Minister of Home Affairs Michael Fahy and Attorney-General and Minister of Legal Affairs Trevor Moniz are inviting members of the public to join them this Wednesday, February 17, at a Public Information Session on the recently announced Pathways to Status immigration initiative. The meeting will take place at 6pm at the Cathedral Hall.
The Government recently announced they plan to amend the law, with changes to include any person who is ordinarily resident in Bermuda for 15 years becoming eligible to apply for permanent residency, and any permanent resident who is ordinarily resident in Bermuda for 20 years becoming eligible to apply for Bermudian status.
The announcement drew criticism from the Opposition, with MP Walton Brown saying they have "taken unilateral steps with contempt for Bermudians reminiscent of the racist policies of the 1960s," while Shadow Minister of Home Affairs Walter Roban said, "this knee jerk reaction" which is "in contravention of their pre-election promises, shows that the OBA is not a party that learns from their mistakes, but rather one that seems intent on repeating their mistakes with the goal of securing long term power."
In addition, CURB expressed concern, saying the proposed legislative changes "ensures that there is an increasing white population on the island", and during Friday's sitting of the House of Assembly a small group in the public gallery briefly chanted "No to OBA immigration reform."
In response to the criticism, the governing One Bermuda Alliance has defended their decision, with Minister Fahy saying "it beggars belief that anyone would have a problem with giving rights to people who have spent 20 years in a country" and MP Sylvan Richards saying, "The benefits are undeniable. It is no secret that Bermuda faces real demographic challenges in the coming years with a declining birth rate and shrinking Bermudian population.
"Granting status to these residents will increase the size of Bermuda's working population, workers who will pay into our social insurance, pension and health insurance systems that support older, retired Bermudians," added Mr Richards.
The information sheets below on the proposed legislation were provided by the Ministry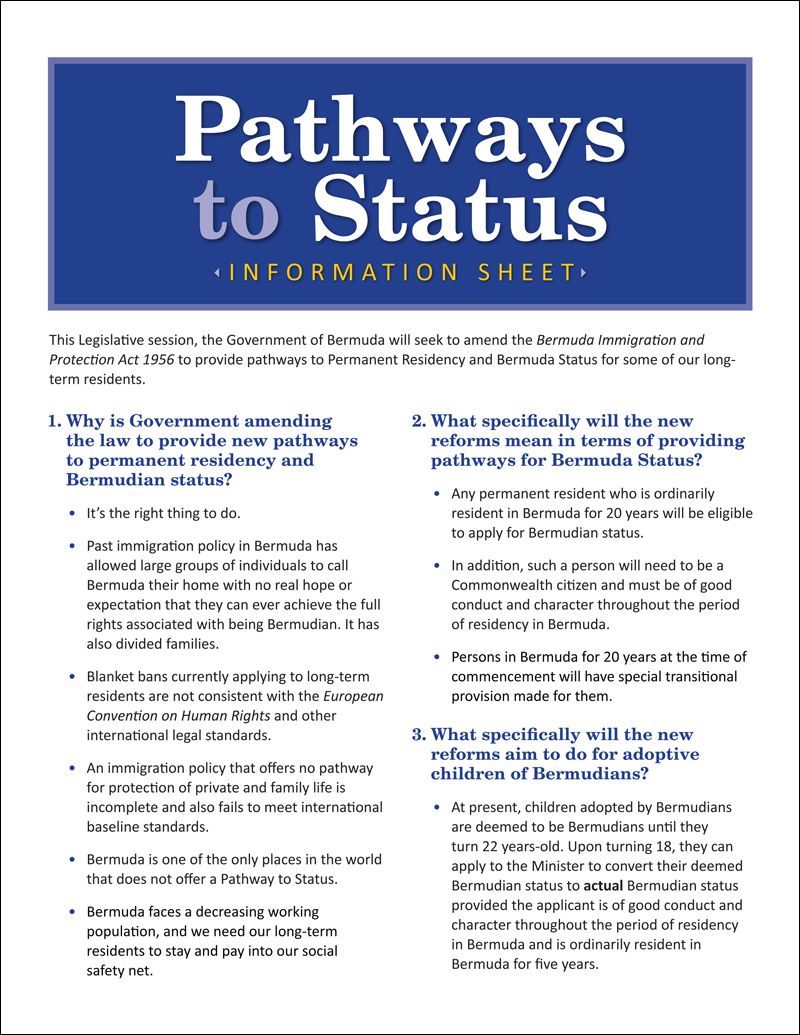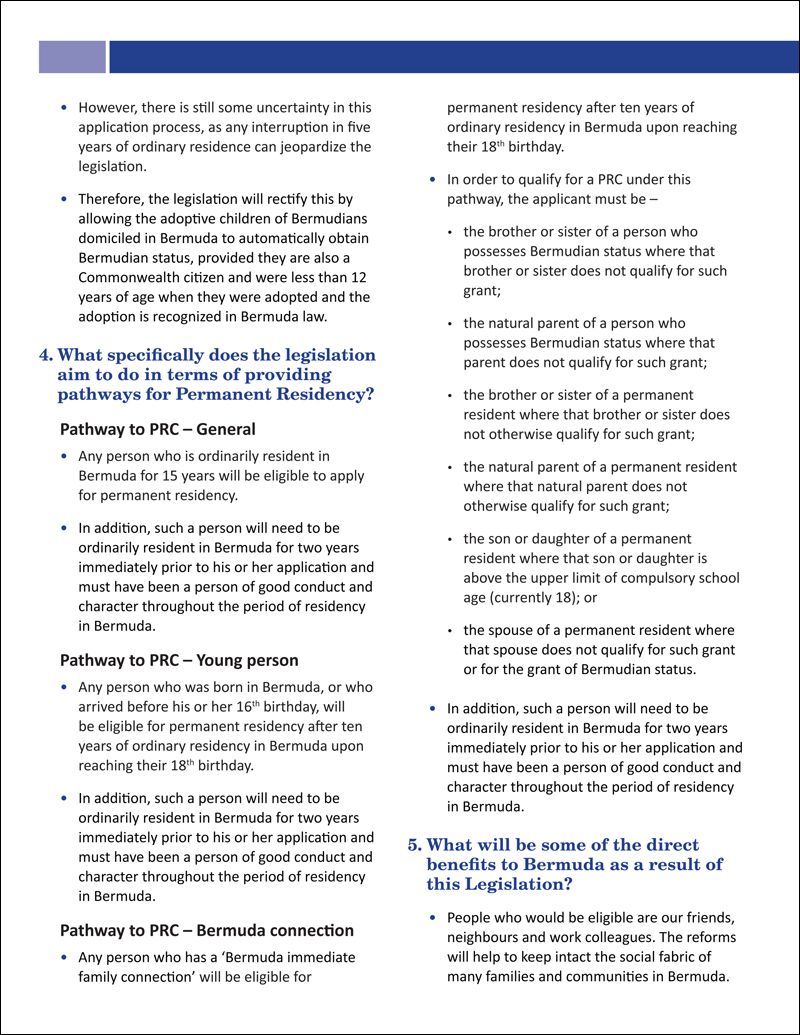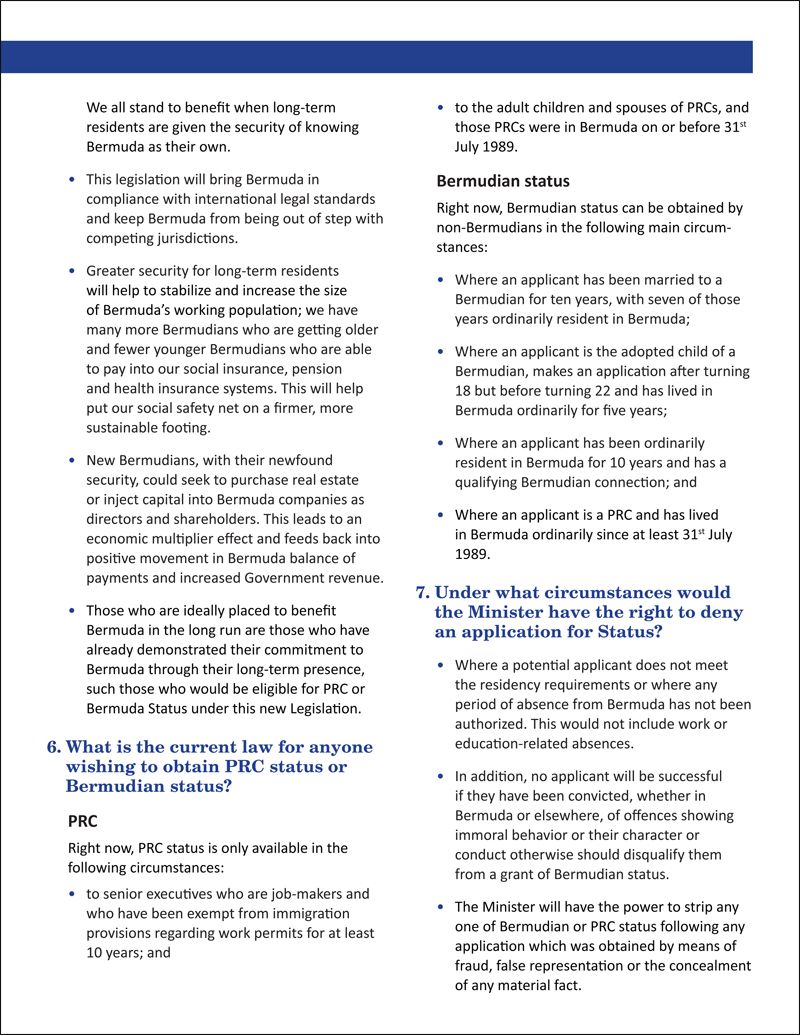 Read More About