Warwick Academy marked a ground breaking of the new McCorkell Student Commons, an addition and renovation to their Sixth Form Centre in honour of outgoing Principal Maggie McCorkell.
The event, held yesterday [Apr 18], was attended by Mrs. McCorkell, board members, senior administration, Gulf Stream contractor, OBMI architect, a few of the donors, students, and friends of the school.
Colin Smith as Chairman said, "It is a privilege to stand here representing Warwick Academy to mark the ground breaking of our new McCorkell Student Commons, a development in honour of our current Principal Maggie McCorkell who will be retiring at the end of this school year after 27 years of service to the school."
Dave Horan, Colin Smith, Maggie McCorkell, Ifor Hughes, and Harold Conyers: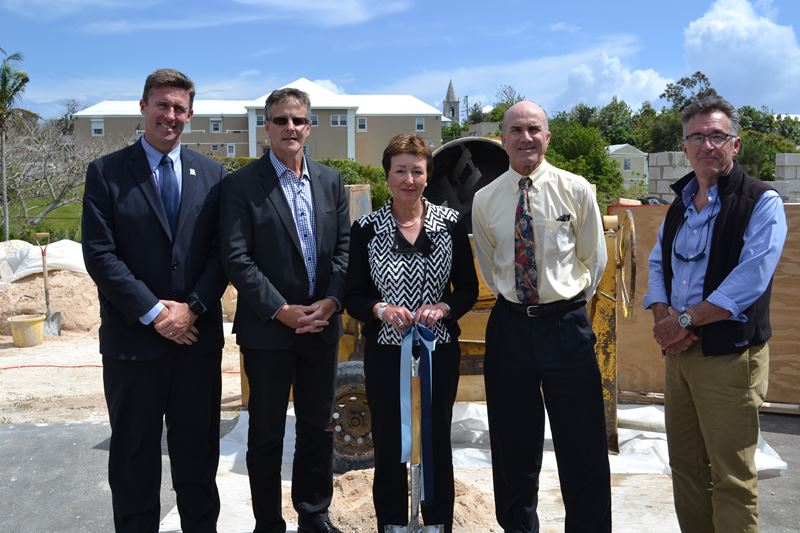 A spokesperson said, "This milestone is achieved through the significant success of our capital campaign which has raised almost $600,000 in pledges to date towards our $900,000 goal. We wish to thank our many contributors for their trust and confidence in us to deliver a world-class learning facility.
"To our students and staff, we ask for your patience and understanding while we embark on this expansion to the Barber Hall Sixth Form Centre over the next 5 months.
"It was Maggie McCorkell herself, as our IB Coordinator, who helped launch our 'Sixth Form' program in 1999 with just 15 students. Today, 18 years later, this program caters to over 115 Year 12 and Year 13 students, a testament to the vision and hard work of our leadership both past and present."
Dave Horan incoming Principal, Gulf Stream Construction, Mrs. Maggie McCorkell, Michele Smith OMBI, Board member, and Project Manager Harold Conyers and Colin Smith Chair of The Board: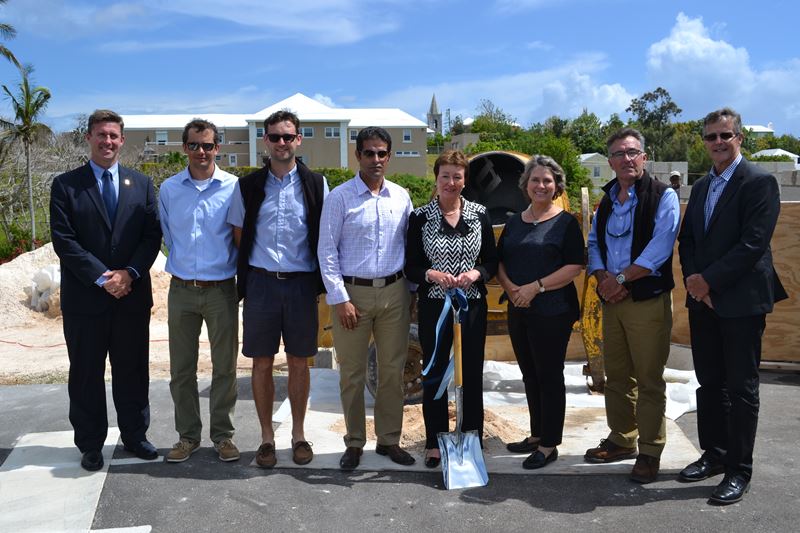 "The Sixth Form today is an International Baccalaureate Centre as well as offering a BTEC Pathway.
"This renovation and expansion will create a lasting legacy for Maggie and will better respond to the dynamic student needs of the future by providing an environment that is more collaborative, more inspirational and more open which inevitably will lead to more exceptional results for both faculty and students."
Read More About
Category: All