To kick off the festivities at this weekend's America's Cup Event Village in New York, Bermuda-themed cocktails — such as Dark 'N Stormy and Rum Swizzles – were the focus of a special happy hour at the Brookfield Place Waterfront Plaza which overlooks the Hudson River.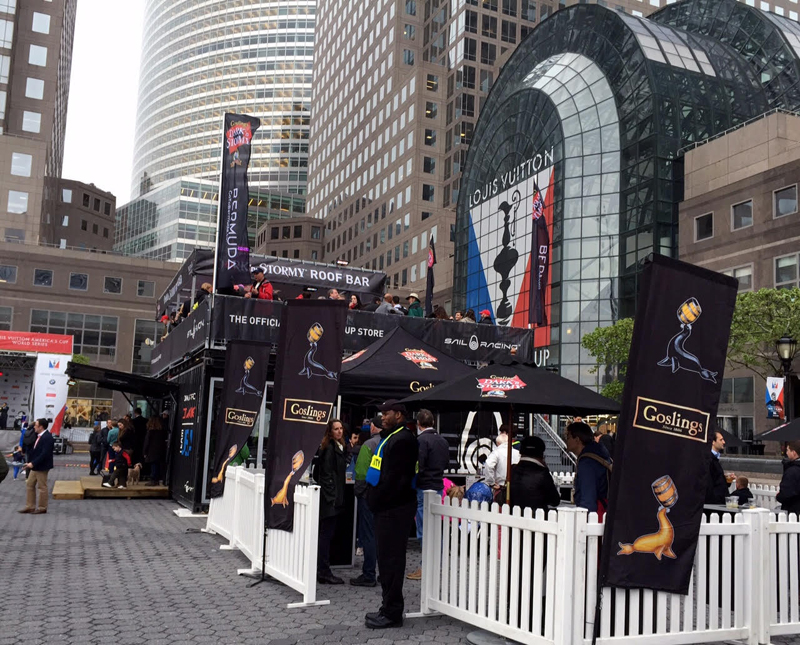 Malcolm Gosling of Gosling's was thrilled to see so many people enjoying his family's rum in New York City.
"We have been growing as a brand over the past few years. We're in the biggest city in the world and the only rum they're drinking this weekend is Gosling's," he said.
"I would say this event is a success for us and Bermuda. And it's not a coincidence that as soon as we started pouring the rum, the rain stopped and the sun tried to come out."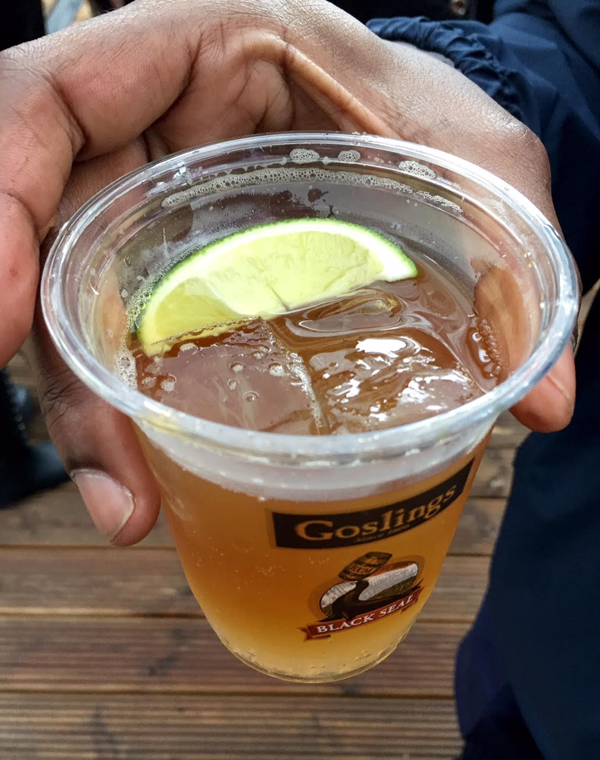 Glen Smith, MP for Devonshire North West, flew to New York to watch the America's Cup races.
"This is awesome for Bermuda. When you look at what's going on here in New York, it's something to be proud of," Mr Smith said.
The happy hour menu included Dark 'N Stormy, Rum Swizzle, Bloody Gosling's, South Shore and Gold Cup. Each drink was made with Goslings' Black Seal or Gold Rum.
Bermudian Jamel Hartman is based in New York and is the Business Development Manager for Corporate Groups for the Bermuda Tourism Authority. He attended the rooftop bar as a representative for the BTA.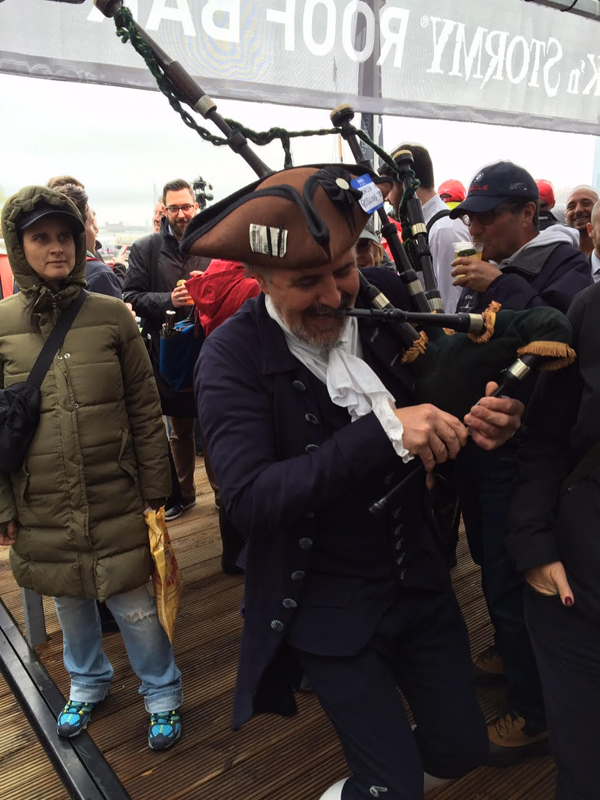 "I actually oversee corporate and investment groups to Bermuda. When I'm meeting with clients, Bermuda is in their heads simply because of the link with the America's Cup. The America's Cup has definitely put Bermuda back in the conversation in corporate America," he saod.
Alastair Jack, Partnership and Promotions Manager for the BTA added: "Walking around downtown and seeing America's Cup banners on the light posts is kind of cool. We have our activations and other sponsors are here as well. It's invigorating.
"I went to Portsmouth and it's the same feeling. You see Bermuda everywhere. Bermudians are here, there are so many Bermudians here and it's great for Bermuda."

Read More About
Category: All, Entertainment, News