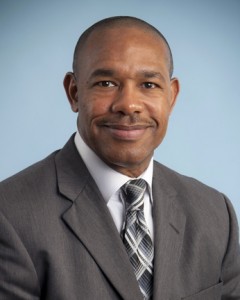 Bermuda's Postmaster General, Major [Ret'd] Allan Wayne Brunell Smith, was elected as Secretary General of the Caribbean Postal Union at its Annual Conference on June 28th.
A spokesperson said, "The Caribbean Postal Union [CPU]  was established to provide technical support to its members to assist them with becoming more efficient, effective, modern and sustainable.
"The CPU currently consists of 30 member countries, including most of the Caribbean, Central and South America, as well as the United States of America, Canada, France, United Kingdom and the Netherlands.
"The Secretary General's role is to oversee the running of the CPU Secretariat and to support the Management Board, Conference and Council in carrying out their mandate.
"Major Smith was appointed Acting Postmaster General [PMG] in Bermuda on November 1, 2011 and made substantive in May 2013. He attended his first CPU Conference in St. Kitts/Nevis in 2013 and the following year hosted the CPU Conference in Bermuda.
"He served as Chairperson of the CPU Management Board from 2014 to 2015 and as a regular Board Member from 2015 to 2016. He represented Bermuda at the CPU Caribbean Council of Ministers of Postal Affairs Meetings in 2016 and 2015.
"Under his leadership, the Bermuda Post Office [BPO] team has successfully streamlined the post office; cutting the budget deficit from $10 million to $5.7 million and during the 2015-2016 fiscal year, the BPO actually generated a 6% revenue increase.
"Prior to joining the Bermuda Post Office, Major Smith worked in both the private and public sectors; notably as Executive Director for the Bermuda Alliance for Tourism; with the Bermuda Department of Tourism; in addition to serving in the Bermuda Regiment for 22 years; during which he served as Aide-de-Camp to His Excellency the Governor."
Read More About