The Court of Appeal for Bermuda today "set aside the conviction and sentence" of Ms. Kiahna Trott Edwards, who was previously convicted of the murder of 16-year-old Shijuan Mungal.
Director for Public Prosecutions Larry Mussenden indicated that the Crown would be seeking a retrial, and the matter was set down for the September arraignments session.
In its written judgment, the Court of Appeal said, "In our judgment what occurred was a regrettable series of errors. The first by Mr. Griffiths in failing to put to the prosecution witnesses an integral part of his client's defence, namely that the deceased had ducked before the second blow was struck.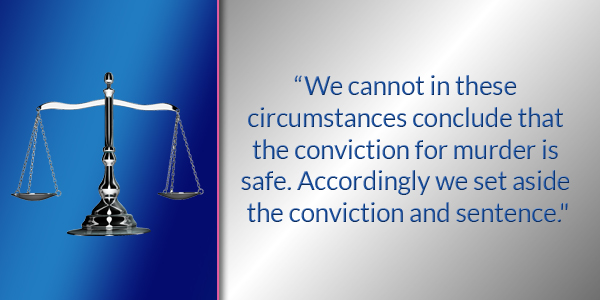 "The second by prosecuting counsel in failing to engage with counsel for the defence who was trying to explain that the failure was not the appellant's fault, and the third by the judge in adopting a dictatorial attitude and not being prepared to listen to Mr. Griffith's submissions in the absence of the jury. Thereafter the trial proceeded on a false footing.
"Prosecuting counsel continued to cross-examine the appellant on the false basis that fabricated the contention that the deceased had ducked when she was in the witness box, when in truth she had not."
"We cannot in these circumstances conclude that the conviction for murder is safe. Accordingly we set aside the conviction and sentence.
"It was not disputed that in the event of the appeal being allowed, there should in the interests of justice be a new trial and we so order. In these circumstances it is unnecessary to rule on the other grounds of appeal against conviction.
"It is also inappropriate to hear argument on the Crown's appeal against the minimum term to be served, the sentence of life imprisonment having been set aside. Any application for bail is to be made to a judge of the Supreme Court."
Ms. Trott Edwards was represented by Mr. Charles Richardson, who was assisted by Eron Hill.
The 12-page Court ruling follows below [PDF here]

Read More About
Category: All, Court Reports, Crime, News