A new online radio program is set to "make you laugh while counting down the top 10 tracks of the week" when it returns this week, with Bermuda College Radio – an online radio station that officially launched in March 2014 – producing its third season of the CellOne Top 10 @ 10 countdown with the Class Clownz.
A spokesperson said, "The program started a pilot run in October 2015 with CellOne as its title sponsor, with personalities Dwayne Robinson and LaToya Brangman, or better know by their on-air alias Doc & L.A.
"The pair would count down the top 10 R&B/Rap tracks, while dishing out hilarious commentary on entertainment news, politics and everything in between."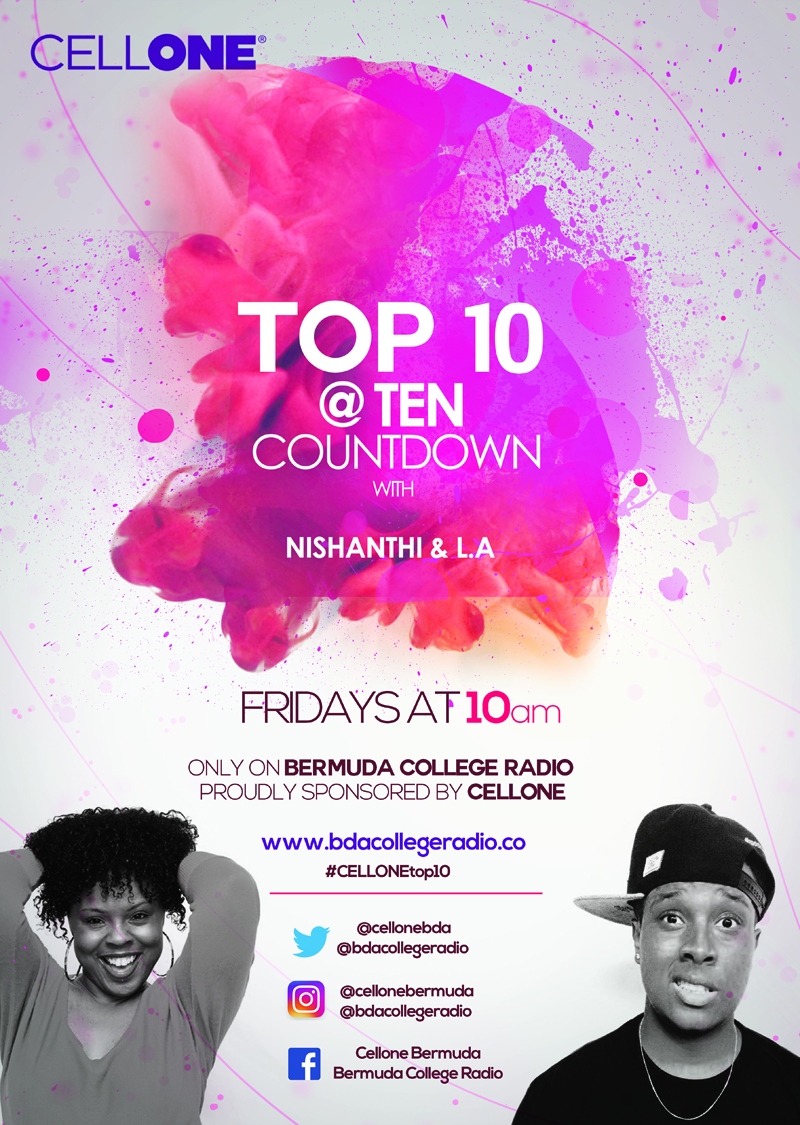 "However, with the new season set to start September 2nd, the team at Bermuda College Radio says 'it's been a few changes to the program' including a new co-host who is no stranger in the entertainment field; Nishanthi Bailey.
"According to host LaToya [L.A;] the two have been 'working hard to ensure we bring non-stop laughter to the program'. Also stating that listeners are in for something bigger and better as this is a 'new Season with a new Co-host…but the same tomfoolery'.
"LaToya also stated that she, along with her team at Bermuda College radio would like to thank title sponsor; CellOne for sponsoring them for a 3rd season and promises not to 'tease Nishanthi about her height on air'.
"You can tune in to the CellOne Top 10 @ 10 countdown this Friday at 10.00am on Bermuda College Radio by logging on to www.bdacollegeradio.co or by downloading the Tunein app on your phone or tablet and searching for 'Bermuda College Radio."

Read More About
Category: All, Business, Entertainment, technology