CEO of Morgan's Point Morgan's Point Craig Christensen addressed the November meeting of SKAL Bermuda about the development of Caroline Bay, which will feature a Ritz Carlton Reserve Hotel, condominium residences as well as a state of the art marina.
Visitor Industry Partnership Chair and SKAL President Dr. Barbara O'Shaughnessy noted, "SKAL members were very impressed by the scale and style of this development."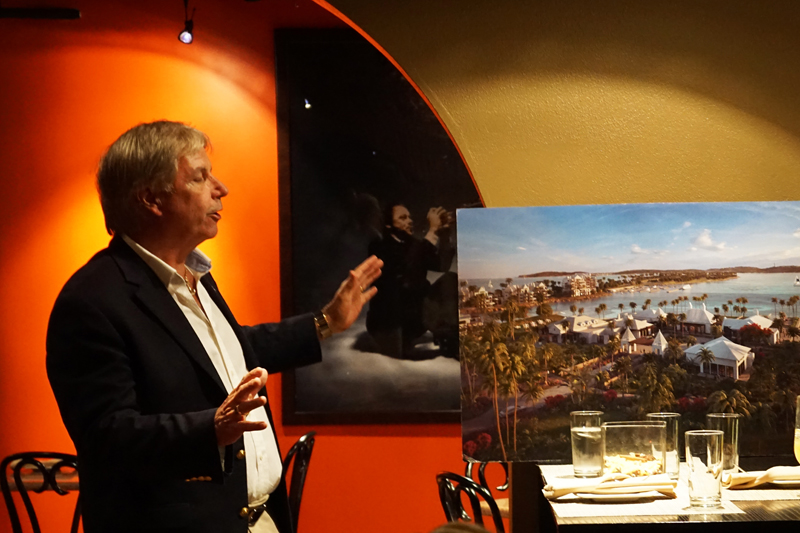 "We were pleased to hear that the first phase is well under way and believe that Caroline Bay will make a significant contribution to our tourism product and provide new employment opportunities".
SKAL is a professional organisation of tourism leaders around the world, promoting global tourism and friendship.

Read More About