Marking the first baby born in Bermuda in 2017, Ethelbert Bakurumpagi was born at 10:41am on New Year's Day to parents Flavia Namazzi and Silverous Bakurumpagi.
Both first time parents, the couple admitted that once contractions began they were nervous being away from their native Uganda.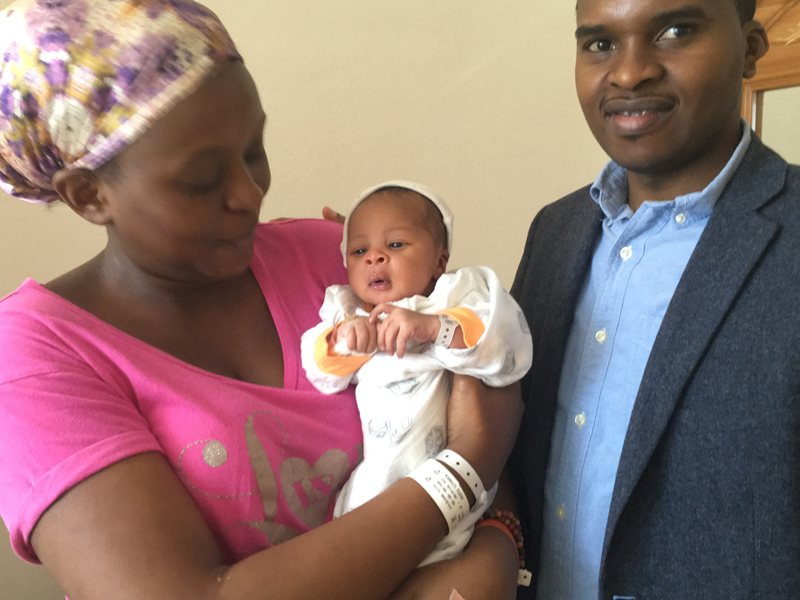 "We've been working in Bermuda for about two years. We are both accountants – managers at Ernst & Young," said Mr Bakurumpagi
Ms Namazzi said: "It was scary most of the time not having our families and extended families around us."
But Mr Bakurumpagi was quick to note that Maternity Ward staff were warm and patient. "The nurses here were great and they gave us all the attention," he said.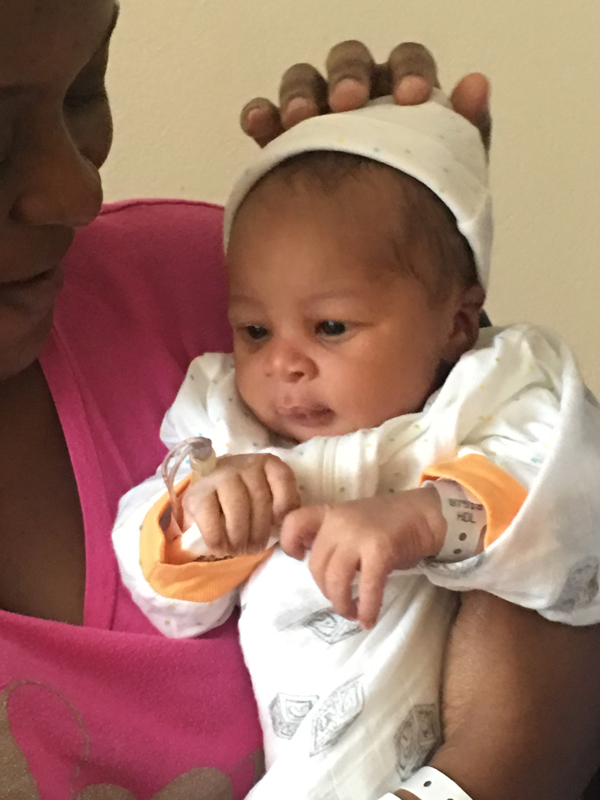 Ms Namazzi actually attended the ward on 31 December but staff advised the couple that the birth was likely quite a few hours away, so they left the ward at midnight and went home. Returning in the morning, the parents said the birth was quick.
"I can't thank God enough," said Mr Bakurumpagi, "and I thank Flavia, she was really great."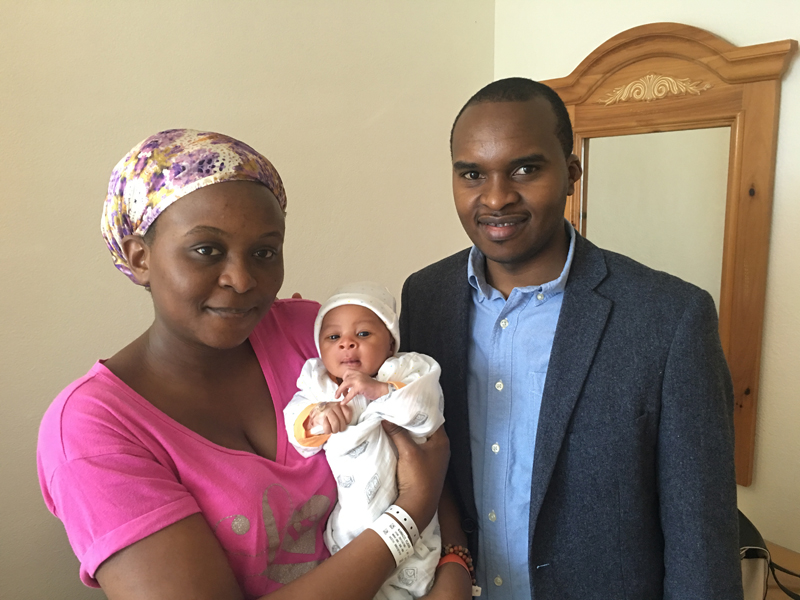 He said he named his son Ethelberht — who weighed in at 7lbs 8oz –  after the first King of England who converted to Christianity.
Ms Namazzi said: "He's very peaceful and calm. Right now he should be sleeping but he's lying there just looking at you."
Read More About