Bermudian Dage Minors — who competes for the Franklin Pierce University men's track & field team — has been named Northeast-10 Conference Track Athlete of the Week, for the week ending on January 15th, marking the second time he has earned this honour this season.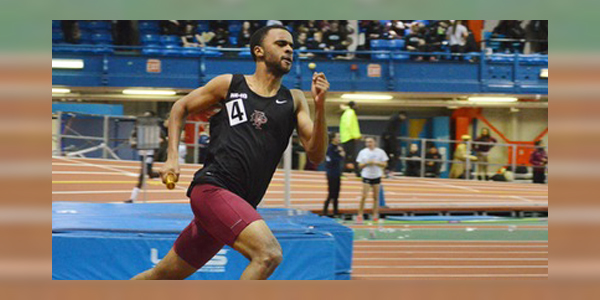 The announcement said, Minors' work last week saw him post a pair of nationally relevant times. On Friday, at the STAC Spartan Invitational, he won the 800 meters, with a time of 1:52.97.
"The time currently ranks fifth in the nation, meets both the NCAA provisional and NEICAAA qualifying standards, and is the fastest time so far this winter in the NE10.
"Minors followed up on Saturday at the Great Dane Classic, where he ran a 4:16.49 to place seventh in the mile, meeting the NEICAAA qualifying mark there as well. His mile time is 11th-best in the nation and ranks second in the NE10."

Read More About