Bermuda riders will once again take part in the Federation Equestre International [FEI] Jumping Challenge on Saturday February 4th, March 4th and April 1st of this year. The event will be held on all three dates at the National Equestrian Centre on Vesey St in Devonshire.
This event allows riders to compete with others around the world without having to leave their country thus avoiding the prohibitive costs of travel for both horse and rider. The finals are then staged in a host country which also provides horses for the visiting riders. The top 2 riders in each of the 10 world zones are invited to compete at the finals.
Dale Rochester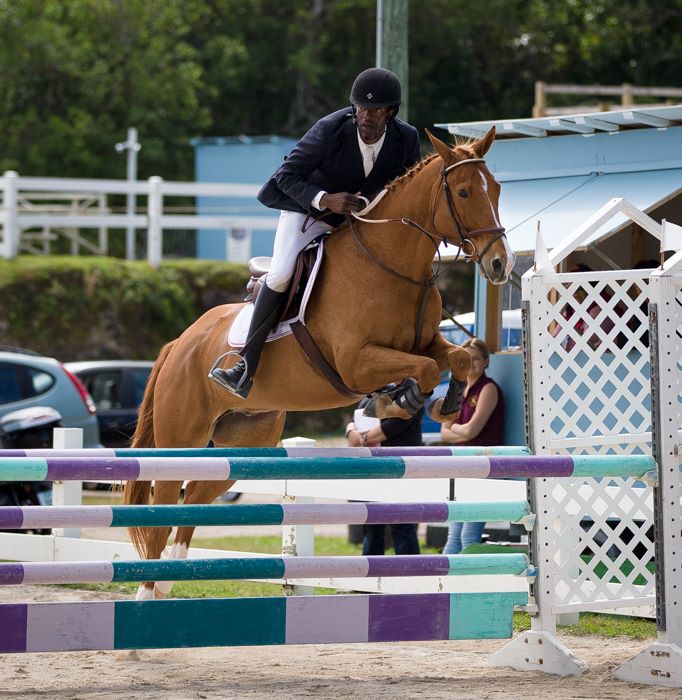 Historically, Bermuda has competed very successfully in this competition dating back to its earliest incarnation as the Tarmac Jumping Competition which was funded by the Tarmac Corporation starting in 1984. That year the local competition was won by Mrs. Ann Roque who then went to Europe to be presented with her award. Since then Patrick Nisbett, one of our top international riders, has placed 2nd in the finals and most recently Phillip Correia placed 2nd in the 2015 finals held in Morocco.
Kirista Rabain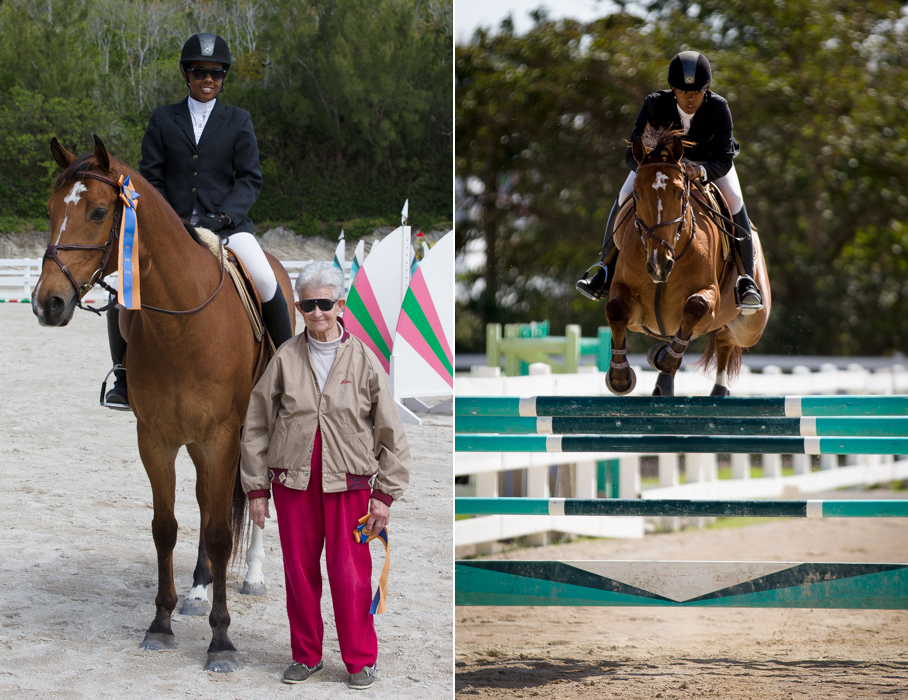 Kirista Rabain won both the 2016 local competition and our zone and so will be heading off to the finals in Algeria in May along with Phillip Correia who place second in our region. This year, for the first time the FEI has given competitors a world ranking and Kirista finished 16th out of 257 competitors worldwide. The other local competitor in Category A, Phillip Correia finished in 119th position.
Riders can compete in 3 different height categories with Category A being the highest and the only one which, by winning this Category in your zone entitles you to an invitation to the finals. Category B and C are lower heights which are designed to encourage riders and horses to move up through the divisions to eventually compete in the A category.
Philip Correia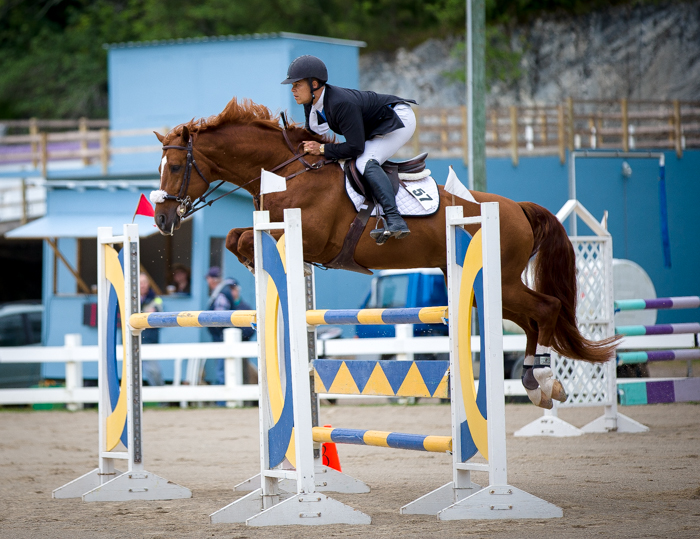 The ring program is as follows:
8:30 am Veterinarian Inspection
9:15am course walk
9:30am start of jumping competition.
Round 1 starts off with Category A first, followed by Category B and then Category C.
Round 2 will follow the same format.
Vicki Steele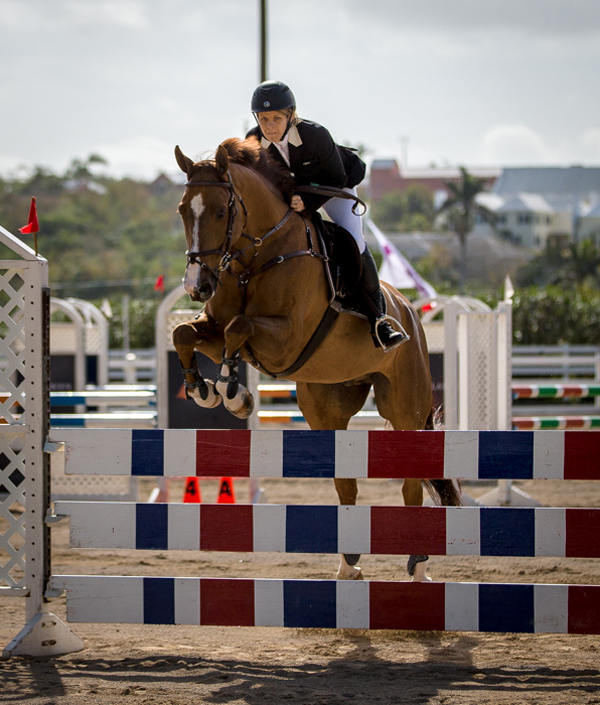 The courses this year are designed by Brazilian Guilherme Jorge. He has an extremely impressive resume that includes designing for past Olympics, World Cups, Nation Cup and Pan Am Games and numerous Grand Prix over many years.
The courses are carefully measured and built to exact specifications by all competing countries. Every competitor rides the exact course no matter what country they ride in and for. Even the ring size is exactly the same for every competing country.
The Bermuda Equestrian Federation invites all to come out and support our riders and cheer them on. Admission is free.
Photos courtesy of Andy Gibbs

Read More About