More than twenty students at Impact Mentoring Academy were challenged to put their hospitality skills to the test recently through an innovative dining event called 'Impact Hotel'.
Parents, teachers and community partners were invited to the school on December 12 to see the young people [between ages 11 to 17] set tables, hand out food and drinks and deliver service with a smile.
The initiative, which was part of Bermuda Hospitality Institute's Hospitality Skills = Life Skills programme, is currently in its second year.
Chris Crumpler, the Executive Director at Impact Mentoring Academy, said: "This is our second time running this programme and to see the boys grow and develop was just amazing.
"They worked hard, served others with eagerness, practiced teamwork and just gleamed with self-pride. It was awesome to watch and something we hope to continue into the future."
Through Impact Hotel, the young men are provided with weeks of classroom teaching, as well as practical, hands on experience thanks to a partnership with Hamilton Princess.
On the night of the event, they are provided with catered food, but are responsible for serving guests and creating a professional hotel experience.
Zhuri Burgess and Antonio Carvelho, 16, were two young people who excelled in the programme. Neither plan to go into the hospitality industry full time, but they say the social skills they gained will continue with them in their future careers.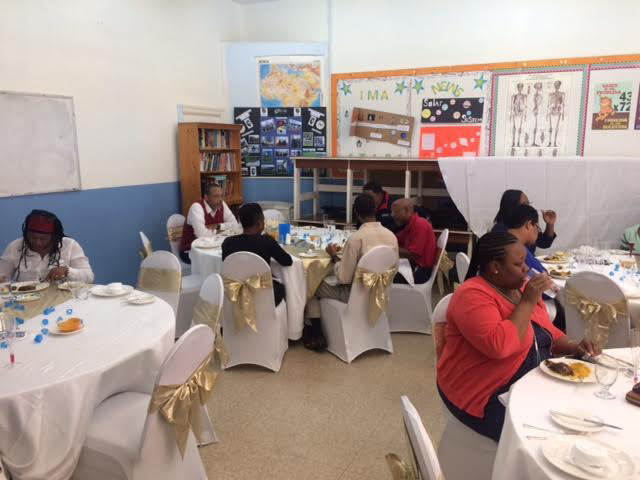 Zhuri, an S3 Student, said: "My goal is to get into sports medicine. With that I still have to deal with people on a regular basis so I have to be of service and learn to work with lots of different kinds of people, just like we learnt through the hospitality programme."
Antonio said: "The programme taught us something new and helped to build our self-esteem. I learnt how to set tables, bring glasses on a tray and put the utensils in a special order. I learnt that I can be patient and not have to rush everything.
"The biggest reward was getting all the people's comments afterwards. People said 'thank you' and 'you are very good at it', which I never knew I was."
Malika Cartwright, BHI's Executive Director, said the goal of the Hospitality Skills = Life Skills programme is for students to walk away seeing hospitality as not only a viable career option, but also a learned skill set they can use in their everyday lives.
"The programme was developed to demonstrate the importance of being hospitable as a life skill and to raise the level of awareness of the hospitality industry as a viable career choice in Bermuda," Mrs Cartwright said.
"It's delivered by a growing and committed base of trained volunteer industry professionals to students in Primary School grades P4 and P6, and Middle School grade M2.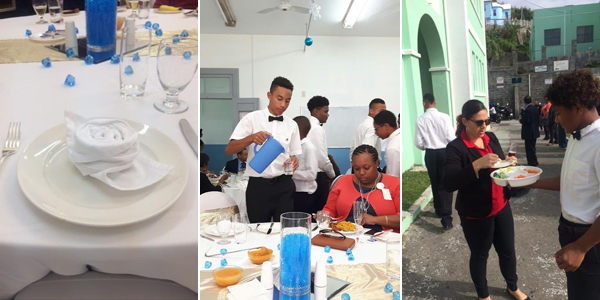 "We are always looking to expand the programme into more schools and it was great that Impact Mentoring Academy had heard about the programme and wanted to make it a part of their curriculum."
Its objectives are three-fold: to provide practical lessons on the art of hospitality, offer an understanding of the Hospitality Industry's importance to Bermuda and enable students to make rational and informed decisions when it comes to considering hospitality as a career opportunity.
Taught in four parts, the programme exposes young people to various careers in the industry through classroom teaching and hands-on experience.
This year, students were exposed to the Food & Beverage Service at Hamilton Princess – and taught skills such as how to present meals to the table and service guests.
By the final session, Hamilton Princess' Director of Learning Georgette Prime Godwin said she started to observe some 'leaders' evolve.
"A representative from both middle and high school took the lead to rally their comrades to ensure they followed the instructions of the facilitator on how to set up, the reason for the multiplicity of table settings –which no less can be confusing, and how to clear tables," she said.
"Then they put their learning to practice as they served parents and friends at the Academy.
"I wasn't able to attend this time around, but last year's presentation was absolutely wonderful. They provided almost 5-star service."
Read More About