Premier Michael Dunkley continued his youth engagement today [Feb 23] with a visit to Mount St. Agnes to meet with Grade 3 Class students who are studying the Airport Redevelopment Project.
"The Premier, who was invited by the school, discussed a range of matters relating to the proposed airport development, such as the need for a new airport, the cost of repairing the existing airport, the location of the proposed new facility, the construction timeline of the new airport and whether the existing airport will be demolished following the creation of the new airport," a Government spokesperson said.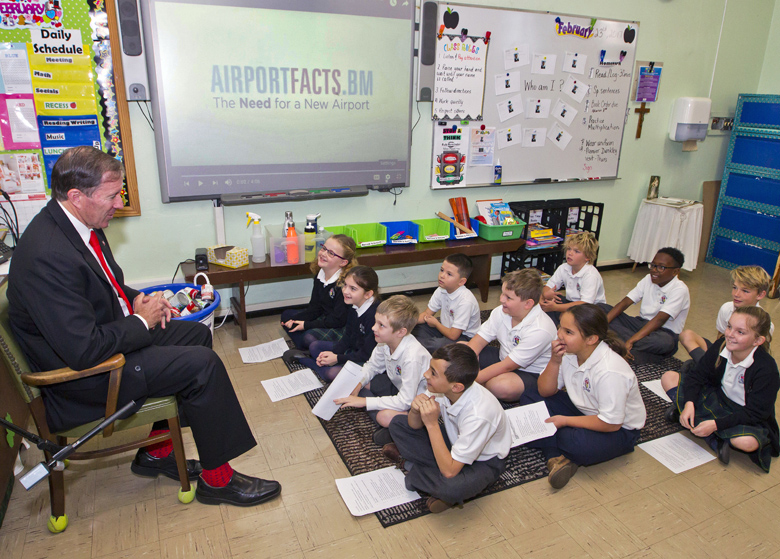 "Premier Dunkley said today's hour-long engagement was "robust and lively" and he pointed out how impressed he was with the students' questions and discussion points.
"The public will recall that on February 10th, following a lengthy debate, the House of Assembly passed the Airport Development Concession Act 2016 and the Bermuda Airport Authority Act 2016.
"Following the legislation passage, Premier Dunkley highlighted that the airport redevelopment project will be "significantly beneficial for the people of Bermuda", stressing that the project will create long term employment opportunities; boost our economy; and be a first class, modern facility which Bermuda can be proud of.
"The Premier also reminded that "Bermuda and Bermudians will always be at the forefront of this development". And these were sentiments that he shared today during his exchange with the Mount St. Agnes students.
"This is the second occasion this week that Premier Dunkley has engaged with the Island's young people, having visited Heron Bay Primary on Monday [Feb. 20].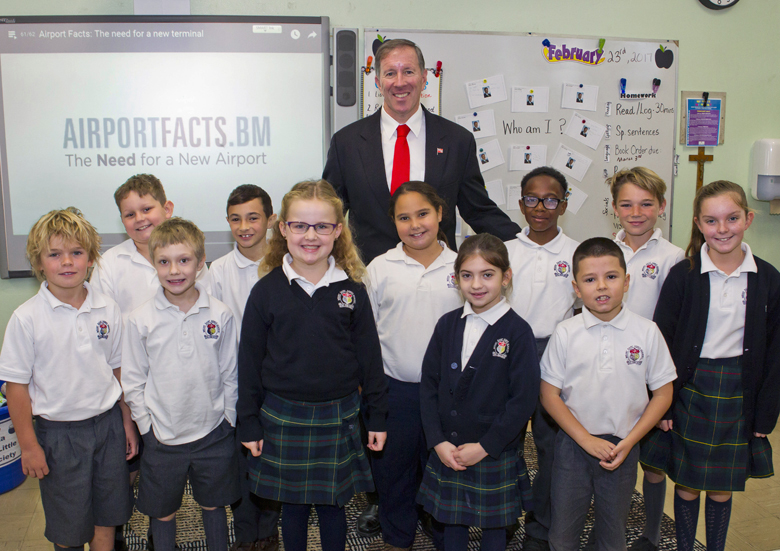 "And Premier Dunkley noted that his visits to the Island's schools are in keeping with his commitment of ensuring open dialogue with all members of Bermuda's community."

Read More About
Category: All