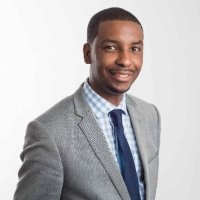 A new division of the Bermuda Chamber of Commerce has been formed with the aim of advancing the telecoms industry, placing customer interests at the fore.
The Electronic Communications Division [ECD] of the Bermuda Chamber of Commerce is a forum for the island's telecommunications companies to discuss common issues to assist in raising the standard of the industry, the Chamber said.
At the inaugural meeting on March 31st, Kyle Master [pictured], Legal & Regulatory Counsel with Digicel Bermuda & BTC was elected Division Chairman with Edgar Dill, General Manager of Link Bermuda being elected Deputy Chair.
The majority of telecoms license holders joined the ECD on formation and all license holders are invited to become members."
Kyle Masters explained, "While individual businesses within a sector will always maintain healthy competition between each other, there are times when collaboration and unified action are better for the country and end users as a whole.
"For example, the ECD provides a forum for unified response to detrimental customer moves such as large license fee increases and for co-operation on planning and infrastructure development with clear benefits across cost, efficiencies and the environment."
Kendaree Burgess, Executive Director at the Chamber of Commerce added, "The Bermuda Chamber of Commerce is delighted to acknowledge the formation of our newest division.
"Telecommunications is a competitive and growing industry in Bermuda, delivering services that affect almost every resident and all businesses across the country.
"We are confident that Kyle Masters and the expert team comprising the Electronic Communications Division will be very effective in securing progress for the benefit of all."

Read More About
Category: All, Business, News, technology