[Written by Don Burgess]
A devoted father, a good friend, a loyal soldier, and a die-hard Manchester United fan are all ways to describe Richardo Gibbs.
But to hurting family and friends, one word now looms large in describing him – missed.
Mr Gibbs, 40, passed away this week after his bike collided with a wall on Harbour Road.
His grieving sister Sanya Hill told Bernews that her heart is broken as "Richardo was somebody who has always been around and has always been somebody we could count on to get things done. He will be a huge miss by many, especially us, his family. He was such a great man."
Sanya said she learned to lean on her older brother early on in life as their parents died when they were young and were raised by their grandmother Yvonne Hill.
The family dealt with a bike tragedy a few years back when an uncle was also killed on the road.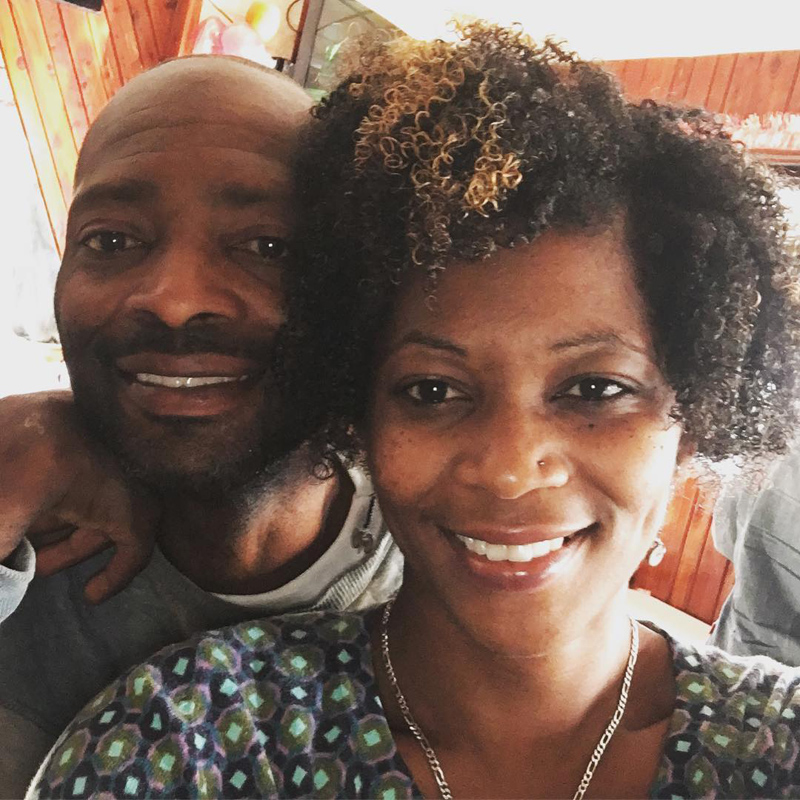 Sanya said her brother knew she did not think motorcycles are a safe mode of transportation in Bermuda.
"He knew I did not like bikes. It's almost been two years since we lost our uncle who died in a bike accident. We're still dealing with that and Richardo went the same way. It's heartbreaking.
"Richardo's always been there to protect me. Always. When our dad passed, I leaned on him. When our mom passed, I leaned on him. He's always protected me. This is not something I ever considered.
"I still can't accept he's not here and I now have to plan funeral services for him."
She said anyone who knew her brother knew him as a humble man that they could count on to be there in a time of need.
"He would do any and everything you asked him to do. He was always there for his family and friends. You could always come to him and depend on him. I don't know what a world looks like without him in it. He's my big brother; he's been there since my birth."
Sanya said he was dedicated to the Regiment. "He would change his life around for the two-week camp because the Regiment was a priority in his life. Those two weeks in January he would always be up there without fail."
She said the Regiment knew they could count on Richardo to help with post-hurricane operations. "He would help with cleanup or whatever else needed to be done. He would ensure that it got done because he was meticulous. Not only was he meticulous in his work, but he was also meticulous in how dressed and everything.
He put that meticulous nature to his job as a skilled labourer with D&J Construction.
Richardo was a devoted father of three children, and adored spending time with them.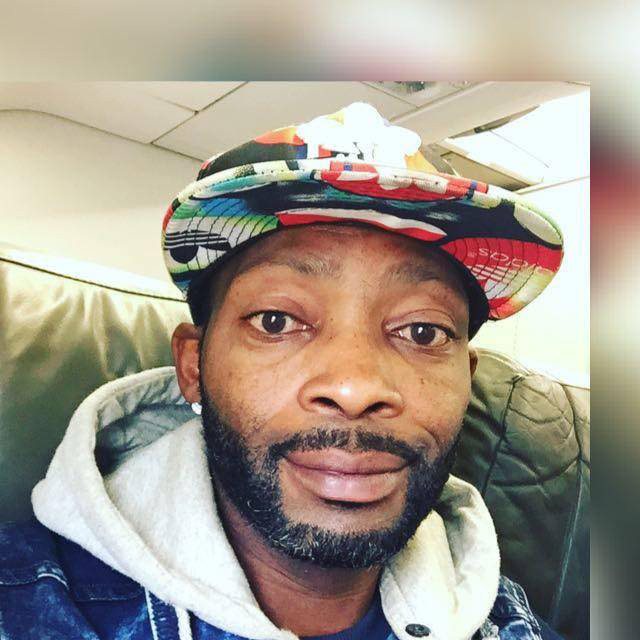 When he wasn't working or at The Regiment, he was spending time with his family  Sanya said, "He liked to hang out with his cousins and other family members."
"He had lots of friends around Place's Place. People would be excited to see him when he went there. He also hung around Swinging Doors, not so much to drink, but to socialise with his friends. His closest friends were his family members."
Richardo was a loyal Manchester United fan. "He was a big Manchester United family," Sanya said. "That was his team even when they were going through their recent slump. He always said, 'they will be back'."
Dwayne Caines, who served with Richardo in the Royal Bermuda Regiment, told Bernews, "I had the honour of knowing Richardo Gibbs as we both were soldiers in the Regiment together and we both had a connection with the Jamaican community in Bermuda.
"We traveled to Jamaica together with the Regiment many years; we would meet from time to time at local functions for a laugh. He would never pass me in the street without saying a positive word or just simply saying "yes mi boss."
"His love for Jamaica and Bermuda was unmatched, and his call to service saw him dedicate 20 years to the Royal Bermuda Regiment."
Mr Caines, who is the media relations manager for the Bermuda Police Service, said, "I was on the scene of the collision within 15 minutes of it taking place and had no idea it was my friend until a while later. It was painful, and I simply broke down.
"Richardo was a national treasure. It was an honour in knowing him as he served this country with distinction. I would like to take this opportunity to extend my sympathies to his family and friends."
His brother Minister Wayne Caines also passed on condolences to the Gibbs and Hill families. Richardo's grandmother and the Caines brothers' mom are close friends.
"I know him not only from the neighbourhood but also as a soldier in the Bermuda Regiment," Minister Caines said. "He served as a Regimental police officer while I was a captain. We would see each other on a number of occasions.
"He was pleasant and was always affable. He was always even-tempered when faced with difficult circumstances as a Regimental police officer. He was always measured and dealt with everyone with dignity and treated them in a humane fashion.
"He was always easy-going and a pleasure to be around. The Bermuda Regiment and our country has lost a wonderful person."
Minister Wayne Caines, who is the Minister of National Security, whose responsibilities include the Regiment, said on behalf of the Government, he "would like to offer our deepest condolences to Richardo Gibbs' family.
"He will be a huge loss. I was deeply saddened to learn of the passing of Corporal Gibbs. It is a difficult time for everyone."
Read More About
Category: Accidents and fires, All, News