In June, Dr. Antony Jensen and the University of Southampton marine biology program visited the Bermuda Institute of Ocean Sciences [BIOS] as part of their annual 10-day trip abroad to Bermuda.
The University recently shared a short video on social media capturing the students' experiences living on a working research station and conducting fieldwork in Bermuda's waters.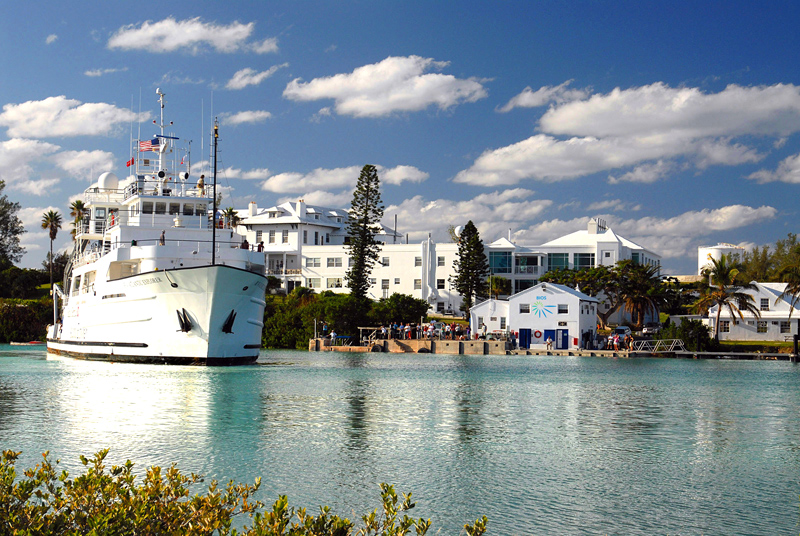 The Facebook video caption reads: "Our MSci Marine Biology students are given the opportunity to study tropical marine life in Bermuda on a 10-day field trip. Watch how the students fared when it came to applying their knowledge in a unique sub-tropical environment!"
"For the last three years, we've learned all of the theory about how to classify organisms, we've learned how to do statistics, we've learned how to create a good sampling method, and since we've been here we've had to do all of it ourselves, and we've been able to go to this amazing place and feel like we have enough knowledge to make a trip like this worthwhile," Biology and Marine Biology student Keiran Murray said in the video.
"The thing that really stood out for me was actually today when we went and sampled a coral reef and we actually got to see a pristine environment and right next to it was a place where a ship had run into it and you could see all the damage," Marine Biology student Katey Valentine said. "It was really interesting to compare this site with the pristine environment. It really makes you realize how important it is to conserve the marine environment in terms of coral reefs and how they contribute to the eco-system."
"Over the past week the students have been working together in groups, they've been developing their skills both as scientists and working people," Dr. Antony Jensen, Associate Professor in Marine Ecology said. "They've learned how to take photographs underwater, they've learned how to quantify the data those photographs carry, they've learned how to statistically analyze that data, write it up and present it to an audience. They've also learned how to work together with each other and work between groups.
"Here at BIOS we're very fortunate," Dr. Jensen adds. "We have a team of people working around us, and we take full advantage of their expertise. Some of the BIOS staff come with us on our coral day, we use the boats here, the labs, and a lot of other facilities. So it's a big team event."
"The partnership between BIOS and Southampton is important because of the long-standing connections we've had over many years," Professor Nick Bates, Director of Research at BIOS said.  "We've had in the past many students undertaking their PhDs here. BIOS is a fantastic place for students to experience the oceans and the off-shore environment."

Read More About
Category: All, Environment, News, Videos