The excessively high tide today [Oct 9] resulted in flooding, with the high tide of 4.3 feet causing areas of Mill Creek Road to be covered with inches of water.
Traffic turning onto the road hesitated in crossing the watery path with many car drivers and cyclists turning around and leaving the area. In contrast, truck drivers and some brave car drivers and cyclists drove through the water with some going at a crawling pace while others sped through.
The uncommon high tides over the last few days has seen Bermuda Skyport advise people parked in the long term lot to have their vehicles removed to avoid water damage, while the Town Square in St. George's attracted onlookers over the weekend with crowds gathering, some wading in the water, and one person even sailing a small boat in the Square.
Trucks drive through flooded Mills Creek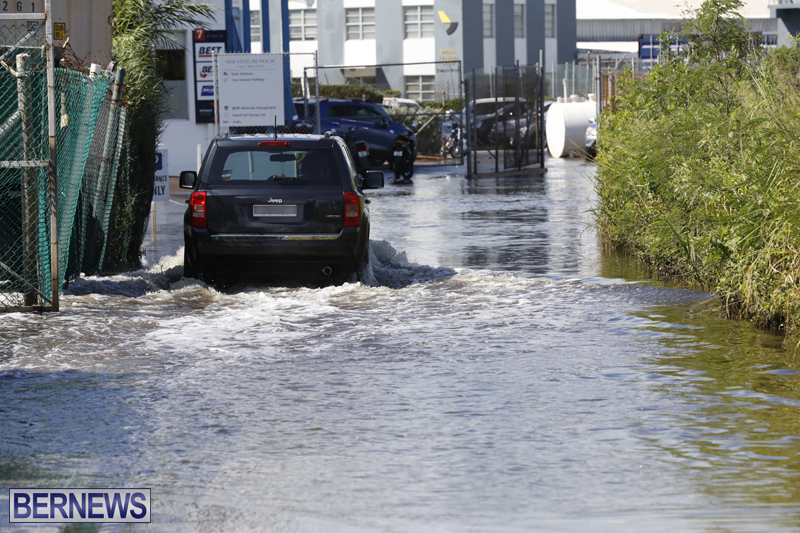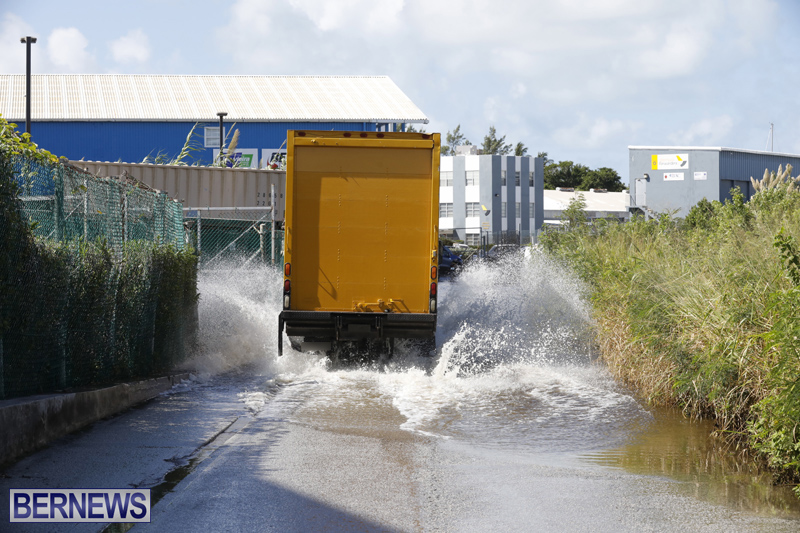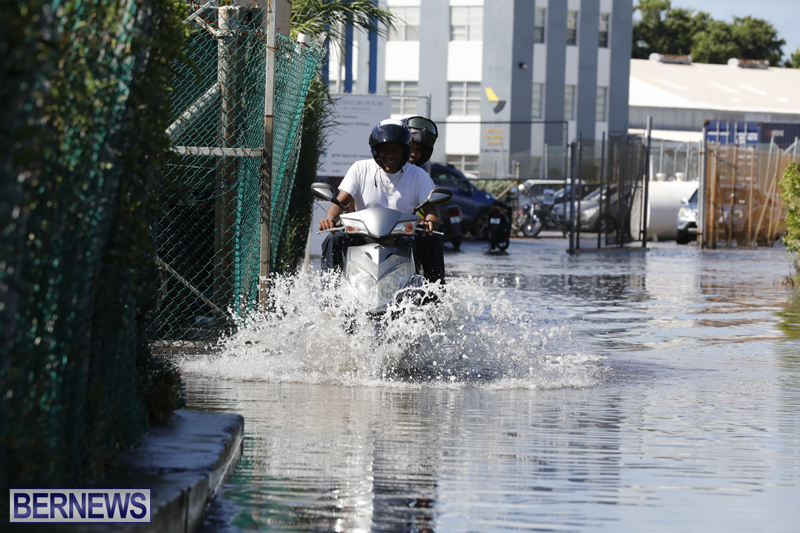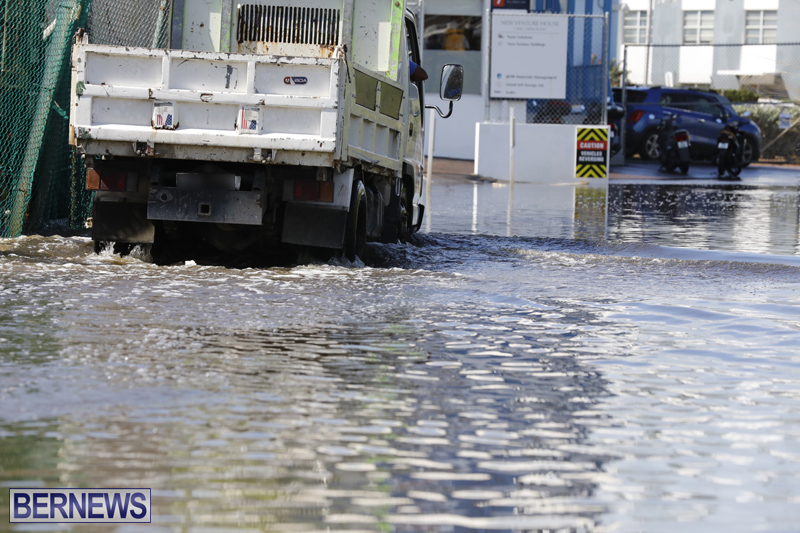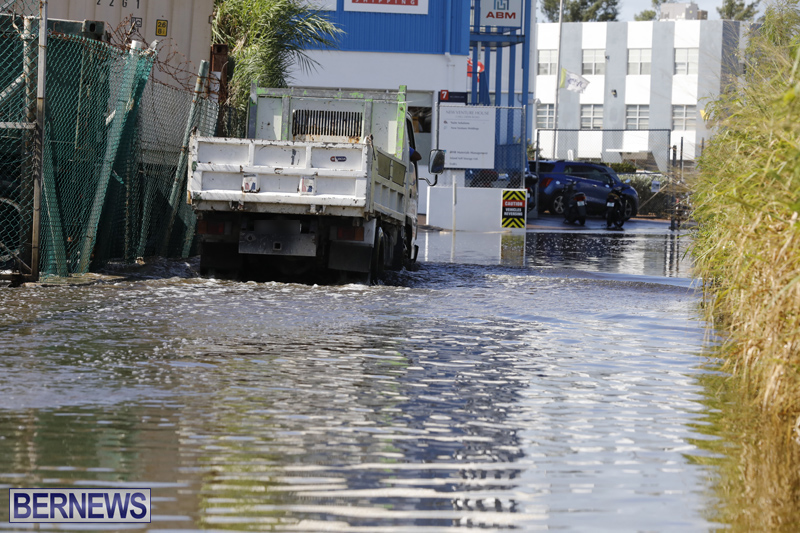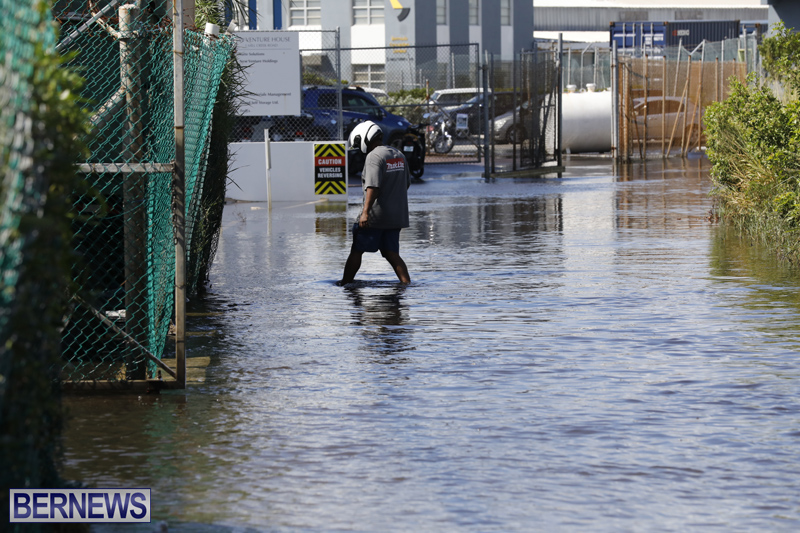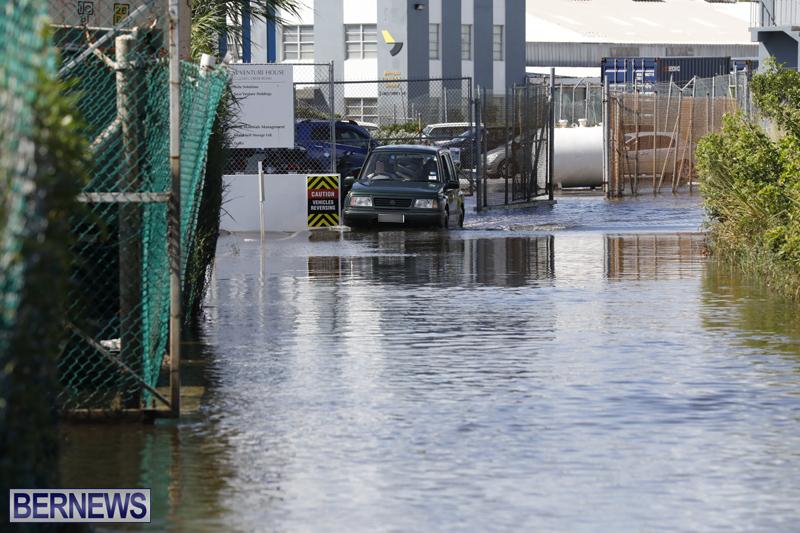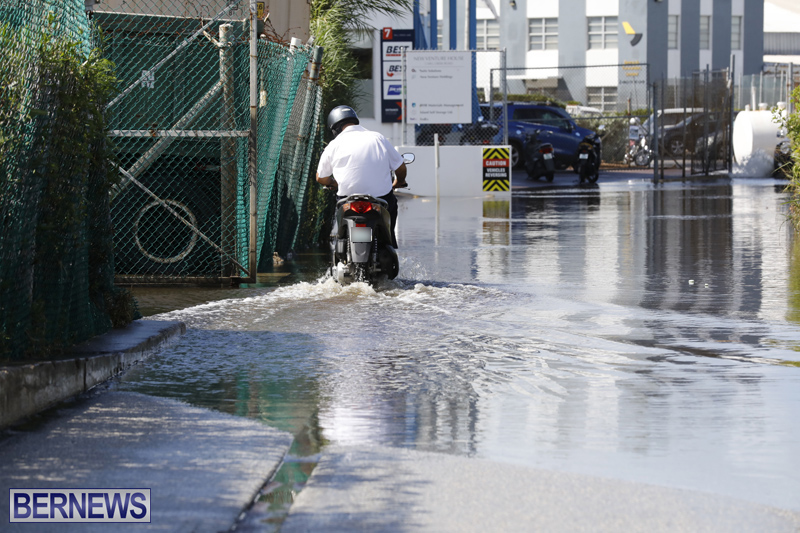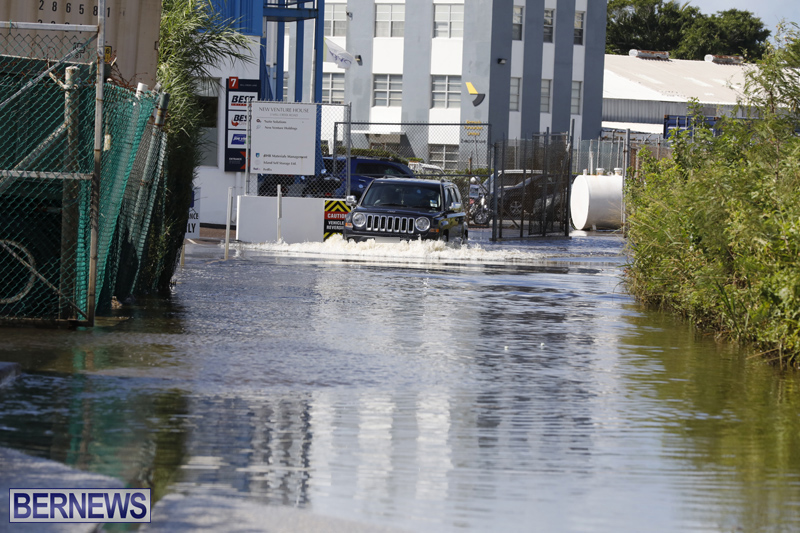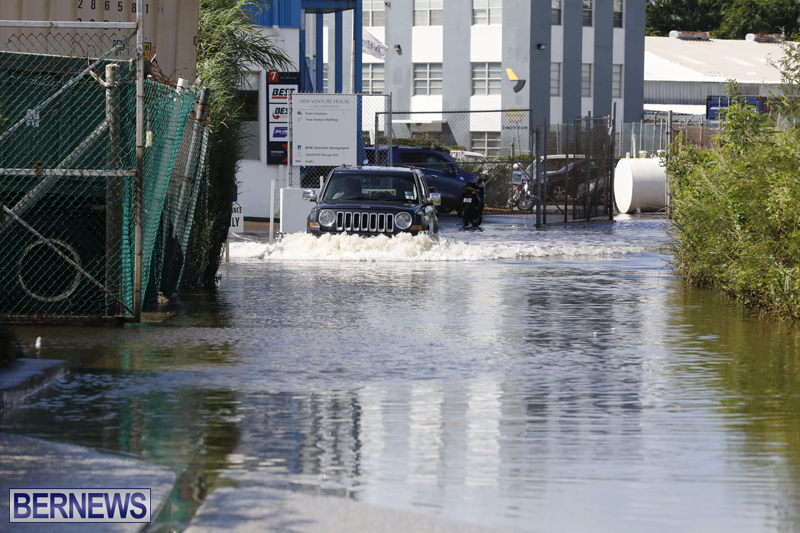 Read More About