The International Designer Show of the Bermuda Fashion Festival is set to hit the runway this evening [Nov 1] at 6:30pm under the mega-tent on Front Street, with four designers to debut their latest collections, all with a fall flair.
Showing in Bermuda for a second time, designer Karen De Freitas will be showcasing her SOKA line. The name 'Soka' comes from the monogram So-Karen and also her passion for Soca music. Soka is a womenswear that embraces femininity while romanticizing contemporary designs.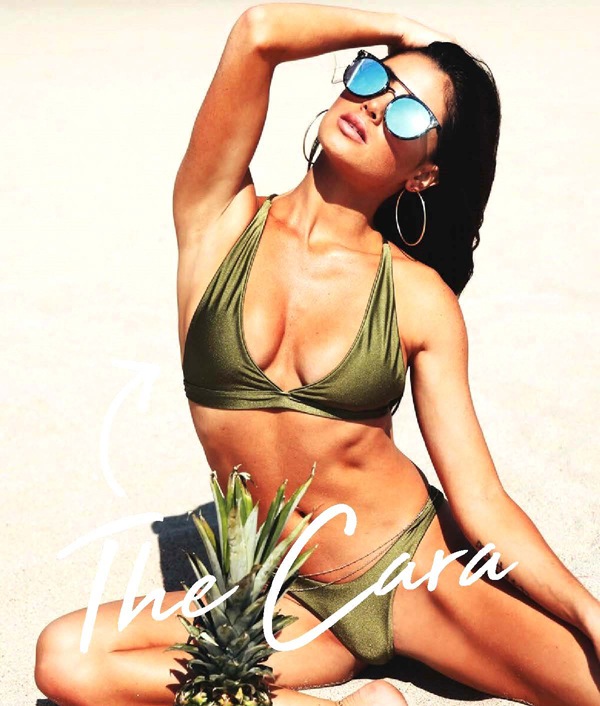 Karen De Freitas started designing while living on the island of Saint Vincent and the Grenadines. Shortly thereafter, she moved New York City to attend the Parson School of Design. She apprenticed with popular brands such Alice + Olivia, Zac Posen, Bibhu Mohapatra and Yigal Azroue and developed an elevated taste in contemporary designs while remaining true to her island roots.
Her first contemporary collection under the name SOKA launched in Spring/Summer 2015. SOKA has so far appeared at Brooklyn Fashion Week 2015 and The Collection Moda Jamaica, 2015. It has also graced the cover of Seven Tribes Magazine and Bass Culture Magazine and been featured on Vogue.com.
When asked about her return visit, Karen said, "I've been ready to come back to Bermuda since last year. The energy was so positive and kinetic last year. I am mostly grateful for everyone I met there from the organizers, to the models, to editors and the Bermudian locals.
"It is definitely worth taking six flights to get there. I didn't even think I was going to be able to come this year due to Maria and Irma so I'm immensely grateful for the opportunity to present my new collection to Bermuda."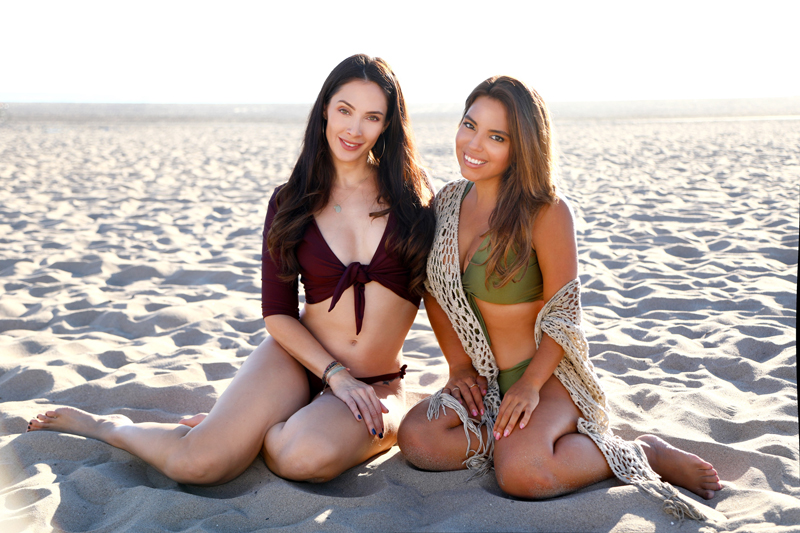 Evelyn Lambert may have a very familiar Bermudian surname but she is a New York-based designer whose brand is defined by classic yet modern designs with a chic sensibility and attainable price point. The brand embodies the personal style and spirit of its designer.
Born in Zimbabwe and cultivated in London, Evelyn had a penchant for designing clothes as a hobby from the age of 12, something passed down from her mother and grandmother. Her ambitions took her to London where she graduated with a Bachelor's Degree in Fashion Design and Marketing from Westminster College, UK.
Evelyn launched her Evelyn Lambert collection in August 2008. The Ready-To-Wear collection created quite the buzz that landed the designer on the Bravo Network in the spring of 2009 when she was hired to design a line for Lisa Wu Hartwell of the Real Housewives of Atlanta Season 2.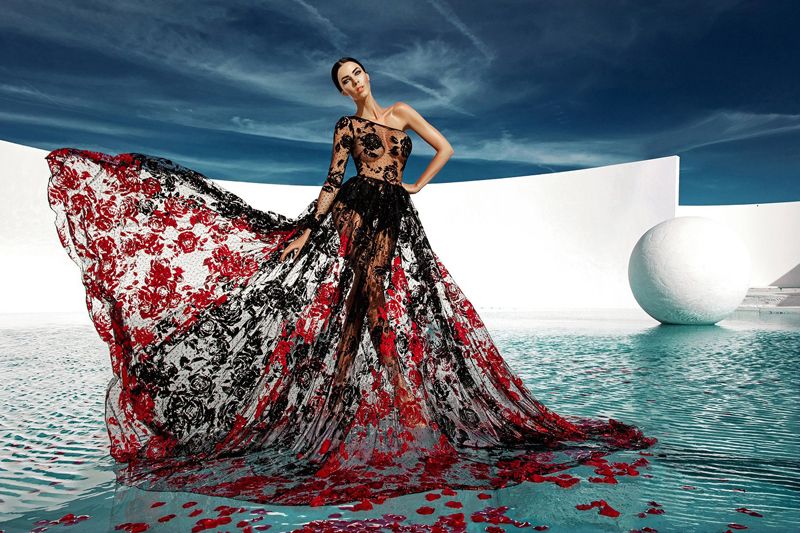 Her pioneering efforts, using vibrant, luxurious fabrics that could be functional yet fanciful brought the brand positive media reviews within the first year of launching and it has continued to grow. She was selected out of 100 designers to showcase during New York Fashion Week two years in a row.
The Evelyn Lambert brand continue to create a global presence. 2017 marks the third year that Evelyn Lambert will be featured at the Bermuda Fashion Festival where she is excited to also debut her Men's looks to Bermuda and the world.
She may be a Bermuda girl at heart, but LA-based designer, Alexandra Outerbridge, is making her mark on the global design stage. She has already delved into the jewellery design world with her Outerbridge line that proved immensely popular with celebrities like fashion mogul Kylie Jenner and Ellie Goulding and has featured in Cosmopolitan and Lucky magazines.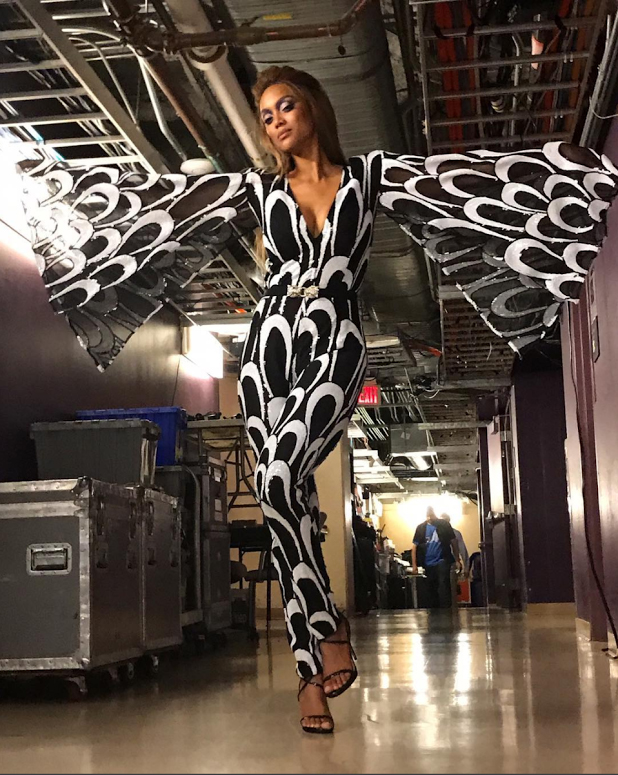 Self-professed sun-chasers, Alexandra and her co-designer, Ana Ochoa, met as freshmen at the University of Miami. After graduation they both landed in Los Angeles and knew that a collaboration of their imaginative and creative designer forces would need to be put to the test and AXIL Swimwear was born.
The designers describe their swimwear as, "comfortable, wearable and durable. Whether you're a 'I just wanna suntan poolside' gal to a 'I just wanna go cliff diving and scuba dive' bad ass, our swimsuits are made with care, quality, love and intention, for you."
The designers have strict philosophies about their product manufacture – all suits are made for ALL women and BY women; each suit is made to order and sewn in Los Angeles, CA; AXIL has partnered with its local factory to ensure the quality of their product and to support local artisans; all materials are sourced ethically; all suits are extremely comfortable, made with at least 82% tricot which is also used to make ultra-soft underwear and all suits are made with love. The line contains bikini tops and bottoms sold as separates and a flirty one-piece. You can browse the AXIL Swim line at www.axilswim.com.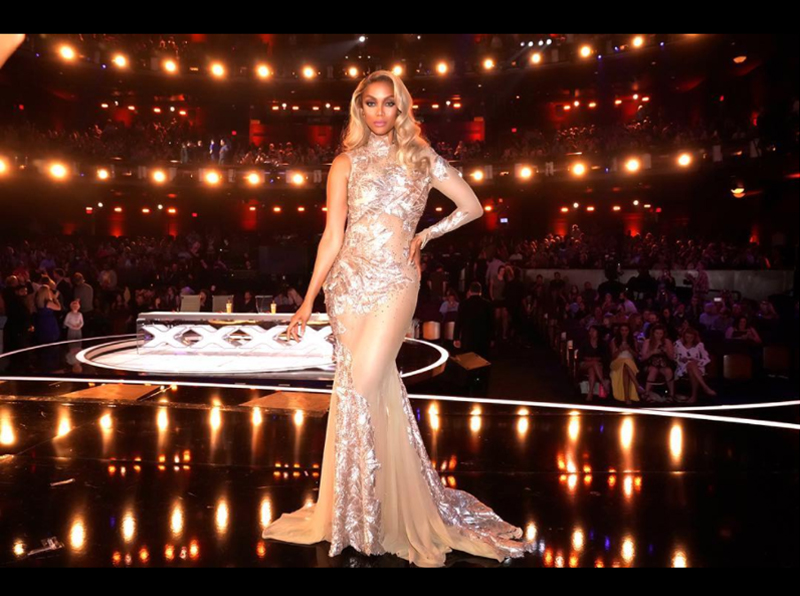 Designers to the stars, Stello and Michael Costello will be collectively showing their exquisite ensembles, from the Sir Stello menswear collection to children's formal wear and of course the jaw-dropping gowns that have been donned by many a celebrity.
A Stello spokesperson said, "The fashion designer team caters to a celebrity clientele and dresses all sorts of women across the Hollywood spectrum, a vision they want to take worldwide."
Their creations have graced the likes of Beyoncé, Katy Perry, Toni Braxton, Jennifer Lopez, Ariana Grande and Tyra Banks, to name just a few. Just this year, Stello dressed Kourtney and Kim Kardashian for a Halloween event.
Michael Costello will feature in a video presentation at the Local Designer Show on Wednesday night and will also be making a special appearance, in person, at the Bermuda Fashion Expo at Elbow Beach on Saturday where he will be showing one of his collections.
Michael gained notoriety in 2010 when he appeared on Season 8 of the immensely popular Project Runway. He came in fourth place. Since then his star has been steadily on the rise. He dressed Beyoncé for the 58th Grammy Awards where she won 3 Grammys – Costello called this the turning point in his career. He has also created designs for Lady Gaga [American Horror Story], Meghan Trainor, Alicia Keys and many others.
Tickets to the International Designer Show on Wednesday, November 1st can be purchased at www.ptix.bm. The Local Designer Show will be held on Friday, November 3rd, again under the mega-tent at No.1 car park.

Read More About
Category: All, Entertainment, News, Style & Beauty