The Bermuda Olympic Association [BOA] officially announced that the flag bearer for the Bermuda at the 2018 Commonwealth Games in Gold Coast, Australia will be Tyler Smith — the youngest member of the Bermuda delegation.
The triathlete said: "It is not only an honor to represent my country in these prestigious Games, but to carry the Bermuda flag in front of the world, is an awesome experience that makes me truly proud."
Bermuda's Commonwealth Games team: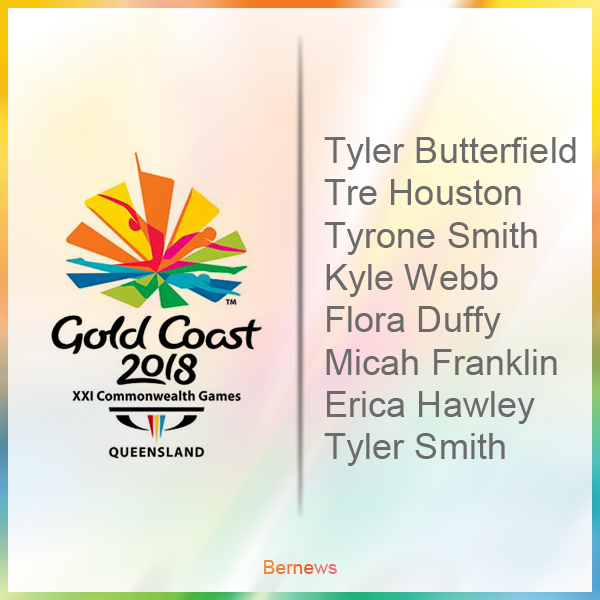 The BOA said, "Tyler is a Youth Olympic Games competitor [Nanjing 2014], two-time Junior Male Athlete of the Year [2014 and 2015], finished 11th at the Junior World Championships in Rotterdam [2017] and was ranked 2nd overall in the Americas region in 2017. Tyler will compete in both the men's individual triathlon and the mixed team event in the upcoming Commonwealth Games.
"The 2018 Commonwealth Games will be held from 4 to 15 April 2018 in Gold Coast Australia and will be the most integrated Games in history, featuring 18 sports and 7 para sports, as well as an equal number of medals for men and women."
Judy Simons, BOA President said, "The BOA congratulates Tyler on his upcoming participation in the XXI Commonwealth Games and we are delighted to have him carry the Bermuda flag. Tyler is an inspiring young athlete and we wish him the very best in competition."
Tyler Smith was featured in the 2017 Most Fascinating People Of Bermuda series
"We have several talented athletes representing Bermuda in the Upcoming Games, so be sure to follow each of them on this exciting path."
Bermuda's Chef-de-Mission for the Games is Katura Horton-Perinchief.
Bermuda first competed in the Commonwealth Games in 1930 at Hamilton, Canada and has only missed four editions of the Games. The country's first medal came in Kingston in 1966 with John Morbey's silver medal in men's long jump. The 1990 Games in Auckland produced the first gold for Bermuda when Clarence Saunders took gold in the men's high jump.

Read More About