Today [May 2], Minister of the Cabinet Office with Responsibility for Government Reform Lovitta Foggo announced the release of the 2016 Population and Housing Census Reportfrom the Department of Statistics.
Minister Foggo said, "This report presents the final results of the 2016 Census of Population and Housing which was launched on Census Day Friday, May 20, 2016.
"It supersedes the preliminary results completed in December 2017 and supersedes the corresponding data within the 2010 Census Population and Housing Report Revised.
"I encourage the public to read the report's Technical Note and Concepts and Definitions prior to reviewing the data. We have provided a web link so that members of the community can access and download a copy of the report."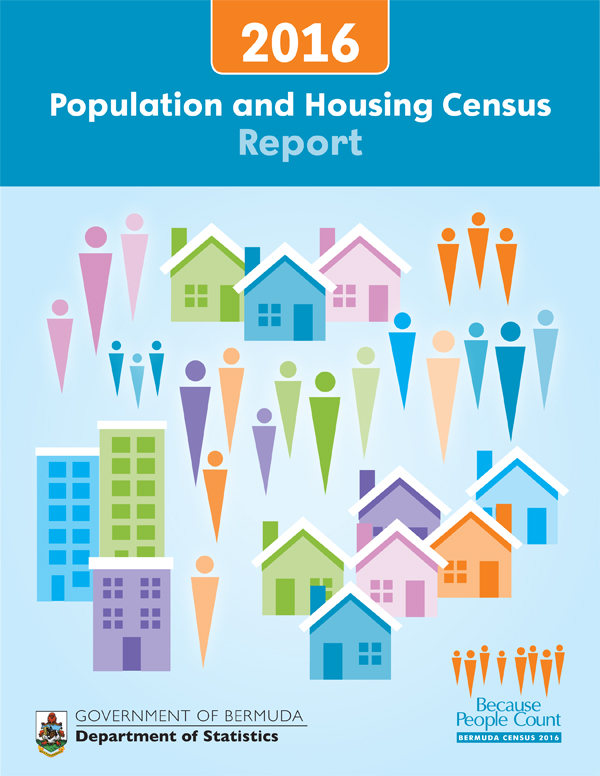 Minister Foggo noted that some of the 2010 – 2016 highlights include:
The population was 63,779 in 2016.
The sex ratio increased from 92 to 93 males per 100 females.
The median age of the population increased to 44 years, up from 41 years.
The proportion of the population that was Bermudian increased from 78% to 79%.
The unemployment rate remained unchanged at 7%.
The average weekly hours worked in main job declined from 41 to 40 hours.
The median annual gross income from main job for the full-time working population increased to $65,418, up from $63,789.
The median annual personal gross income declined from $58,466 to $53,716.
The median annual household gross income declined from $103,657 to $93,713.
The average household size declined from 2.39 to 2.26 persons per household.
The number of occupied dwelling units was 28,192 in 2016.
The 2016 Population and Housing Census Report follows below [PDF here]
Read More About