News that Dante Leverock scored twice as JK Navra Trans recorded a 4-0 win in Estonian Premier League action, KFC donated $1,968 to Bermuda Red Cross, Kim Swan is offering free golf lessons to 40 new golfers, XL Catlin staff spent a day helping the community, and Ciara Burrows was awarded the Hamilton Insurance Group Scholarship were all some of the positive news stories from the past week.
In additional good news, the Chewstick Foundation held its Mary Prince Award Brunch, Bermuda-themed candles by Nina Froncioni of Limestone & Cedar Co will be showcased in New York, the 33rd annual Denton Hurdle Memorial Awards were held at Warwick Academy, and 170 boats with sailors representing 24 nations will start the Newport Bermuda Race.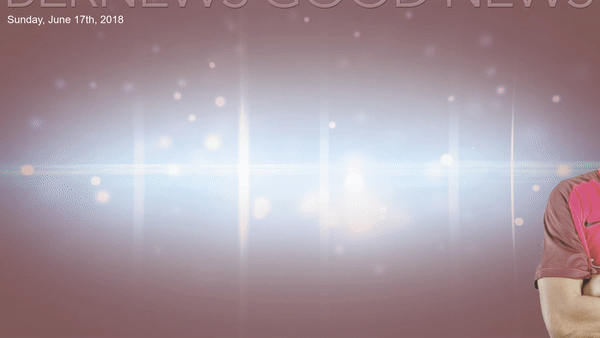 Other good news stories included Malachi Jones and Deunte Darrell winning Cricket Players of the Week, Amar Lewis joining Brightlingsea Regent Football Club, the Nahki Wells & ConnecTech Annual Golf Tournament and Kids Putting Event being held, and handmade resort-wear and accessories from Native by ChanningElizabeth, products created by Kayuntae Ming of His N' Hers Hair & Beauty, and photographs by Jayde Gibbons of Queendom Heights will be showcased in New York.
We also posted various community photo galleries, including coverage of the "How Much Would You Pay?" charity event, Tuff Dogs versus the Devonshire Rec cricket action, Motorcycle Racing Club action, the BASA Long Course Swim Meet, the Nahki Wells & ConnecTech golf event, the Bermuda Pow Wow, the St. Anthony's Feast Procession, and powerboat racing action.
In an effort to highlight some of positive news happening in our community, we supplement our standard morning and evening email newsletters with a special Sunday "Good News" email newsletter edition, and also produce a highlight video and article which strictly focuses on the positive news about Bermuda and Bermudians from the past week.
You can sign up to have the free newsletter delivered via email here, and/or access the links below. In addition, for those who like positive news, please feel free to visit our sister site ForeverBermuda.com, which seeks to showcase the best of Bermuda as well as provide information and listings for visitor related services.
Links to some of the 'good news' from the past week are below:

Read More About