New recruits to the Royal Bermuda Regiment yesterday [July 8] marked the halfway mark of their basic training with a race around the Warwick Camp assault course.
The three sections in the first summer Recruit Camp competed against each other in a daybreak bid to beat the clock.
Private Chaiquon Smith, 21, said: "The assault course was a great way to wake up. It's designed to challenge you and your body.
Regiment new recruits tackle the assault course in a race against the clock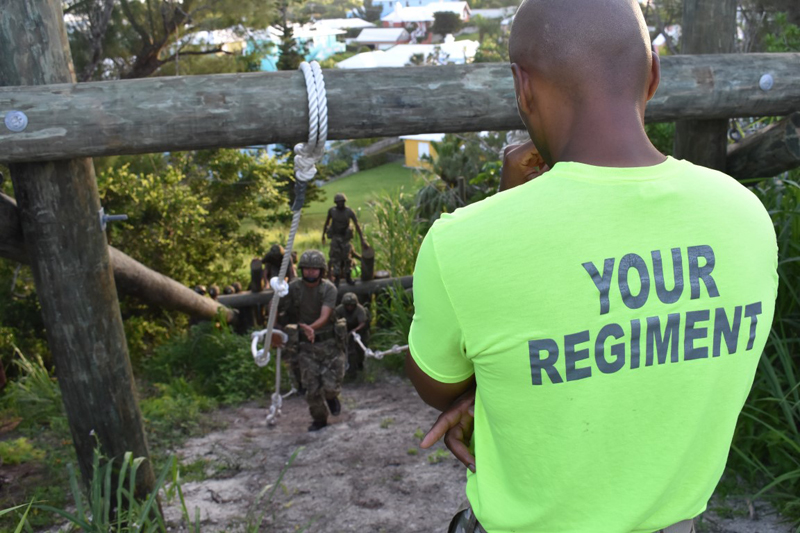 "It's also a team effort and you can only go as fast as your slowest team mate. It's a test."
Pte Smith, from Hamilton and an employee at the city's KFC, added he had enjoyed training of the RBR's SA-80 rifles.
He admitted: "I used to always run away from the Regiment – but something just drew me towards it.
"I actually found out I came from a line of volunteers, ancestors who fought in World War I and II."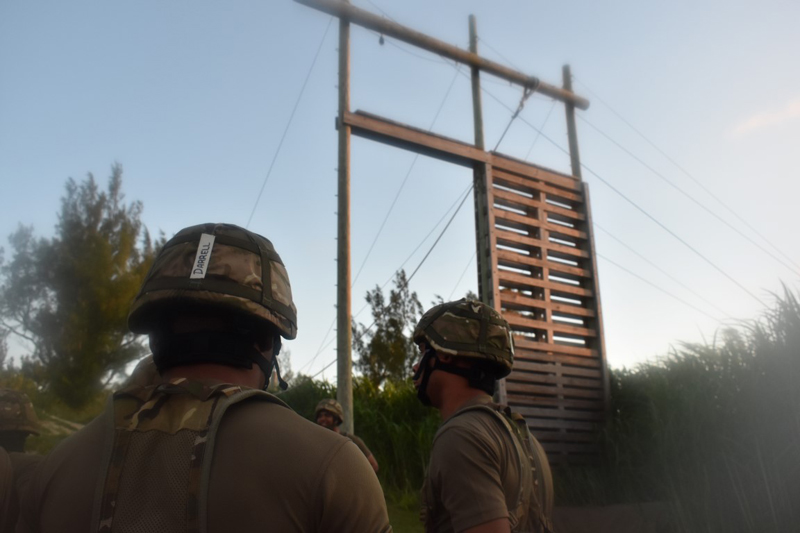 Pte Smith said: "I'm enjoying the experience and taking everything in. It's a new learning experience and I'm all about learning new things."
Private Carl Simmons-Albuoy, 22, said, as a former member of the Junior Leaders, he was familiar with the assault course and enjoyed the test.
Pte Simmons-Albuoy, a chef at Flanagan's Irish pub in Hamilton, said he had joined up partly because his late grandfather Leon Albuoy was also a veteran.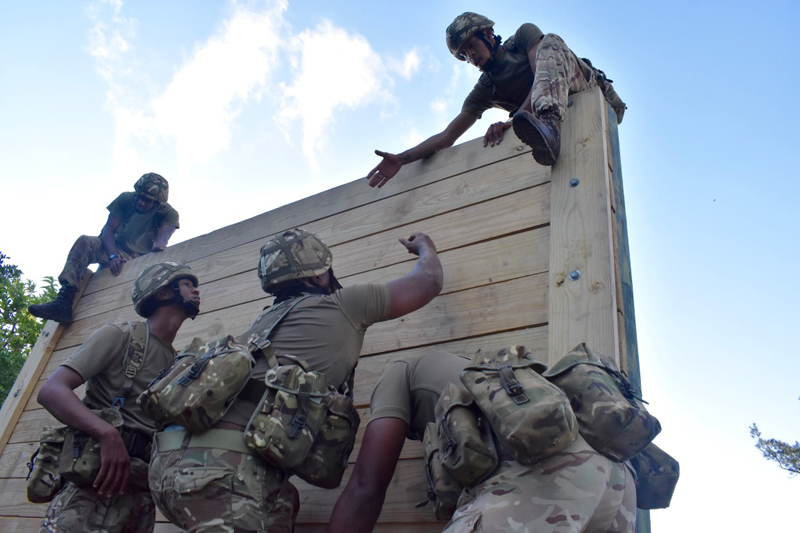 He explained: "It was a way to stay connected to him."
Pte Simmons-Albuoy, who lives in North Hamilton, said the extra cash from military life would also be useful to help support his family.
He added: "I like the drill, and I'm looking forward to getting the drill boots. It's just the sense of pride, in your whites, looking sharp."
Pte Stevontae Somersall said the assault course was "really challenging."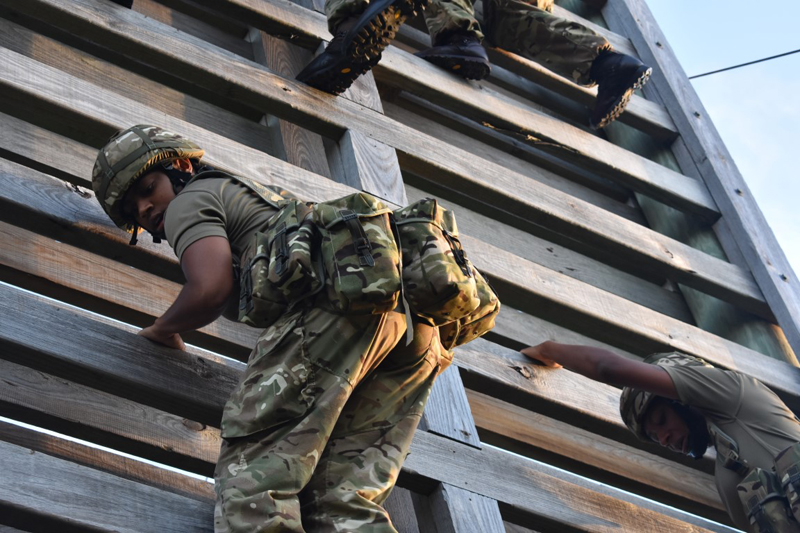 But the Pembroke 24-year-old added: "Thanks to my team mates, I made it through. I pushed through and finished. We all worked together and helped every last one of us get through and we finished together."
Pte Somersall said her first week of Regiment life was "pretty much everything I expected."
She added: "You really get into teamwork in depth. Here, everybody is accountable for everyone else.
"I've also learned some discipline – but I'm not there yet."

Read More About
Category: All