Mrs. Nicole Haziza, the Honorary Consul of France in Bermuda, has recently received the distinction of France's National Order of Merit, for her outstanding service to the country. The ceremony was hosted by the Governor at Government House.
The ceremony was first introduced by the Governor, who praised Mrs. Haziza's "valuable contribution to the community" and found her to represent France "with grace and distinction".
Anne-Claire Legendre, the Consul General of France in New York awarded the medal to Nicole Haziza. In her speech in front of a private audience, Anne-Claire Legendre said: "It is a great privilege to honor our honorary consul Nicole Haziza with the National Order of Merit.
Governor John Rankin, Nicole Haziza, Consul General Anne-Claire Legendre, Premier David Burt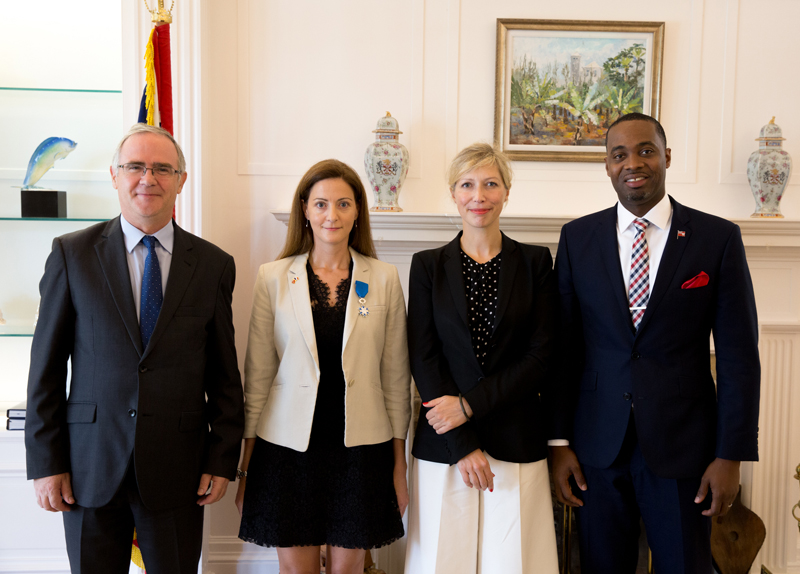 "France is very grateful for her dedication in service to the nation and its citizens in Bermuda".
Mrs. Legendre added, "the presence of both the Governor and the Premier at this ceremony is a testament to Nicole's commitment to France and Bermuda".
Anne-Claire Legendre concluded by saying, "In recognition of your outstanding achievements and contribution to the French community and the Franco-Bermudian friendship, it is now my privilege to bestow upon you the insignia of Chevalier in the National Order of Merit".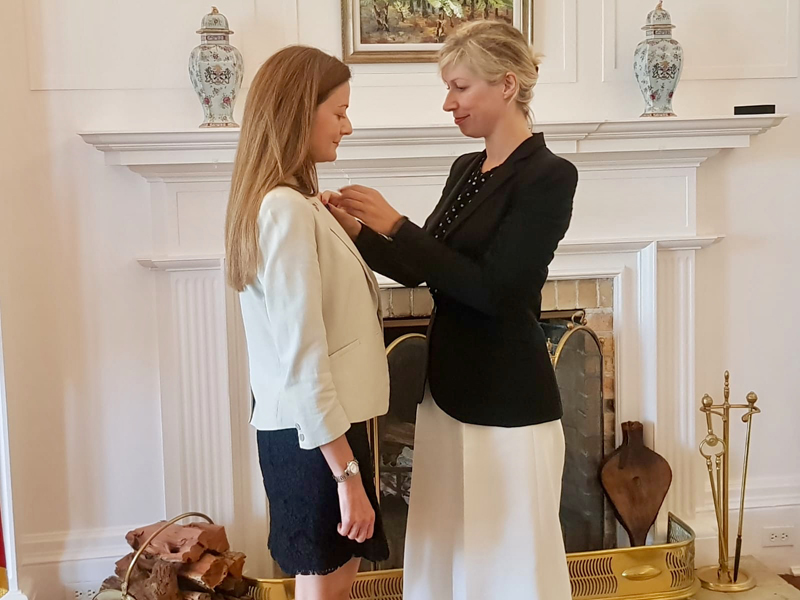 After the ceremony, Premier Burt congratulated Nicole Haziza. Her husband, Arie Haziza, shared "Nicole is an inspiration to our daughters and our family". Gary Phillips in turn praised her "outstanding and impressive service to France in Bermuda".
In written notes, former Premier Michael Dunkley commended her for her extreme reliability and great contribution to the community, while former US Consul Mary-Ellen Koenig found Nicole Haziza "very deserving of the recognition".
The National Order of Merit is one of France's most prestigious distinctions. Awarded by the President of the French Republic, the order was founded in 1963 by President Charles de Gaulle to reward "distinguished merit" and to honor individuals for distinguished military or civil achievements.
The National Order of Merit is a universal order honoring individuals from all fields of activity and is bestowed upon French citizens and foreign nationals alike.
Read More About