Bermuda's Women's Under 15 National Team coach Vance Brown has been nominated for the Women's Football Coach of the Year award in this year's Concacaf Awards.
The voting process includes fans, with the public able to cast their vote by visiting the Concacaf website, clicking on Mr. Brown's photo in the lower right hand corner of the voting box, and then clicking the "vote" button.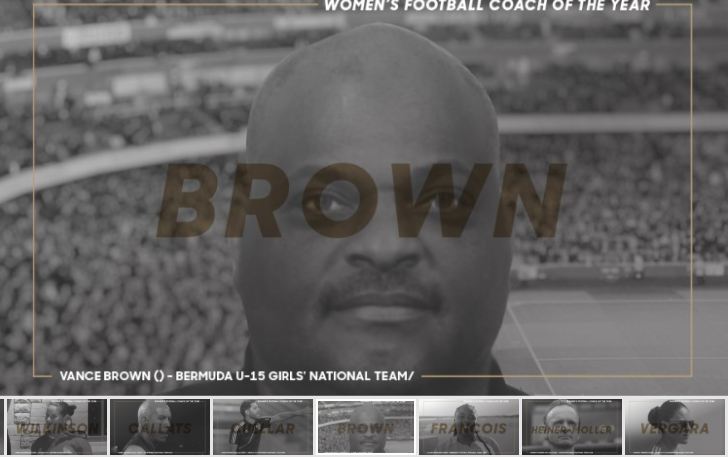 The Concacaf website says, "The Concacaf Awards are organized and presented by Concacaf once a year. The Awards are presented to recognize the top players, coaches and referees from the Concacaf region and for their respective achievements during the period beginning the first day of January of the current year, until the last day of the Nominations Period of the same year.
"The Awards honor players and achievements involving Concacaf nationals and the Confederation's national teams and clubs at all levels, genders, and age categories. The Awards are bestowed according to on-field performance and overall behavior on and off the pitch."

Read More About