An entire floor at Washington Mall has been converted into a range of different sized units to help cater to the demands of businesses looking to rent smaller offices.
More than 5,000 sq. ft. has been divided into seven offices ranging from 200 sq. ft. to 2,500 sq. ft. in a move to cater for a wide-range of businesses either relocating or setting up in Bermuda.
Paul Slaughter in one of the new spaces: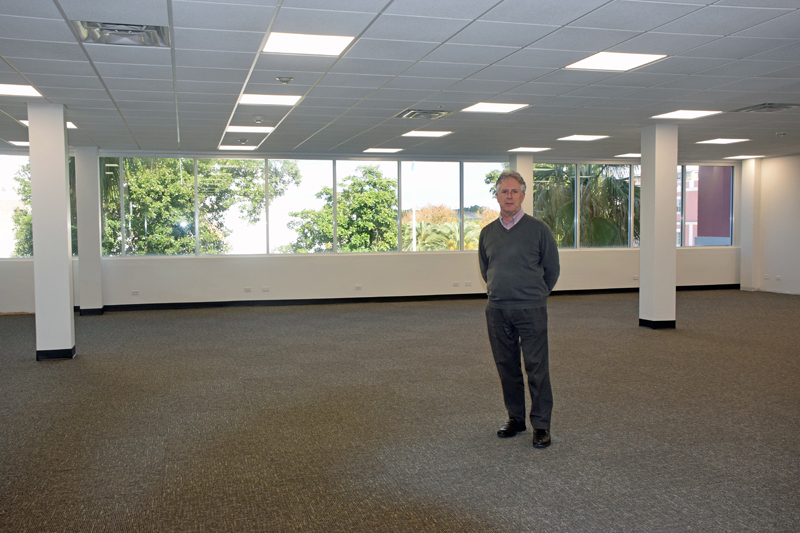 Paul Slaughter, director and general manager, of the Mall's owners, Washington Properties [Bermuda] Limited, said: "We have seen a move towards a demand for smaller offices so we decided to undertake these changes.
"Through the Economic Substance Act, enacted under pressure from the EU Code of Conduct Group, we also think there may be some demand from companies who want to stay in Bermuda and have a larger economic presence with people being employed here.
"Bermuda continues to have good transport links, a good, skilled, workforce and good infrastructure. Although some companies which are incorporated here may leave, it is to be hoped others may decide to employ locals or move some of their employees here.
"But we have to be prepared to offer the facilities they need and I think this new office space will do just that."
Read More About