[Written by Dale Butler]
On Sunday, April 14th at precisely 3.00pm as advertised, The Bermuda Entertainers' Union [BEU] Executive Committee, with the support of the Spinning Wheel establishment, greeted and entertained a packed house of family, friends, musicians, and fans of popular teacher, musician, radio host, and union president, the late Leroy Simmons.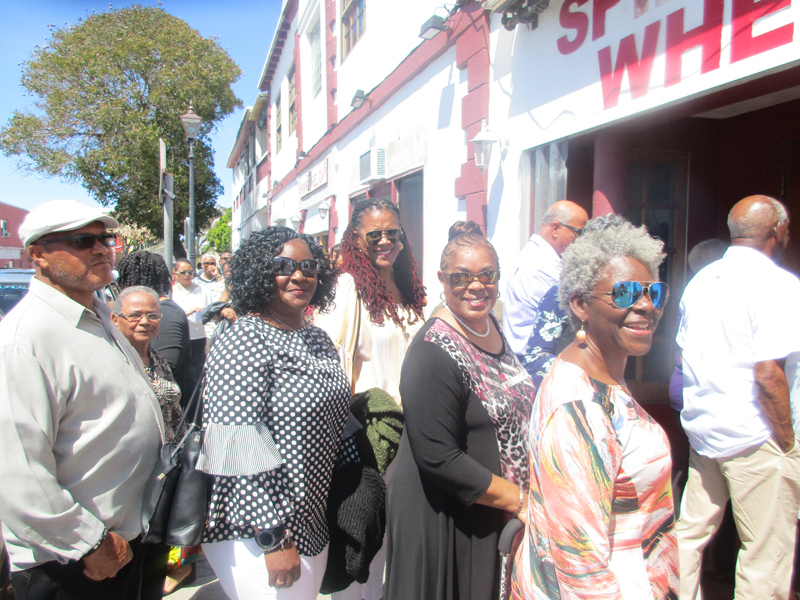 This was meant to be a follow on to the March 17th Leopards' Club event when we honoured him and Mrs. Yvonne Simmons as the distinguished patrons of a musicians-awarding luncheon. He was surprised when he received 'The Triumph of the Spirit' award for his outstanding leadership, tenacity and vision. The memorial celebration in his honour on Sunday, April 14th was by far the best I have ever attended from start to finish and the organisers should be complimented because it had everything:
Family tributes
Comments made from Glenn Blakeney [Hott Radio where he worked] and others
Paradise Band
Hindsight Band
One Solution Band
A variety of individual artists
Last Call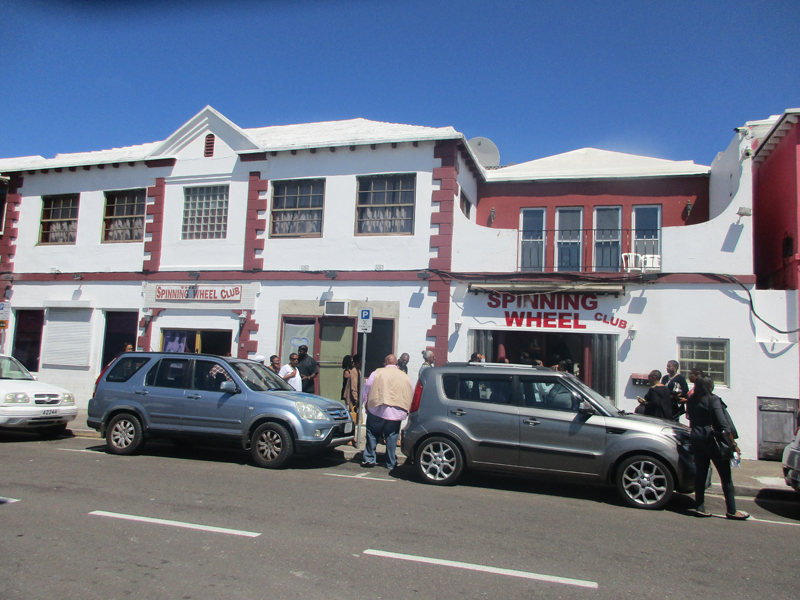 This was a memorial that enabled Leroy's vision to be seen live on stage, that we do have so much talent that only needs venues and regular audiences. The second part of that vision dealt with the venue because Leroy was a very religious man. This was a nightclub in the heart of Hamilton, so to put everyone's mind at rest, impresario Wendell "Shine" Hayward remarked that "Leroy wanted to see musicians working everywhere so if you don't drink, just don't drink." With that opening joke, the crowd of religious looking folk, almost 80% women, relaxed.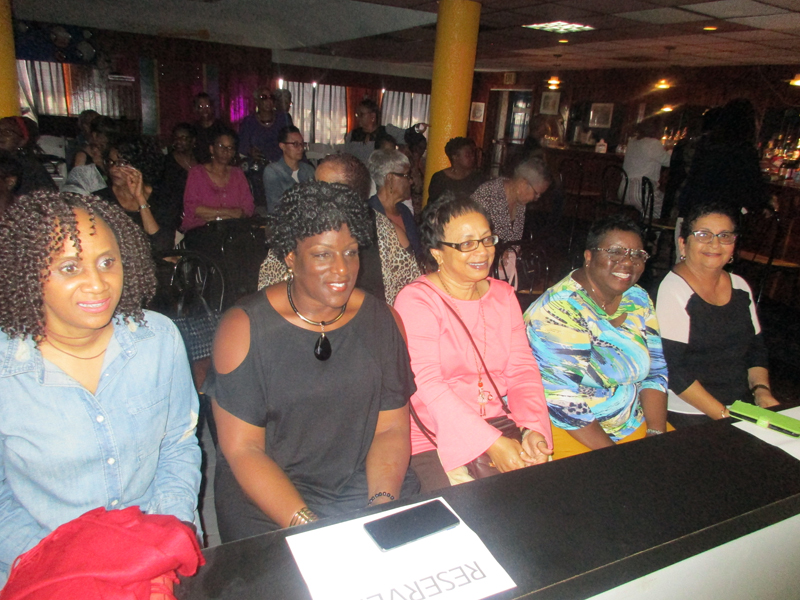 To cement our relationship with heaven and Bermuda, the opening prayer was given by Berkeley College of Music graduate, music teacher and performer John Woolridge, who accompanied Shine, who played "The Lord's Prayer" with such feeling that we felt sanctified because it was so melodic, thoughtful and prayerful. The resounding applause set the bar even higher but the "One Solution" band were not deterred when they did "Exceeding Joy" as recorded by Rhema Worship.
This is the first time I had heard this trio consisting of Troy Washington on drums, Tory Tacklyn on bass and Raymond George on piano along with vocalist Rickeisha Binns, Olive Furbert, Samantha Smith, Lisa Trott and Dwayne Robinson. The vocalist alone could do solo shows because the band was also excellent. Leroy would have been the first on his feet to shout to say "well done, well done" because they performed like his L.A. Crew Band.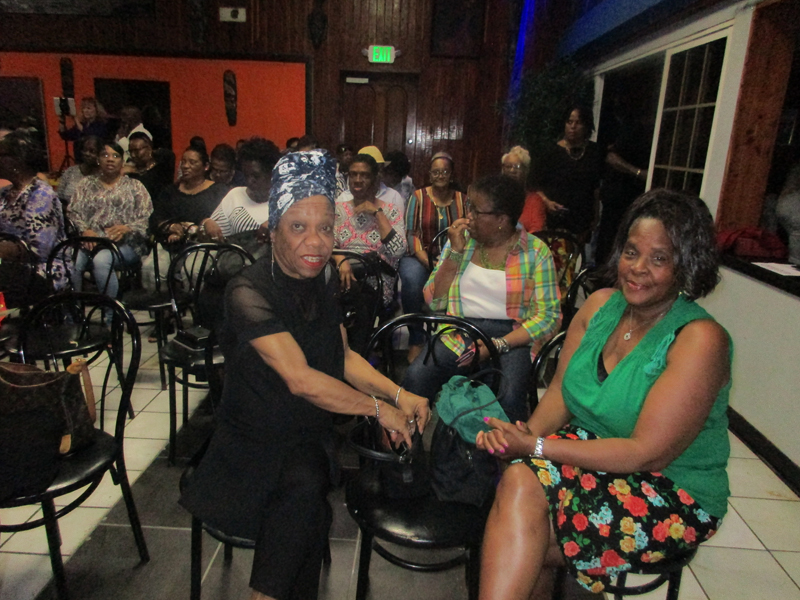 With a beautiful poster of superstars, the organizers made it very clear that there would be no waiting time for a band to get started. Wendell Dill and Patrina "Power Girl" O'Connor Paynter, joint hosts, kept things moving with light commentary and jokes which helped take so much sadness and grief out of the air.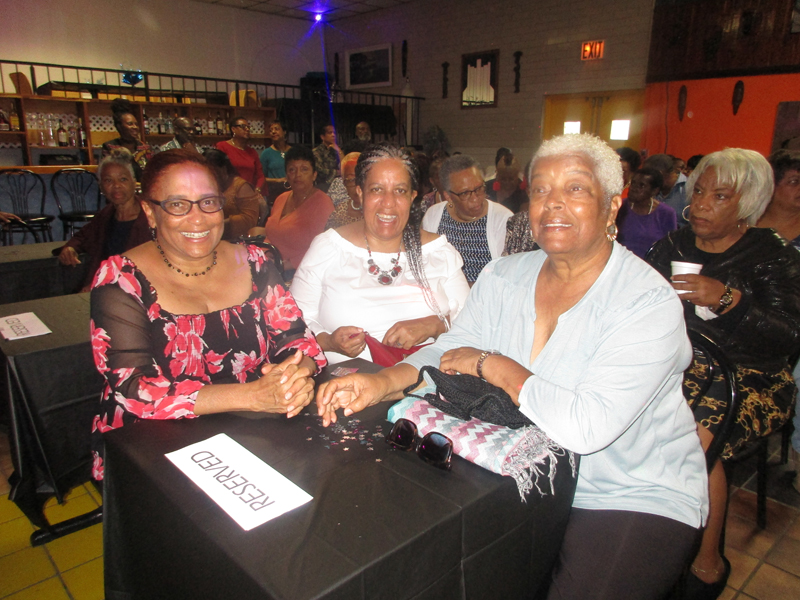 Paradise Band, led by Wendy Flood on keyboards, Ed Ford on bass, drummer Colin Washington and guitarist Oliver "Ace" Cepeda opened with "Morning Dance" by Spyro Gyra, followed by Wendy, also a BEU Trustee, singing a moving rendition she dedicated to Leroy, "One Moment in Time" by Whitney Houston.
They could have left then having reached the standard but stayed to do "Purple Rain" by Prince and The Revolution. When Ace soloed and started to play the guitar with his teeth and go to the floor, the singing stopped as he turned the crowd into a wild, passionate frenzy that led to a standing ovation and loud cheers for minutes that felt like he had taken off the roof!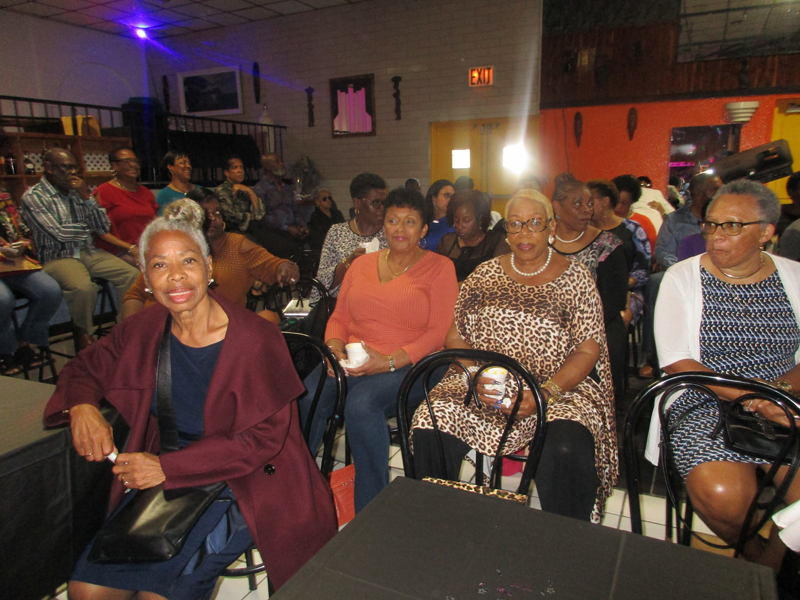 The hosts were right when they decided to bring on Premier David Burt, who quickly gained the attention of the breathless audience. He was followed by young rising performer Cush Evans who performed the John Legend/will.i.am classic certified gold by the RIAA hit song "Ordinary People" backed by the Hindsight team of Stefan Hinds on piano and twin brother Rupert on bass. With a pattern of singing having already been set by the previous song, they joined in singing "Take it Slow". It was then that I felt the $25 admission price was way too low. We had a show on the stage complimented by one on the floor. Outstanding!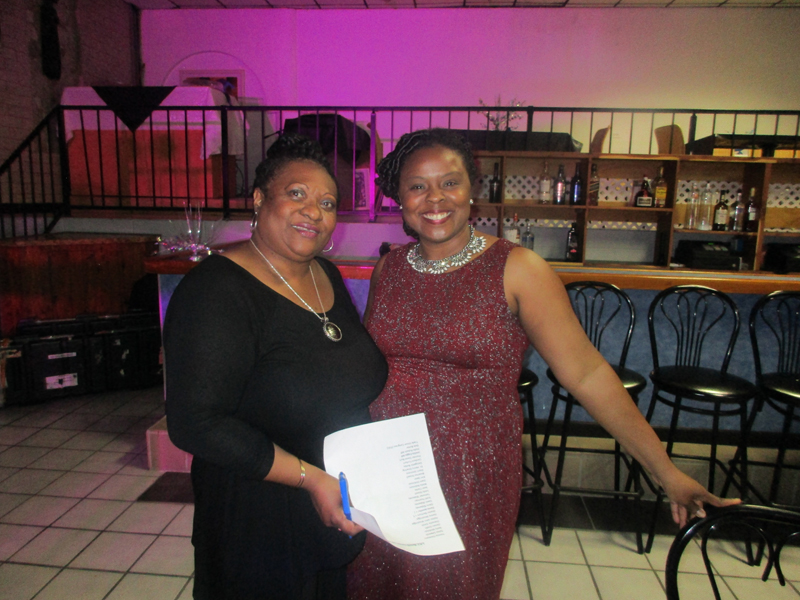 Only a veteran could come next without an introduction and use just her presence to calm the crowd. Lauretta Augustus without a word joined her husband Stefan and brother-in-law Rupert and sang "Here's to Life," clearly demonstrating why they were so highly rated from cruise ships to entertainment centres around the world. She was then joined by Samantha Smith and Sheila Smith to sing "Caravan of Love" by Jasper Isley. This was an obvious indication that although the Executive committee had a limited amount of time to plan the show the entertainers were aware that they would be loved if they chose crowd pleasing favourites and this was yet another one these familiar songs because they sang almost every line.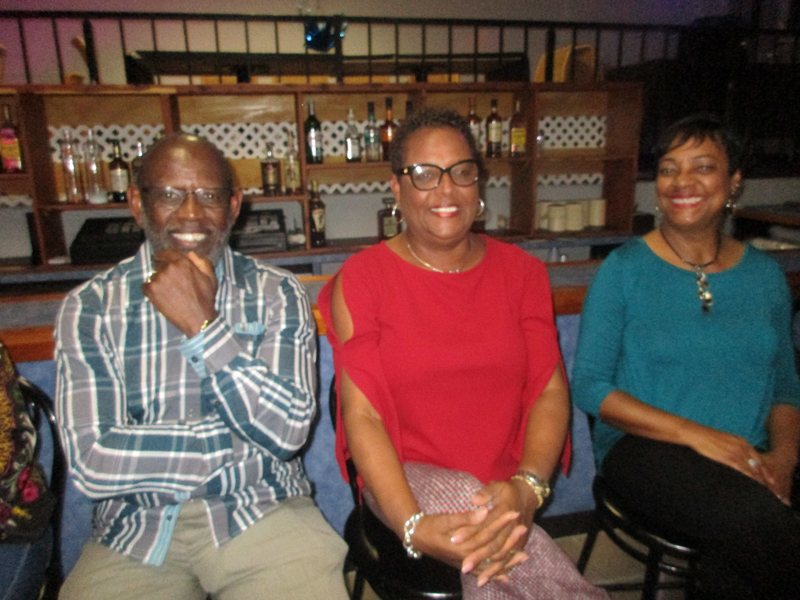 The organisers paced the show well when they gave the crowd a break from singing and brought on Leroy's uncle, the venerable elder statesman Charles Jeffers, who endeared Leroy's Sunday cooking tradition that he started for the whole family. Charles implored the audience to "get your families together." The message was well received.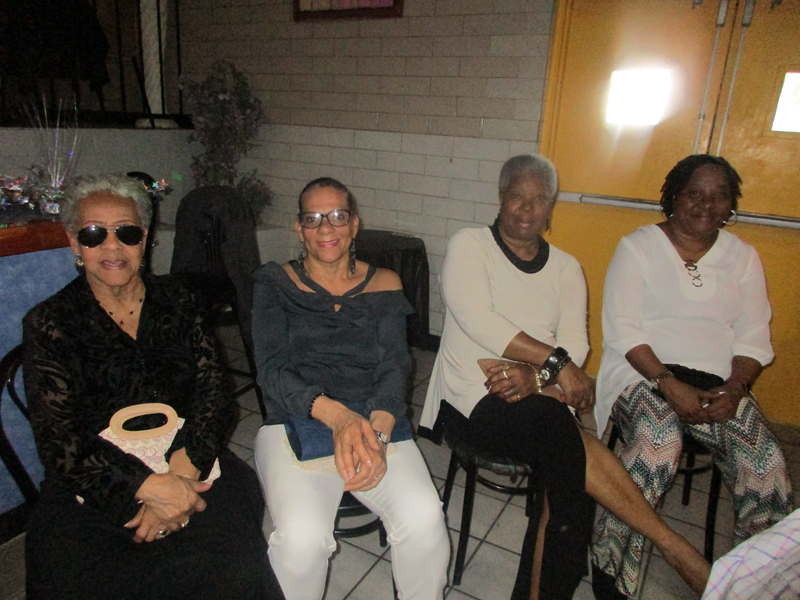 At this point the clock seemed to be at a stand still but it was only 4.30pm, and by 6.30pm we also had heard:
Wendell "Shine" Hayward in a stylish gold and black jacket, blend in with the stage back-drop as he tore into Anita Baker's "Rapture of Love." Reaction: Pure delight and rocking from the crowd.
Education Minister, Diallo Rabain, brought remarks from Minister Lovitta Foggo.
Toni Robinson described as a "hidden jewel" used the song "Total Praise" by Richard Smallwood with pianist Raymond George to demonstrate why she is no diamond in the rough but a 5 carat Bermuda diva. Reaction: Standing ovation.
Joy Barnum and Lloyd Holder did "The Prayer" composed by David Foster and popularized by Celine Dion. Reaction: tears and reflection.
Lloyd Holder, Cush Evans and Sheila Ming performed "Love's in Need of Love Today" by Stevie Wonder. Reaction: soulful and appealing.
I reminded the audience that President Leroy was pleased with what the PLP had done for musicians and asked the government to ensure his memory was not forgotten with scholarships and awards. Reaction: very good.
Myles Smith, a CedarBridge Academy performing arts student who will be going with "Up With People" was presented "The Leroy Simmons Memorial Music Scholarship." Reaction: ecstatic.
Big Snipes – Wesley Hall who sat beside me all night was able to give me the names of songs and he also went on to sing "Purpose and Plan" written by Leroy Simmons. Reaction: swaying from side to side and Amens.
John Woolridge on piano, Keible Hart on congas, Wendell "Shine" Hayward on saxophone, Wency Woolridge on guitar, Graham Maul on trombone, and Johnae Furbet [self-taught, just came out of the audience and held her own only to be replaced by veteran Kevin Maybury] performed Woolridge original "This is Not the End" which I thought was the icing on the cake. Reaction: outstanding.
Darren Smith, Leroy's best friend, flew in from Atlanta to give his thoughts. Reaction: silence and prayer.
A very young looking Sheila Smith came back on. She always hides her piano talent. She sang "I Won't Complain" by Bishop William Cabney. This enabled the much veneered organist/pianist Darryl Simons to roll the keys. Reaction: standing ovation.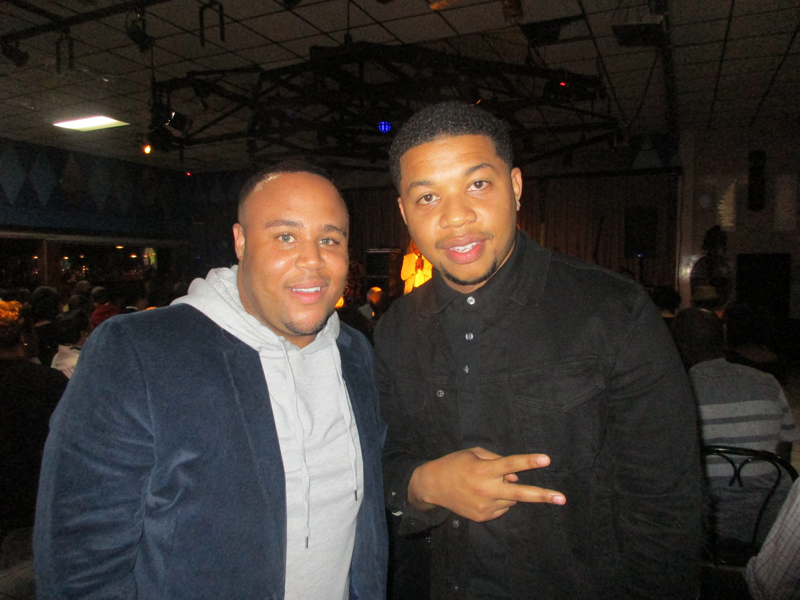 But it was still not over and everyone was glued to their seats. I thought we had a full meal until they brought on two Bermuda international stars Adrian Jones and Tricray Astwood who sang their Billboard Gospel Airplay 2019 number one song "Victory." Having just signed a recording contract with Fred "Uncle Freddie" Jerkins III, the President of Dark Child Gospel, they cemented the night with that song. Reaction: breathless.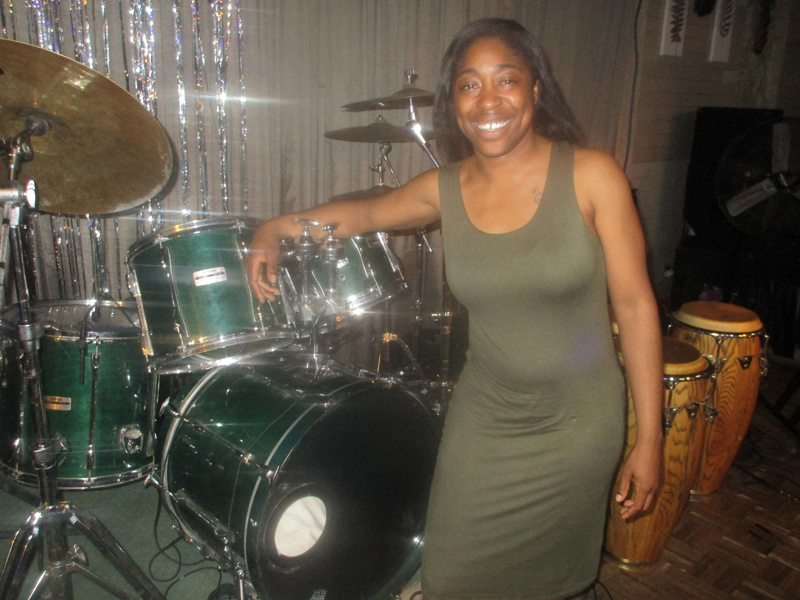 With three and a half hours of memorable music that I have burning inside of me 24 hour hours later, I can only give the organisers a perfect score for making Leroy's dream come true in demonstrating that Bermuda has been blessed with an extraordinary number of gifted performers.
Let the church say Amen. In memory of the Bermuda Entertainers' Union President Leroy Simmons for a job worthy of the finest music establishments in the world: electrifying, edifying and all adjectives in- between. Accomplished, meritorious, world-class and superlative
. This was Bermuda music at its finest and a fitting tribute for a man who was loved by many and who every Sunday helped many to "get your praise on."

Read More About
Category: All, Entertainment, Music, News