Bermuda celebrating the Good Friday and Easter holiday, Bermudians Mackenzie Cooper, Shomari Warner, and Taylor Barit modeling for Vineyard Vines, Shiona Turini styling the covers for Marie Claire magazine, and Leon and Helen Burt celebrating their 61st wedding anniversary were all some of the positive news stories from the past week.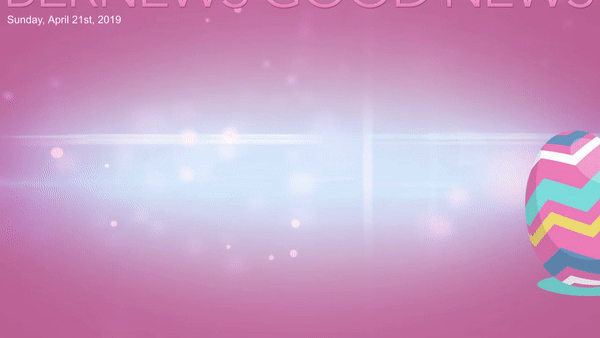 In additional good news, the Corporate Futsal Challenge raised $3,500 for the CP Athletic Development Scholarship Program, the Flanagan brothers won in New York,  Vanessa James and Morgan Cipres won the Pairs Event at the ISU World Team Trophy in Japan, Robin Horsfield won first place in a Canadian race, and Kaden Hopkins won his first Collegiate A Category race.
Other good news stories included Eden Furbert and Maya DaSilveira auctioning off a box garden for charity, Fairmont Southampton unveiling its Easter display, Bermudian author Dr. Mandy-Suzanne Wong's fiction chapbook Awabi being published by Digging Press in New York City, and McGinger Design Lab debuting the third edition of their 3 Little Bermudians colouring book
We also posted various community photo galleries, including coverage of Good Friday, field hockey, karting, the BBA Grand Prix Road Race, Bermuda kites created by Harbour Light, and the National Trust Palm Sunday Walk.
In an effort to highlight some of positive news happening in our community, we supplement our standard morning and evening email newsletters with a special Sunday "Good News" email newsletter edition, and also produce a highlight video and article which strictly focuses on the positive news about Bermuda and Bermudians from the past week. You can sign up to have the free newsletter delivered via email here, and/or access the links below.
In addition, for those who like positive news, please feel free to visit our sister site ForeverBermuda.com, which seeks to showcase uplifting Bermuda news and visitor related services, or BermudaCovers.com, which offers an array of free Facebook and social media cover images, graphic designs and videos to assist you in showing off your Bermudian pride on social media!
Links to some of the 'good news' from the past week are below:

Read More About