Bermudian author Dr Mandy-Suzanne Wong's fiction chapbook Awabi — which  was the 2018 winner of the Digging Press Chapbook Series Award – has been published by Digging Press in New York City.
The publisher writes: "Mandy-Suzanne Wong deftly explores the complex world of the Japanese ama—ocean women, mostly elderly, who eke out a living while diving deep to capture abalone, snails, and otherworldly sea creatures for food. Wong creates evocative moments of love, pride, jealousy, misunderstanding, and sacrifice in this duet of short stories."
Photo courtesy of Digging Press, designs by Cynthia Alvarez: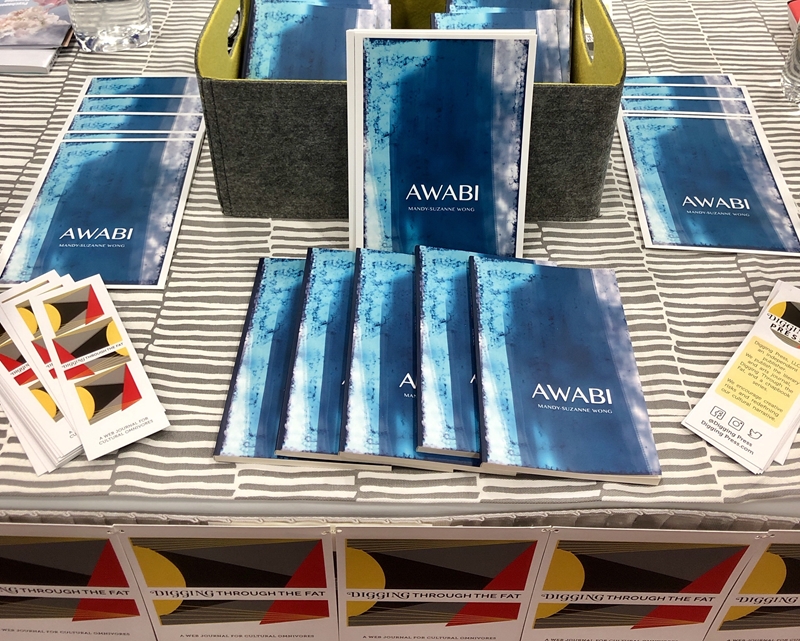 "We were overwhelmed by the response the call garnered," said editor Gessy Alvarez in a recent newsletter about the launch of the Chapbook Series Award program. "Over 250 submissions were entered. We chose one winner."
Awabi debuted in March at the 2019 convention and book fair of the Association of Writers and Writing Programs held in Portland, Oregon, and it will be featured at New York City's May 11 Press Fest.
Press Fest is "a showcase of independent literary magazines and presses as part of New York City's PEN World Voices Festival, which is celebrating 15 years of presenting over 1,800 writers and artists from 118 countries speaking 56 languages to over 140,000 audience members" according to the event's website.
To read Awabi, visit diggingpress.com or ask our local bookstores. Dr. Wong's next book, a novel set in Bermuda, will be released by Regal House, a traditional, independent, Raleigh-based publisher, in October 2019.

Read More About
Category: All, Entertainment, News