Bermuda College's Commencement ceremony this Thursday will be slightly different, with the College saying they are "deliberately moving away from the use of traditional balloons as an integral part of its decorations and gift sales."
The College is an awarded Eco-school and has committed to implement environmentally sustainable behaviours on campus as part of its strategic plan.
Amy Harvey, Earth and Environmental Senior Science Lecturer, and a member of a sub-committee examining infrastructure, as part of the College's strategic plan, said that the move is a bold but necessary one.
"This year we are hoping to raise awareness to the wider community on the importance of not only reducing waste, but getting the public to think about the impact of that waste. Bermuda College is going balloon-free from the perspective of decorating as well as gifts for sale in our College Bookstore," she said.
"We are encouraging all guests to consider joining us by choosing eco-friendly gifts for their graduate this year. Plant a tree, give them an experience for a gift, or money towards further education. We're hoping that the 'Balloon-free Graduation' initiative will hopefully spark others to get on board."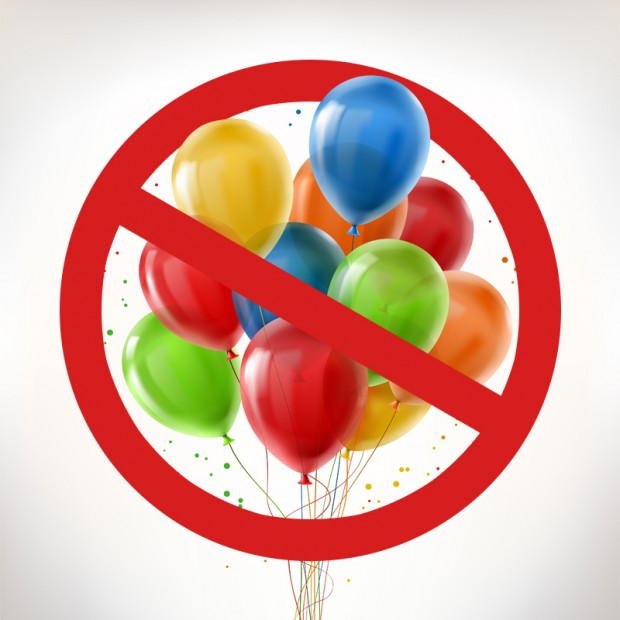 The Commencement Committee said they understand that "balloons have historically been part and parcel of graduation celebrations, but are hoping that the idea will eventually catch on as the community embraces being environmentally responsible."
The new move is being applauded by environmental support groups.
Anne Hyde, Executive Director of Keep Bermuda Beautiful, said "Congratulations to Bermuda College who is making a conscious choice to not have balloons at their graduation this year.
"Many people do not realise the dangers that balloons pose to the environment and marine life. It does not matter if the balloons get released deliberately or accidentally, the potential for them to kill turtles and birds is a great danger.
"It makes no difference if the balloons are made from latex, shiny Mylar or falsely marketed as 'biodegradable', because they all last too long as trash and pose the same peril to the animals… Thank you for taking this simple step toward a brighter future for us all."
Julie Steele, Eco-Schools Bermuda Coordinator, and Education Head at BUEI agreed, saying, "We are grateful to Bermuda College for providing leadership in hosting a sustainable event and balloon-free graduation. BUEI applauds all of the graduates and their families for their achievements, and their support in simple steps for ocean conservation."
Other eco-friendly graduation gift options available for sale in the College Bookstore include Bermuda College re-usable metal water bottles, coffee mug gift packs, travel containers, key chains, College T-shirts and more.
The Commencement ceremony will take place this Thursday, May 16 at 2:30 p.m. on the College athletic field.

Read More About
Category: All, Environment, News