Following yesterday's Municipal Elections, swearing in ceremonies were held today [May 10] in both Hamilton and St. George's, with the east end welcoming a new Mayor, after George Dowling III defeated Kenneth Bascome by 363 to 129 votes to become the new Mayor.
In Hamilton, the Mayor's seat was uncontested so Charles Gosling returned as Mayor, while the Municipal Residents' election was also uncontested, with four candidates put forward; Jenefer Brimmer, Henry Ming, Roseann Edwards, and George Scott.
The Business Ratepayer Councillors election was contested with five nominations received; Nicholas Swan, Larry Scott, Dennis Tucker, John Harvey and newcomer Michael Branco, with the election seeing the four incumbents returned.
The 14-minute live video replay of Swearing in Ceremony at Hamilton City Hall is below: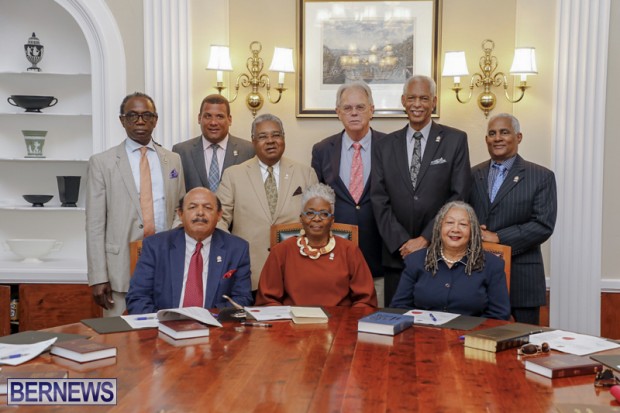 In St George's, George Dowling III won the Mayoral election, while the election for the Business Ratepayers' Councillors was uncontested with two candidates put forward; Andrew Roberts and Philip Seaman, and the election for the Municipal Residents Councillors was also uncontested with only five of the six seats being filled by Cyniqua Anderson, Elizabeth Christopher, Andrew Smith Jr, Tania Stafford and Lloyd Van Putten.
The 5-minute live video replay of Swearing In Ceremony at St. George's Town Hall is below: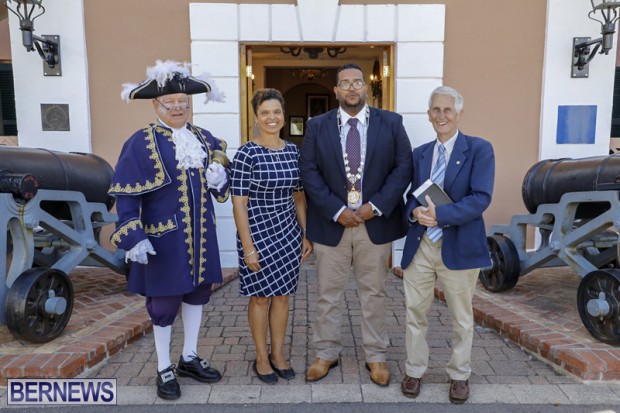 Read More About