The Scaur community recently donated $1,040 to the Special Olympics, thanks to the proceeds of their Scaur Charity Soup Tasting Party.
A spokesperson said, "The Scaur Charity Soup Tasting Party has been going on since the month of January in 2002 and this year preparations started in the middle of March for the 13th of April event. The three themes were accomplished: socializing; eating healthier; and giving to the charity.
"Our Scaur folks and friends combined their funds to donate $1,040 to the Special Olympics. Those from the Special Olympics to receive the funds on May 28 from soup party organizer Roger Lambert included athlete Danielle, National Director Ms. Woollery, and Treasurer Ms. Bascome."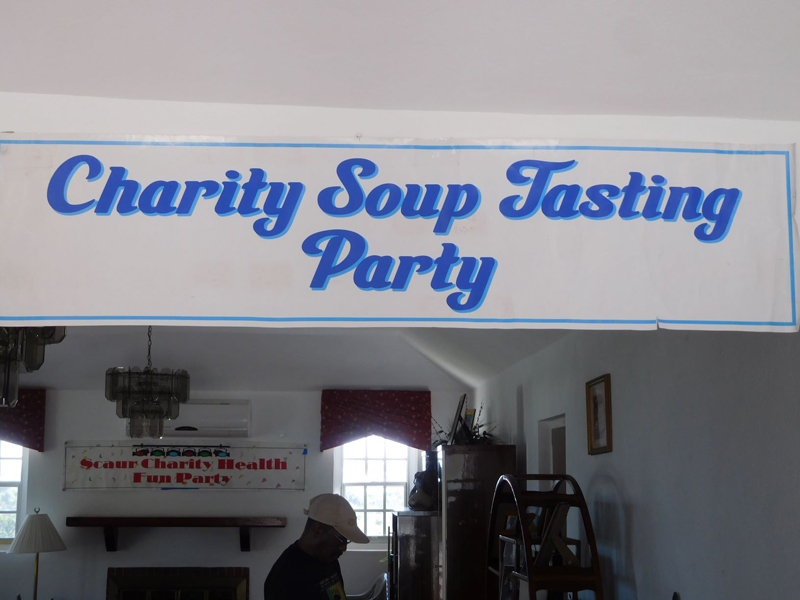 "What a positive coincidence that the Special Olympics charity was chosen because in March/April this year, 13 of their athletes and executives and families went to the international Special Olympic games in Abu Dahbi. This Bermuda contingent certainly spread the onion juice.
"The opening ceremony of 40,000 people saw Bermuda's rise to the top. Beating the tune of Bermuda then was a Gombey, so rhythmic that other countries wanted him to play for them. After that was the athletes' time to shine and that they did. Here are a few results: Eden Woollery – silver medalist; equestrian Micah Lambert came fourth; Tennis and Tianne Lowe came fifth in bowling; Danielle participated and also placed; Eden, 14, was the second youngest person participating, with only the prince's child younger at 10."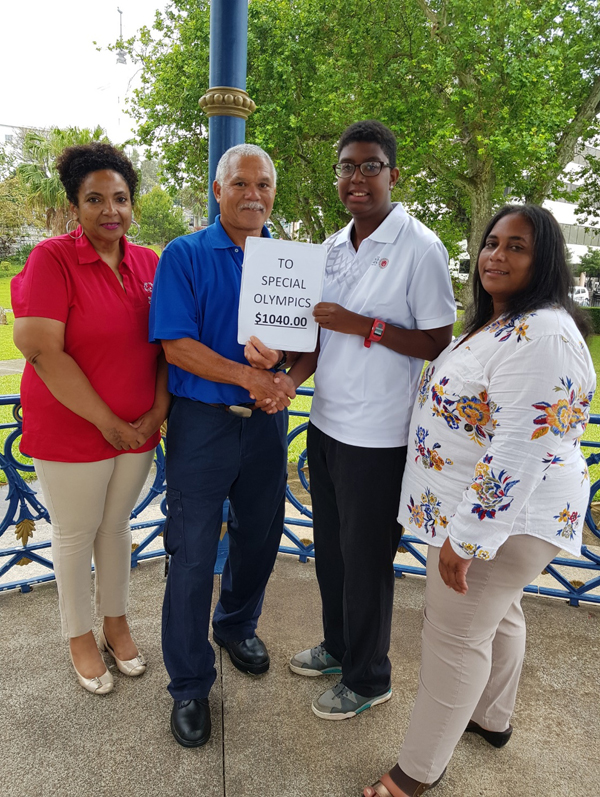 "It was so good hearing of the successes of our 13 Bermuda athletes and officials who attended the games. The athletes shined in competition, winning medals and hearts as they shined in public with their friendly, outgoing, and mannerly Bermudian ways. They left the onion juice in the minds of the 40,000 people at the opening ceremony, the 7,000 athletes, and the country.
Back home now, the athletes are preparing for more competitions, so much so that they are being allowed to train with the athletes of the national bodies here. This is an area of growth for our Special Olympic athletes that can have them compete more here and travel for other competitions. Thus our funds would help them reach higher heights in their chosen sports fields, helping to keep Bermuda on the world map."
Read More About