A condolence book has opened for people to express their sympathies to Paul Njoroge whose family were tragically killed in the Ethiopian Airlines plane crash, with Mr Njoroge's wife, three small children and mother in law all on the flight that crashed on Sunday.
In a tragedy of indescribable proportions, the Ethiopian Airlines jet crashed shortly after take-off from Addis Ababa, killing all 157 people on board.
Mr Njoroge, who works at Butterfield Wealth Management, lost his his wife Caroline Karanja, 7-year-old son Ryan Njoroge Njuguna, 4-year-old daughter Kerry Paul Wanjiku Njuguna, 7-month-old daughter Rubi Wangui Njuguna, and his mother-in-law Ann Wangui Karanja.
The African Community in Bermuda is supporting Mr Njoroge, and the condolence book is being hosted at the office of Dr Leonard Teye-Botchway, the Honourary Consul of Ghana of Bermuda.
The condolence book is open to the public at the offices of the Honorary Consulate of Ghana at Suite 6, 129 Front Street, Hamilton from noon – 2pm until Friday [March 15] and it will also be open on the same hours from Monday [March 18] to Friday [March 22]. Everyone is welcome to sign it.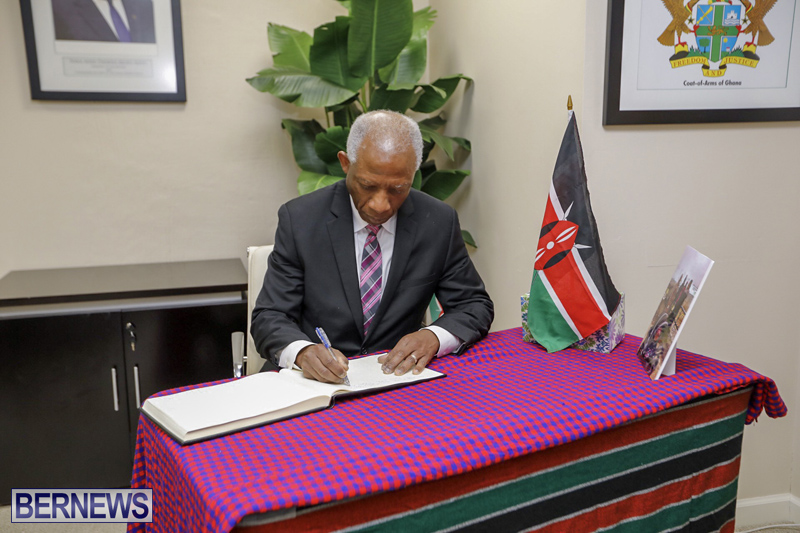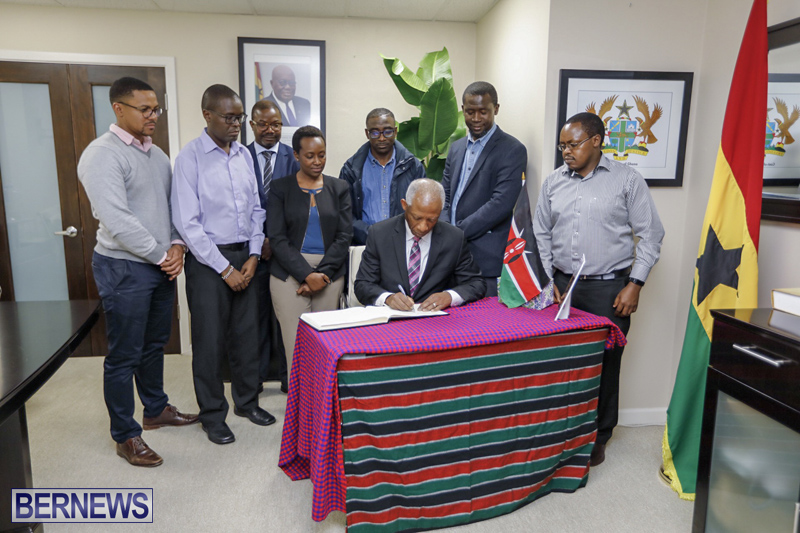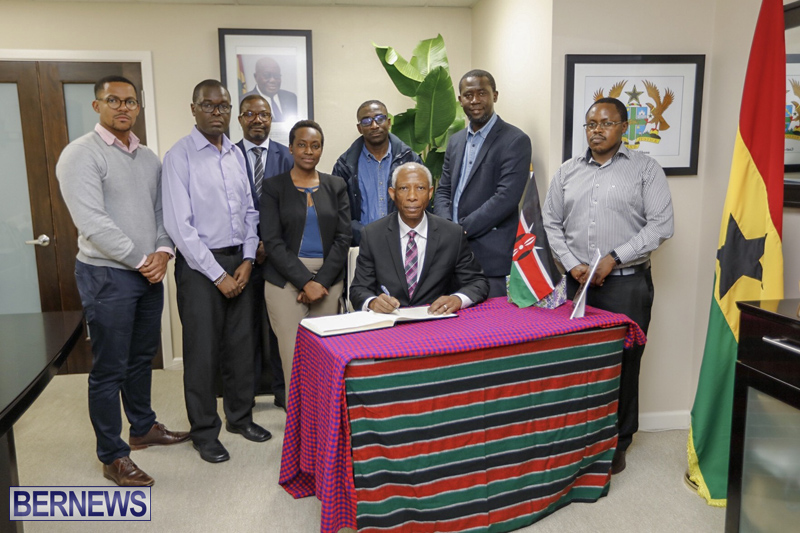 Read More About
Category: Accidents and fires, All, News