Insignia Cruise Ship passengers coming into St. George's have recently had the opportunity to take part in a BEDC initiative "developed with the mission of stimulating higher spending whilst the ship is in port".
A spokesperson said, "Tasked with creating an initiative for the Insignia Cruise Ship passengers coming into St. George's, Ray Lambert, Director of Micro, Small, Medium Enterprises at BEDC, initially created a vendor market at Penno's Wharf.
"Upon completion of the first market "We recognized an opportunity to create a more inviting solution and most importantly, stimulate spending in St. Georges", said Ray. With this goal in mind, the BEDC team collectively agreed on the "Eat, Shop, Play" Shop To Win Initiative.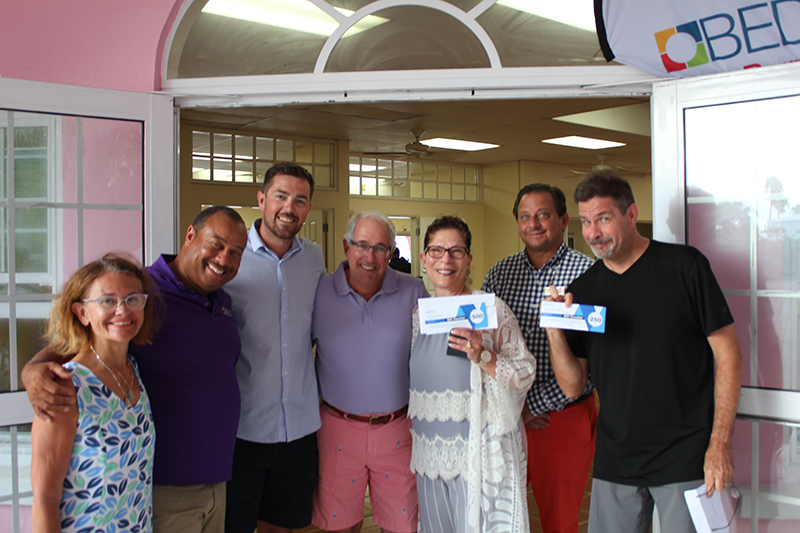 "Developed with the mission of stimulating higher spending whilst the ship is in port, the initiative became a shop to win draw that saw passengers venture all throughout the town.
"During the ships short stay in the town, passengers we given flyers that afforded them the opportunity to shop at any participating St. Georges business and spend $25 or more to be entered in a draw to win one of three grand prizes.
"The prizes consisted of a $500, $250, and $100 gift voucher to spend at any St. George's business of the winner's choice.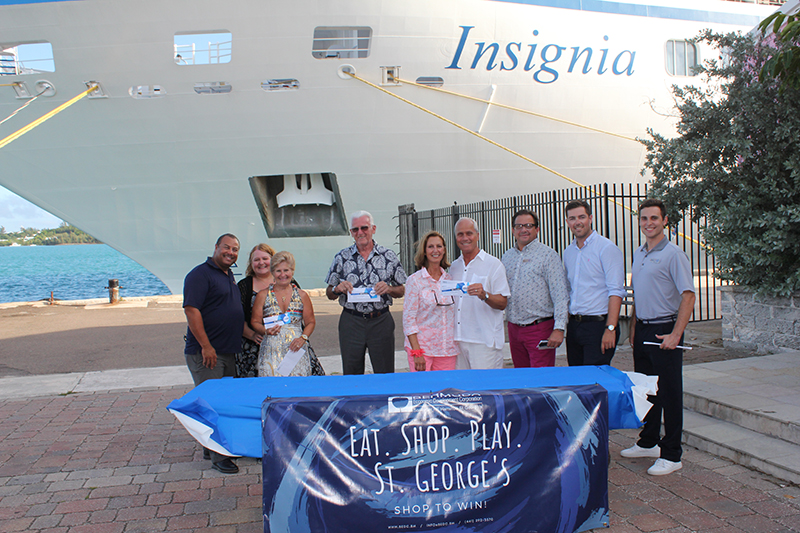 "The first week of launching saw 46 passenger entries and a total spend of $2,645. Word spread and excitement grew, leading to the 2nd week of the initiative boasting 77 entries and doubling the spend at local St. George's businesses to $4,650.
"The third week saw an even bigger increase to 84 entries and over $5,000 spent at over 25 different shops and restaurants in the Olde town. On Tuesday, August 27 the BEDC team will be offering the final week of this promotion and are very optimistic that the number of entries will continue to grow.
"The BEDC team worked directly with the cruise ship directors and excursion teams to contact winners who were more than happy to claim their prizes. Oceanic Cruise Line, Enrichment Lecturer, Sandy Cares stated "I have been coming to Bermuda for years and it is always an inviting destination for history, beaches and shopping! I am very excited about this initiative and how it can enhance visitor engagement in the local shops and restaurants."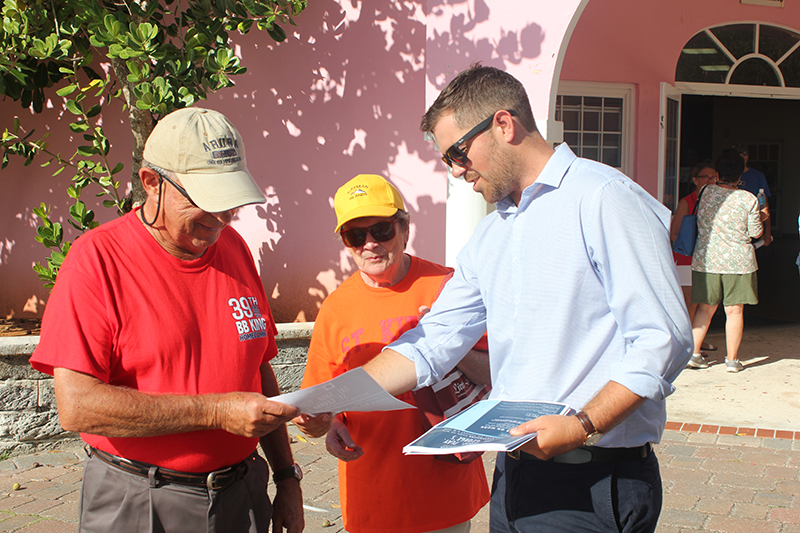 "At 6pm each week, passengers gathered on Penno's Wharf anxiously awaiting the announcement of the winners. All were thrilled to receive their prizes and go back to their favorite shops and/or restaurants in St. George's to redeem.
"Tom Sullivan, the very first grand prize winner, had this to say "I have never won anything in my life! It's a great promotion for the ship and we enjoyed our time looking around the shops in St. Georges."
"Mr. and Mrs. Zigel, lucky winners visiting from Las Vegas, Nevada state "We are over the moon! Usually people form Vegas never win anything! It was great to explore such a beautiful town and the draw topped off our first trip to Bermuda."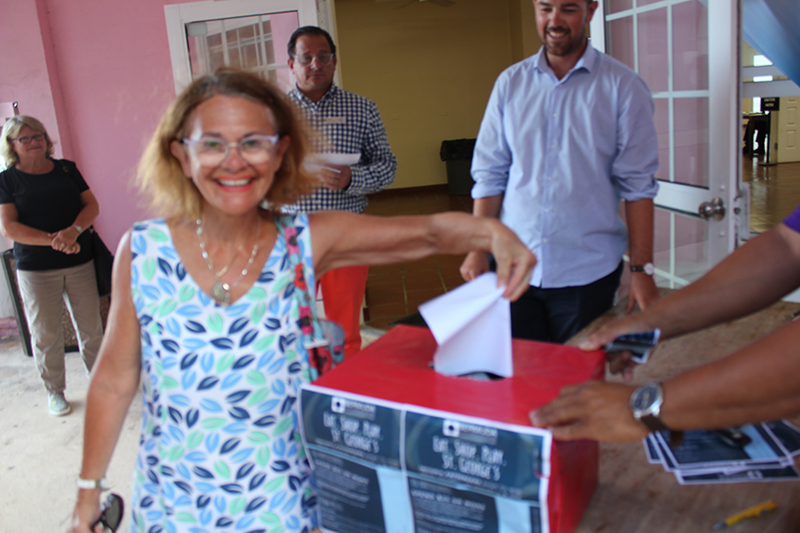 "Excited about the success of the initiative so far, the BEDC looks forward to continuing to develop more initiatives like it that work to promote business within the town of St. Georges.
"Shop to Win is an idea that has been exciting for passengers, but also for business owners in St. Georges. Avrel Zuill of Davidrose Jewelry says, "this has been an awesome promotion that has encouraged people to shop in the Town. It has incentivized passengers to check out stores that are a bit tucked away and off the beaten path. We appreciate the efforts of BEDC with this promotion."
"The BEDC is constantly working towards developing what we call the three economic empowerment zones – Somerset, North East Hamilton, and St. Georges. It is the BEDC's hope that "Eat, Shop, Play" Shop To Win Initiative can be implemented in many instances and continuously work towards encouraging more activity within the town of St. George's."
Read More About