Warwick Academy will be holding its second annual school concert next week to celebrate the memory of former student Rhondelle Tankard and all other victims of the September 11, 2001 terror attacks in the US.
Ms Tankard, 31 at the time, died when jetliners hijacked by terrorists were flown into the two World Trade Centre buildings.
An employee of re/insurance giant AON, Ms Tankard had just been transferred to its New York offices from the Bermuda operation.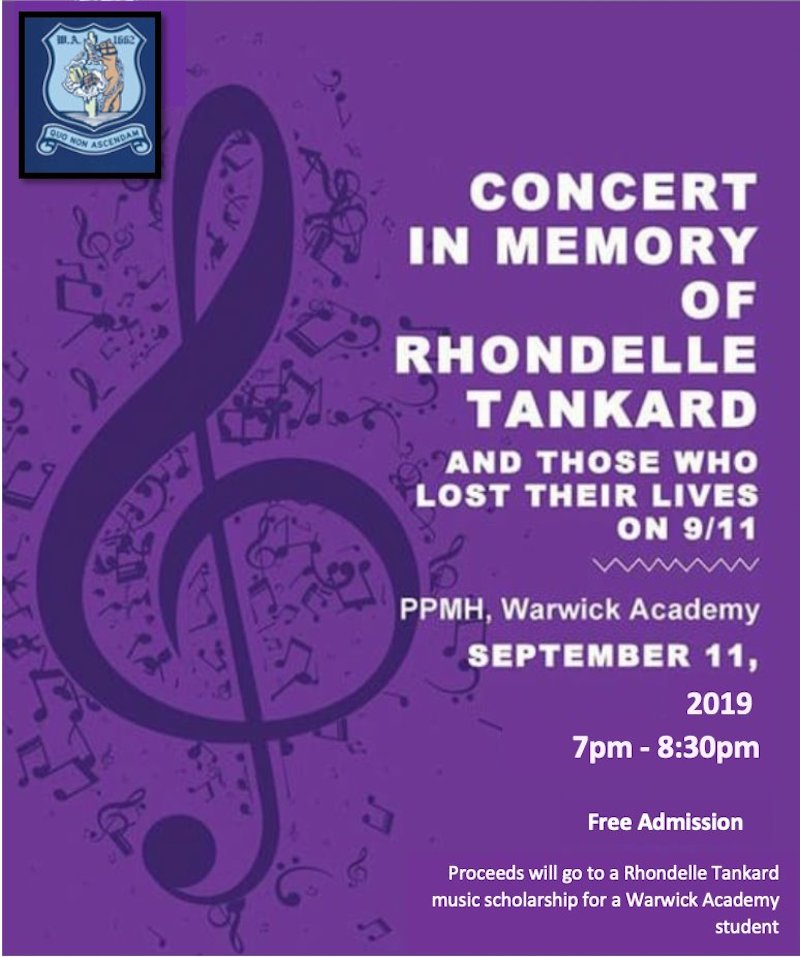 A school spokesperson said, "I'm not sure anyone will ever forget where they were on 9/11/01. Tragically so many lost their lives and one was our alumna who was starting a brand new job that day for AON."
Warwick's evening of singing, music and readings gets underway on Wednesday, September 11 at 7 pm in the Phoebe Purvis Memorial Hall [PPMH]. The public is invited to join students, parents, current and former staff and alumna at the free event.
Ms Tankard was one of two Bermudians killed at the World Trade Centre that day.
Saltus alumnus Boyd A. Gatton [1962-2001] was operations manager at the Fiduciary Trust Company, which had offices on the 97th floor of one of the twin towers. Another former Saltus student, American Robert D. W. Higley II, 29 years old at the time, was working on the 92nd floor of the South Tower that day.
The September 11 attacks in New York and Washington DC along with the crash of a fourth hijacked aircraft in Pennsylvania caused the deaths of 2,996 people and the injuries of more than 6,000 others.
For more information visit here.

Read More About
Category: All, Entertainment, Music