According to a recent survey, the majority of local residents support converting public transport buses to run on electricity as opposed to fossil fuels, and the majority of residents are also 'completely satisfied' or 'mostly satisfied' with the public bus system.
A TRA spokesperson said, "Residents were asked for their level of support or opposition to converting public transport buses to run on electricity, as opposed to fossil fuels.
"Results show that the vast majority would support such a move, with four-in-ten completely supporting such a change. Only one-in-ten are opposed to any extent. Interestingly, support for electrifying buses is consistent across those who have taken public transport as well as those who haven't.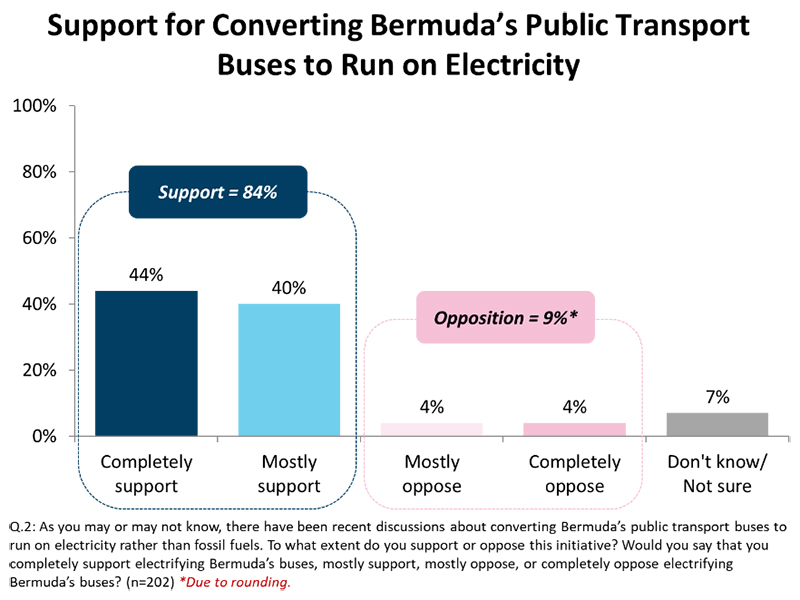 "To better understand the context of results, residents were also asked whether they have taken a public transport bus in Bermuda in the last six months.
"Results show that approximately one third of residents have done so, with those over 55 in age being more likely than younger residents to have taken a bus. In addition, Bermudians are more likely than non-Bermudians to have taken a bus recently.
"Among those who have taken a bus, satisfaction is relatively strong, with two thirds of bus riders being satisfied with the system to any extent, and just over one-in-ten being highly satisfied. By contrast, three-in-ten bus riders are dissatisfied with the system.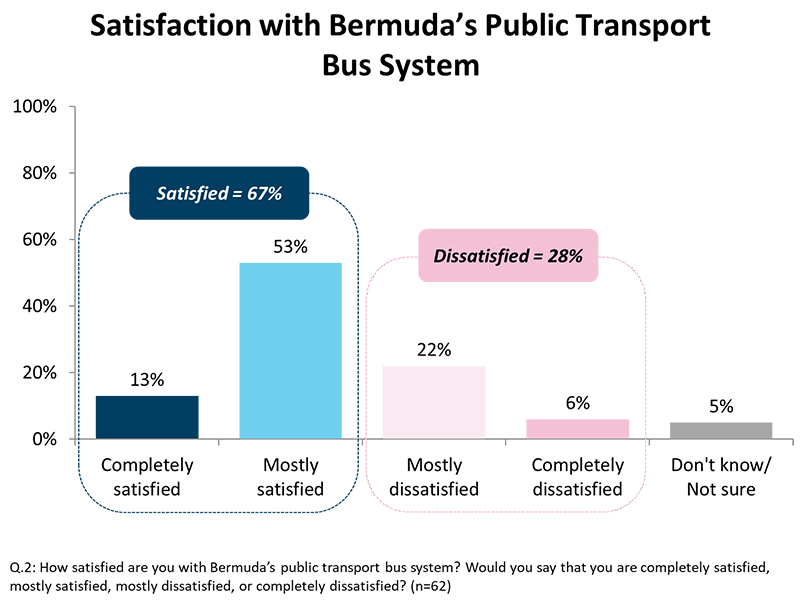 "Among the wider population, including those who haven't recently taken a bus, there is a lower level of satisfaction [44% satisfied, 27% dissatisfied], as well as a high percentage of individuals who weren't sure.
"These results are part of a snapshot TRA Bermuda Omnibus Survey conducted in November 2019 with a random sample of 202 adult residents of Bermuda [18 years of age or older].
"The survey was conducted by phone from November 12 – 14, 2019. Overall results are accurate to within ± 6.8 percentage points, 95 out of 100 times."

Read More About