News that Shiona Turini styled a series of Barbie dolls, Tevahn Tyrell signed with Durham City AFC, Allure magazine highlighted Bermuda's Salt Spray Soap Co., and Ashley Irby set a new Bermuda record in the 1000m event were all some of the positive news stories from the past week.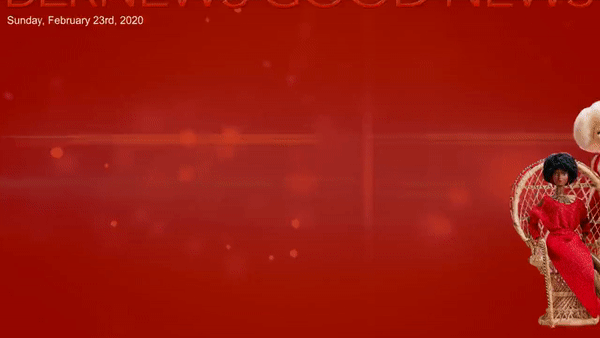 In additional good news, Future Leaders opened its Global Young Leaders Program to members of the public, Insurance Insider shortlisted Melanie Lopes and Sean Ramlal for awards, Lili Bermuda was featured at the Windsor Charity Polo Cup, Hamilton Princess donated to Australian charity Sydney Wildlife, and Bermuda's currency was called "aesthetically pleasing" by the International Bank Note Society.
Other good news stories included Bermuda Pacers and MAAC athletes winning over 20 medals in New York, Daniel Phillips winning a second round match in the Netherlands, Trey Mallory reaching the ITF World Junior Tennis Tour quarterfinals, Caitlyn Bobb winning three events at the Indoor State Championships, Annabelle Collins is heading to 2020 Olympics, and violinist sisters Sari and Naphisa Smithset opening for Red Priest at the Bermuda Festival,
We also posted various community photo galleries, including coverage of the City Art show winners and presentation, Colonial Group International's Valentine's Day tea party, the cruise ship Aurora arriving, the Primary School Art Exhibition, Futsal Mini-League action, the Fat Tire Massive race at Hog Bay Park, and Bermuda field hockey action.
[Graphic here]
In an effort to highlight some of positive news happening in our community, we supplement our standard morning and evening email newsletters with a special Sunday "Good News" email newsletter edition, and also produce a highlight video and article which strictly focuses on the positive news about Bermuda and Bermudians from the past week. You can sign up to have the free newsletter delivered via email here, and/or access the links below.
In addition, for those who like positive news, please feel free to visit our sister site ForeverBermuda.com, which seeks to showcase uplifting Bermuda news and visitor related services, or BermudaCovers.com, which offers an array of free Facebook and social media cover images, graphic designs and videos to assist you in showing off your Bermudian pride on social media!
Links to some of the 'good news' from the past week are below:

Read More About