The Bermuda Diabetes Association is inviting the public to honour their loved ones by sponsoring boards, and the funds donated will go towards the Centre supporting the community.
A spokesperson said, "With the approaching opening of the new Hilton Hill Diabetes Resource Centre, the Bermuda Diabetes Association is inviting the public to commemorate a loved one or to recognise someone who has been an inspiration in their journey of living with diabetes.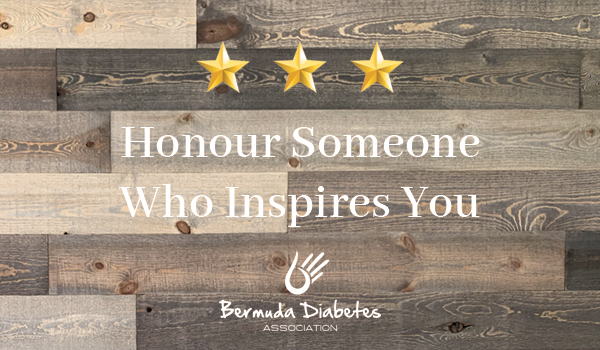 The Association's Chair Debbie Jones explained, "We've had so much support to build this new Centre. It takes so many hearts and minds to make something like this become a reality and we've been blessed to have so many corporate sponsors and individual donors step up to help.
"With very little time to go until the opening, we are looking to the public to help us cross the finish line. At the new Centre, we have created with Eye4Design a beautiful Wall of Hope and Inspiration on which will be recorded the names of those so commemorated or recognised."
"Is there someone who inspires you? Perhaps someone with type 1 diabetes facing the daily tasks of diabetes care with bravery and commitment? Or a loved one who turned a diagnosis of type 2 diabetes into a challenge, and took control of their health and wellness? Or someone who is dedicated in supporting the cause of diabetes?
"Living with diabetes is challenging whether it is Type 1 or Type 2 diabetes, or whether one is affected oneself or caring for one who is. People living with diabetes make on average 180 extra decisions each day such as testing blood sugars, adjusting insulin, counting carbohydrates, all designed to keep blood sugars within a normal range so as to stay healthy and avoid complications. Those affected and those who support those affected don't wear capes, but they are everyday heroes worth celebrating.
"To honour a loved one or recognise a hero by sponsoring a board, please contact admin@diabetes.bm or call 441 297-8427. The Association is asking for a minimum donation of $1,000 which will go towards the Centre's many needs for supporting the community. In return, you will have a name and message of your choice which will live in perpetuity on the Wall of Hope and Inspiration at the Hilton Hill Diabetes Resource Centre."

Read More About
Category: All