Tobacco Bay will be hosting "Sunset Happy Hour Bonfires" starting on Friday [Aug 7], with the recurring event offering food, drinks, music and entertainment, all while following Covid-19 protocols.
A spokesperson said, "Tobacco Bay might seem a little less busy this time of year, but what it is lacking in volume, it is making up in spirit and fantastic, local-centric events.
"After opening a little over 3 weeks ago, Tobacco Bay has continued to thrive amidst a struggling tourist economy. What's their secret? According to owner/operator Dennie O'Connor, "undying passion, unparalleled customer service, and local flare in an exceptionally beautiful location."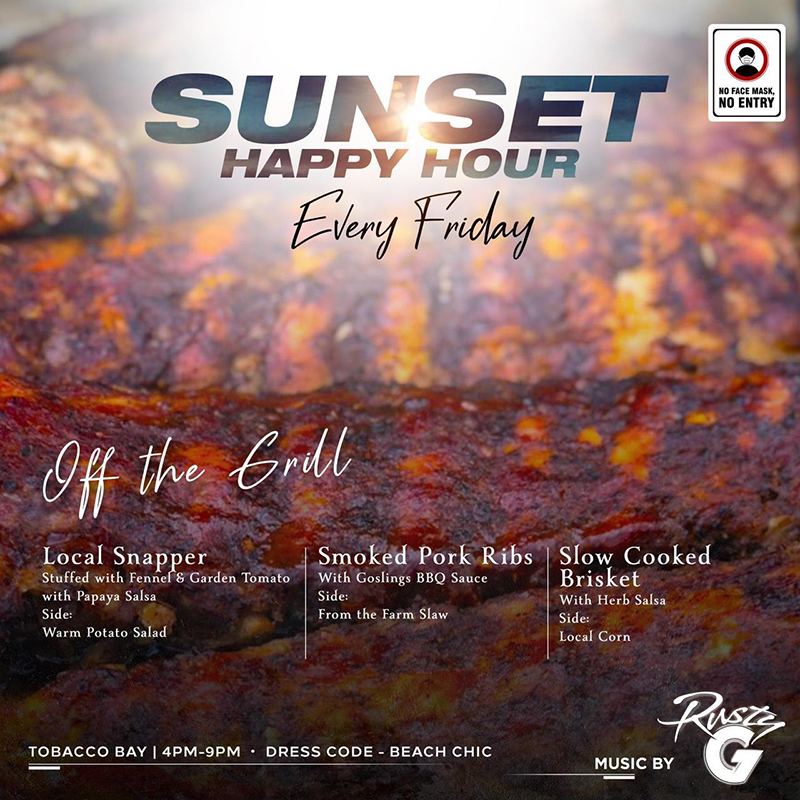 "Tobacco Bay is about to kick things up another notch starting this Friday, August 7th, with their Sunset Happy Hour Bonfires from 4pm – 9pm. This recurring event will run for the next few weeks and will feature the best Bermuda has to offer; from food and drinks to music and entertainment, all while following Covid-19 protocols.
"Tourism Ambassadors Dennie O'Connor and Jennifer Turini Ysseldyke wanted to create a lively, outdoor experience to lift spirits during this unprecedented time. Seeking out some of Bermuda's best locals and residents, they have partnered with Russell Griffith aka DJ Rusty G, Chef Chris Toah from Marcus, and Chef Marci Smith to make Tobacco Bay the spot to be on Friday evenings.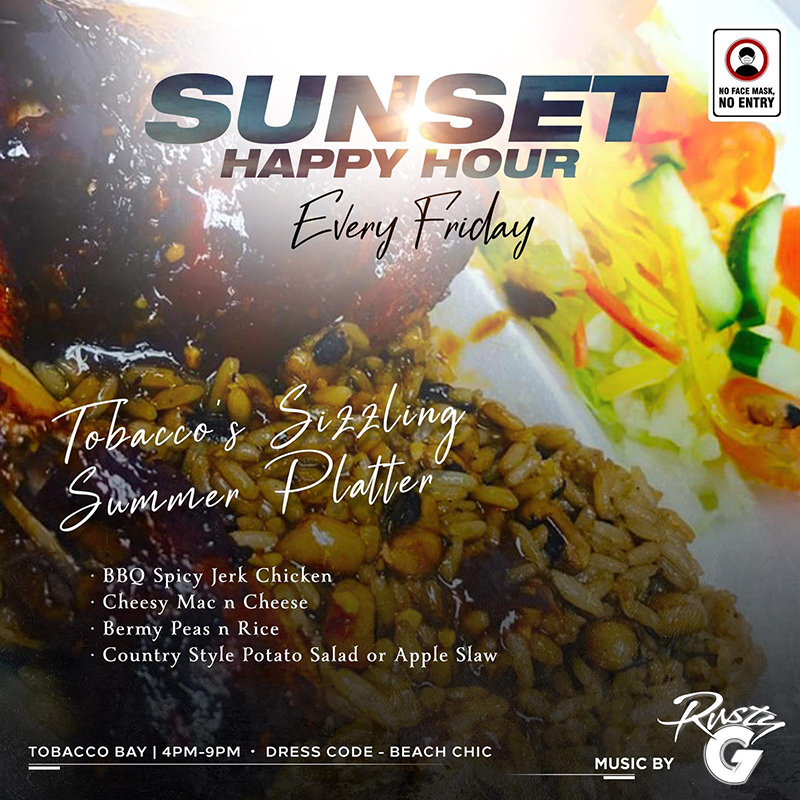 "Bermudians have said for years that summer is over after Cup Match," says DJ Rusty G, "this year we are just getting started and we are completely outside"
"The Sunset Happy Hour Bonfire will feature live music by DJ Rusty G, we have two of Bermuda's Best Bartenders Jalika Maybury and David Charles Sousa crafting and pouring happy hour drink specials, Chris will be on the outdoor grill tantalizing BBQ and local favourites such as smoked pork ribs, slow-cooked brisket, local fish with Bermudian Vegetables and Chef Chella will be in the kitchen making her already popular Longtail Fish sandwich, Wahoo nuggets and Jerk chicken, rice and green apple slaw.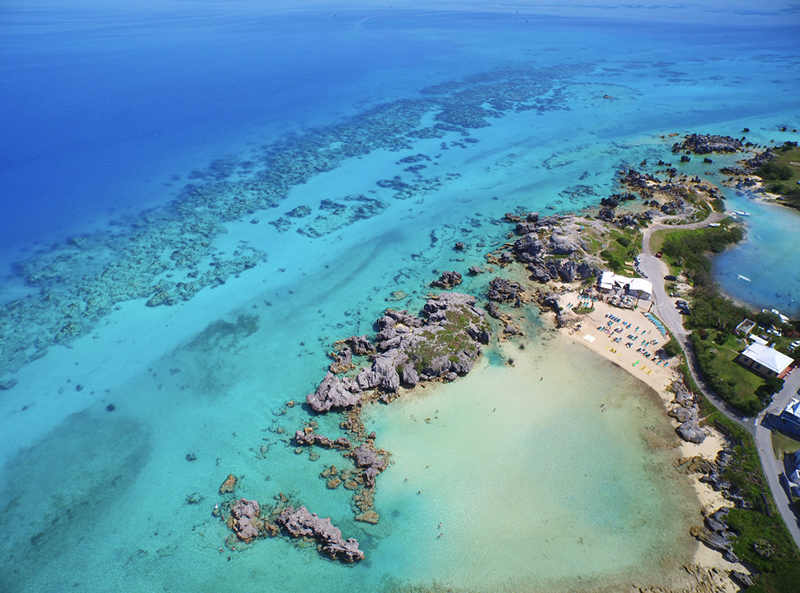 "There are presently no Happy Hours like Newstead or Hamilton Princess due to Covid closure so why must we all wait until next year when we have, protocols in place, an amazing spacious location, talented chefs and crafty bartenders that are willing to entertain. Entry to the event is free, but please keep in mind the importance of staying safe," says Dennie O'Connor.
"Masks are required upon arrival and when moving about the deck. We will have security to enforce these rules to keep everyone safe and feel free to put your feet in the shallow water or lounge on the Beach. The beautiful thing about Tobacco Bay is there is plenty of space to spread out while still enjoying unobstructed sunset views, a beautiful bonfire and maintaining social safe distance."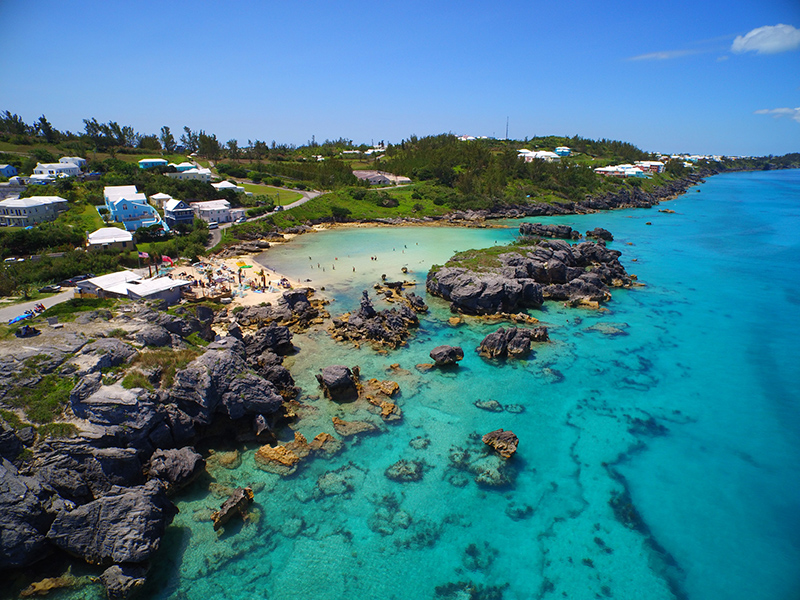 "Other weekly Events such as Family FunDay Sat with Dj, Soca distance Sundays with DJ and Chef Cella Taco Tuesday have already started to take off.
"For more information about private events, birthday parties, Tobacco Bay's Sunset Happy Hour, please call 705-2582 or visit Tobacco Bay's Instagram or Facebook accounts @TobaccoBayBDA.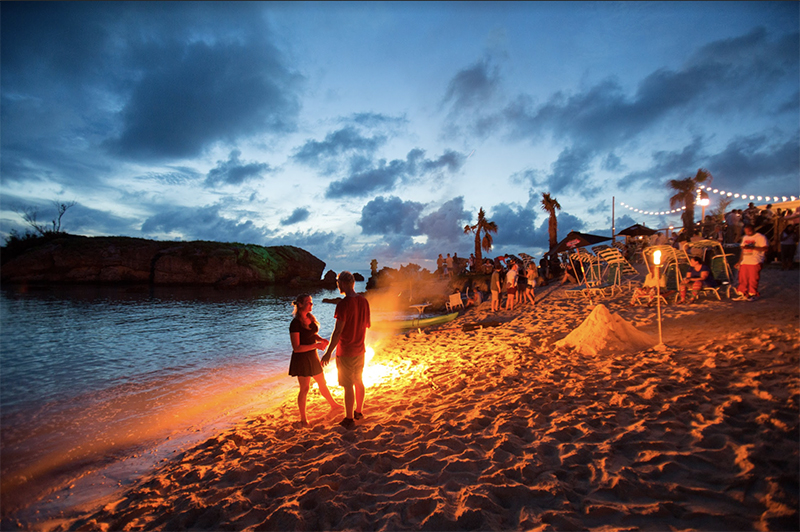 Read More About
Category: All, Business, Entertainment