[Updated with photos] The Bermuda Bicycle Association held the BJC Criterium at the Motor Sports Park at Southside, St. David's this weekend.
Kaden Hopkins won the A Category clocking a time of 34:54.6, Alexander Miller was second in 35:41.2 and Nicolas Narraway was third with a time of 35:44.6.
Darren Glasford won the B Category with a time of 35:09.1, Cameron Morris was the second Division rider to cross the line in 35:29.3 and Moses Johnson was third in 35:30.0.
Louise Wells won the Women's Division race with a time of 32:55.5, Jamie-Lee Wright was second with a time of 32:59.1, and Caroline Wright was third in 33:06.6.
.
The full BJC Criterium results follow below [PDF here]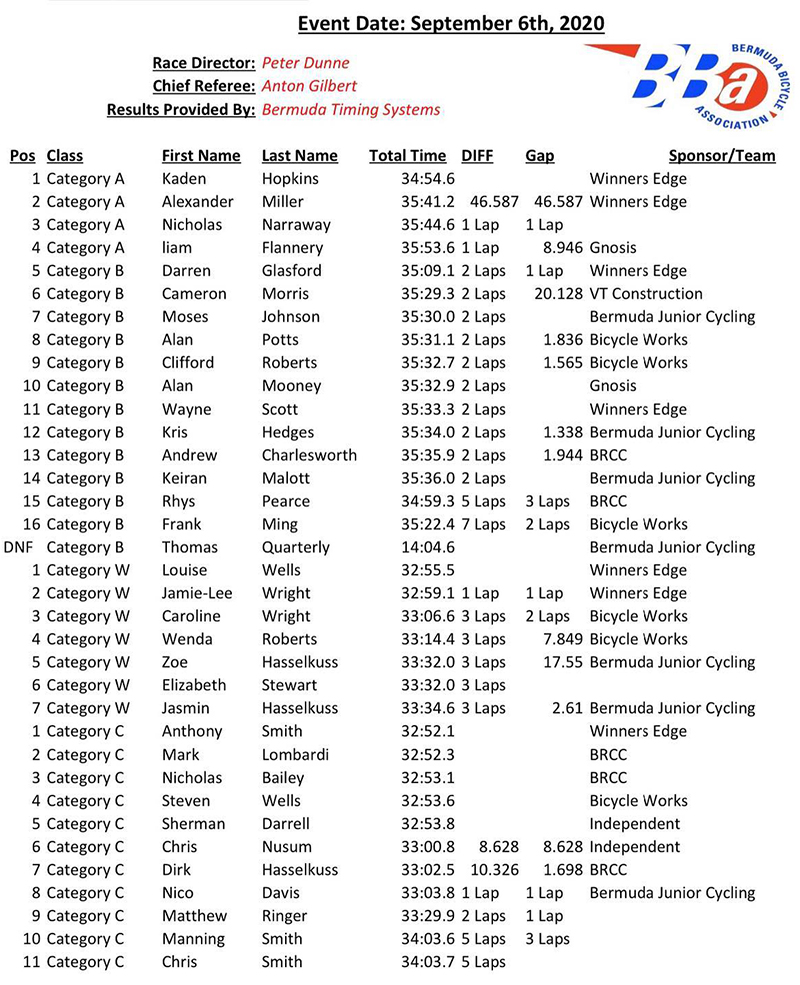 Click to enlarge photos:
20 Most Recent Sports Photo Galleries
-


Read More About