The Inter Agency Committee for Children and Families [IAC] has opened registration for its 1-day virtual Compassionate Care Conference. The conference will be held on Thursday October 15th and is intended for human service providers, teachers and all other helping professionals.
"The conference will feature keynote speaker Dr Shawn Ginwright, one of the US's leading innovators, provocateurs, and thought leaders on African American youth, youth activism, and youth development. Tickets are $40 for IAC members and $45 for the general public," the IAC said.
"The conference runs virtually from 9am to 3pm. It will examine the importance and impact of staff-client/student relationships and will explore evidenced-based ways to build, strengthen, and sustain positive, nurturing and resilience-building relationships with those we serve.
"The event will feature Dr. Ginwright's keynote presentation and workshop on Healing Centered Engagement, the voices of Bermuda's youth and helping professionals, and a presentation on IAC's Compassionate Care framework and research findings. To register for the conference, please visit www.iacbermuda.org/events.
"IAC is a membership organization of human service providers, helping agencies and nonprofits that exists to strengthen the capacity of agencies. IAC helps Bermuda's agencies to strengthen their services and improve their impact by providing training, driving collective advocacy and facilitating collaboration."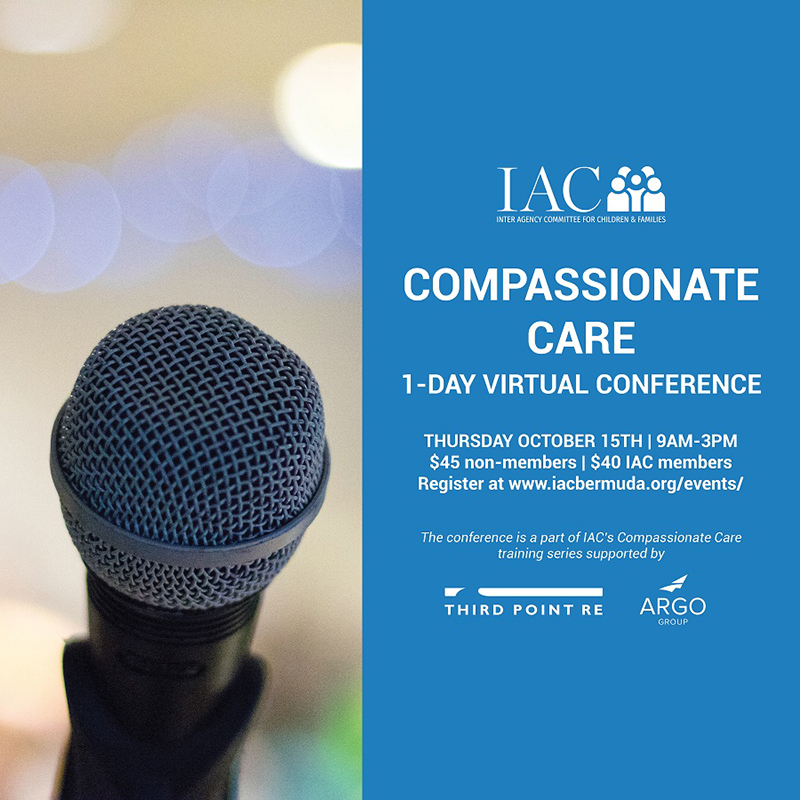 Read More About
Category: All