Independent candidate Marilyn Steede for Constituency #12 Devonshire South Central released her roll-out speech for the upcoming 2020 General Election.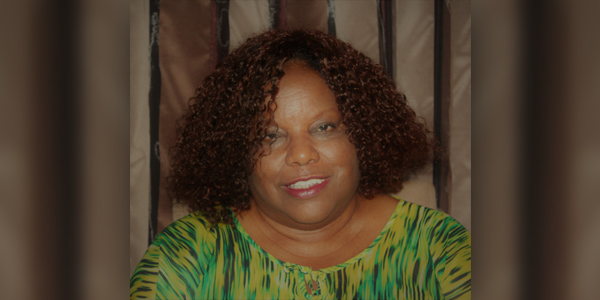 Ms Steede said, "I, Marilyn Steede have elected to run as an Independent Candidate in the upcoming Parliamentary General Election, for Constituency #12 – Devonshire South Central.
Appreciation
"First and foremost, I convey a heartfelt thank you to 2 special people – the Proposer and the Seconder of my nomination application, thereby affording me the opportunity to officially run as a Candidate in Constituency #12.
Independent Candidate
"Recently, I read an article that intimated that the only foreseeable potential for Independent Candidates is to become 'vote spoilers'.
"I understand the analogy of that statement; and although my candidacy might indeed result as a vote spoiler for one Party, or a vote enhancer for another Party. I assure you that I will campaign on an equal footing as the 3 Party candidates. My goal is to be elected as a full-fledged Member of Parliament, which would afford me the opportunity to be involved in the decision making of legislative statutes.
"I enter this race knowing that it comes with a double whammy:
The constituency is an over-the-top stronghold for the O.B.A.
And I can't even guarantee securing one vote [mine], because I cannot vote in the constituency. However, my optimistic calculation of my chance of victory is 50/50, but the odds are 1,352 to 0.
"However, the odds do not deter me from stepping up to the wicket to assist with enhancing the livelihood of Bermuda and her residents.
Political Affiliation
"I have supported only one Political Party – the U.B.P.
"I have not, and will not, leapfrog from one Party to another in the pursuit of being a member of a perceived winning team.
"I have been so disillusioned with both the P.L.P. and the O.B.A.; so much so, that I have not voted for the past 2 General Elections. I have been hopeful that a credible Independent candidate would take up the gauntlet to run in my constituency.
"I do not label the O.B.A. as the U.B.P. donned in a new suit. The O.B.A. is a different Party. As I see it, they strategically tailgated the U.B.P.
"My loyalties are sincere – I cannot be wooed by a shiny object, or a sparkling gemstone, or a fist-full of dollars.
Campaign Slogan
"I have chosen as my campaign slogan, the acronym R.I.D.E. = Respect, Integrity, Dedication, Ethics.
"These are characteristics that I feel every Parliamentarian should, without forethought, demonstrate via their words and actions no matter what the issue. Operating under R.I.D.E. automatically evokes accountability and transparency.
Promises
"Should I secure a seat in the House of Assembly then, I expect for you, the registered voters of Devonshire South Central – including those who may not vote for me – to decide whether to terminate my services.
"And, on the other hand, should I choose to quit my representation of Devonshire South Central as an Independent, I solemnly promise that I will not cross the floor to join one of the other Parties. Nor will I walk away as your representative without first informing all the constituents of Devonshire South Central of my desire to resign my representation and request of you to accept my resignation.
Why I Choose To Serve
"First and foremost, I am motivated by the words of Mahatma Ghandi: "Be the change that you want to see."
"Next, I fear that our Parliamentarians, and us citizens as a whole seem to continually be overlook the fact that the most urgent element of our infra-structure is our citizens.
"Hence, herein lies my primary and immediate focus – our citizens, individually, which in turn equates to our citizens, collectively.
"Also dominating my decision to "throw my hat in the parliamentary election pool' is, that usually the "grassroots population" concerns are not addressed from the 'front burner' of the legislative agenda – but, more often than not, they are resolved as a consequential result of an overall resolution.
"Hence, whether I secure a seat in the House of Assembly or not; it is my intent, now that I have entered the political arena, to scrutinize the issues placed on the Parliamentary Table with the aim of dissecting the benefit, or non-benefit, that it provides for our "grassroots population".
What Do I Bring To The Political Arena?
"I bring my R.I.D.E. = Respect, Integrity, Dedication, Ethics; and also my personally composed guiding principle: "Strive to achieve goals beyond your natural ability; rather than setting goals that equal your proven ability."
Abseil Off The Cliff
"Constituents of Devonshire South Central, prior to 2011, you had been fortunate to always have had a Parliamentary Representative who operated completely by R.I.D.E. [John Barritt Sr, Dr. David Saul, and John Barritt Jr]. Wouldn't you like to have that again?
"Self-praise is no recommendation; but I am confident that you will regain that representation should the majority of you choose to elect me as your representative.
"Short Anecdote:- When I was in the military, I was tasked with abseiling off a mountain cliff in the hills of Jamaica, with the river as my landing strip.
"I was terrified – my legs felt like jello and my heart felt as though it was palpating from my throat. I eventually let myself fall back off the cliff and the experience was so exhilarating, that I insisted that I be allowed to repeat the fall.
"Voters of Devonshire South Central – I relayed that little scenario to you because, it is my desire that you experience a similar happenstance if the majority of you take the plunge and elect me as your representative; i.e. that you will have no regrets.
Political Experience
"In the 2007 General Election, I ran as a U.B.P. Candidate in Constituency #18 Pembroke West Central.
"The most unfortunate piece of information that I learned from that experience is Party policy is that candidates [and eventual elected members] are required to abide by the stance of the Party; and not express individual views.
Addendum
"I feel that Mr. Cannonier disenfranchised 4,000+ voters of their right to participated in the democratic process, by not providing a full slate of candidates for their selection.
My Token Input To Aid Our Ailing Economy
"Whether I am elected or not, I am currently in the throes of marking my 24-Hour Walk as a probable International 2-Hour Walk weekend, similar to our International Race Weekend."

The OBA or UBP have won the Devonshire South Central seat in all 4 General Elections since the one seat system in 2003, winning with an average of 86.59% of the vote.
The seat is currently held by the OBA Leader Craig Cannonier, who served as Premier for a short time after the OBA's victory in the 2012 General Election. In the 2017 General Election, Mr Cannonier won the seat with 83.02%, the highest margin of victory by an OBA candidate and the 4th highest vote percentage overall.
2020 General Election Candidates in C12:
PLP's 2020 Candidate – Lindsay Simmons
OBA's 2020 Candidate – Craig Cannonier
FDM's 2020 Candidate – Patrice K. Minors
Independent: Marilyn Steede
For comprehensive coverage of the 2020 Bermuda General Election and past elections, you can find more information and statistics on the links below.

Read More About