The investigation into the Chavelle Dillion Burgess case is ongoing and the police are appealing for anyone with information — no matter how small it may seem — to please contact them.
This was from Detective Sergeant Jason Smith who spoke with Bernews this morning [Oct 5] to provide an update on the investigation into the disappearance of Chavelle Dillon-Burgess, with Detective Smith explaining that the police have an active search and investigation underway, and are "pursuing new lines of enquiry."
The police have previously said that the disappearance of Ms. Dillon Burgess — a mother of one who has been missing since April 2020 — "is being treated as a suspected case of murder."
Detective Smith said, "If you do see something, come and say something, because what may be small, what you may think is not relevant, can be very, very relevant to the investigation and actually just puts together that missing piece of the puzzle that will solve it.
"So again, we implore and encourage members of the community that if you see something, if you know something, come and say something to us, because that can make a big difference in solving this case."
Anyone with any information is strongly urged to please call Detective Sergeant Jason Smith on 717-0864, police call centre on 211, or Crimestoppers on 800-8477.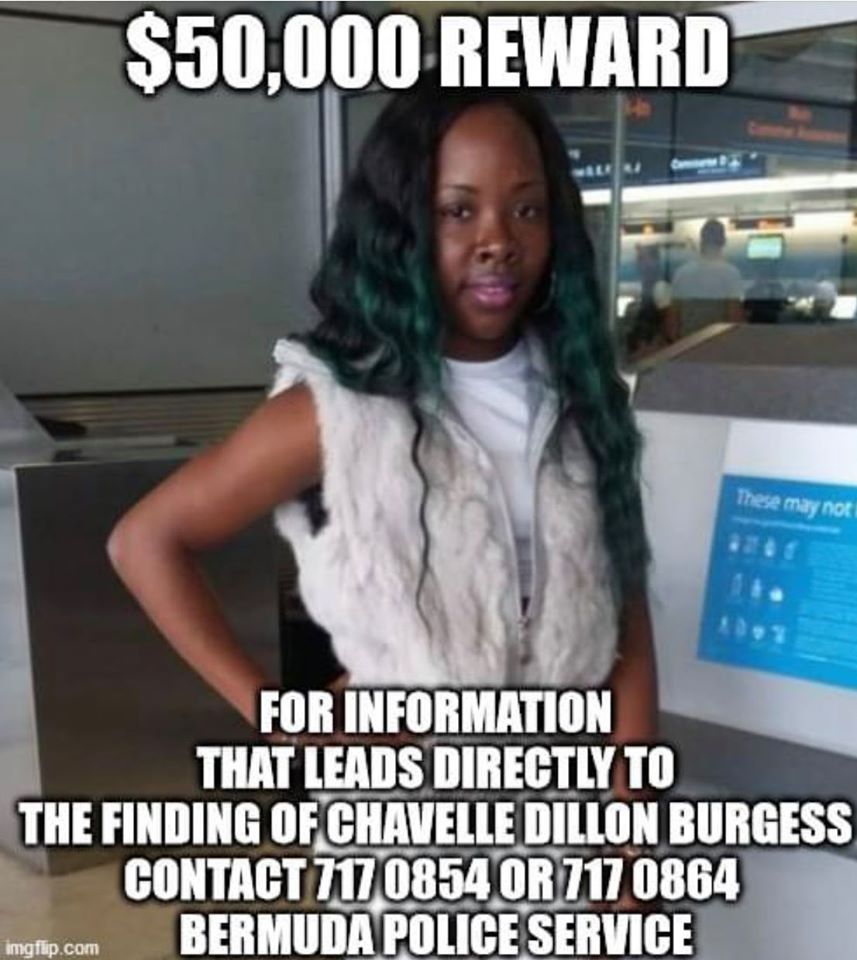 Read More About