News that model Aliana King was featured in Vogue Mexico and in a campaign for L'Oréal's Sanoflore Laboratoire Bio, Hamilton Princess donated $6,382 to BCHC, and Hailey Edwards has been called to the Bermuda Bar were all some of the positive news stories from the past week.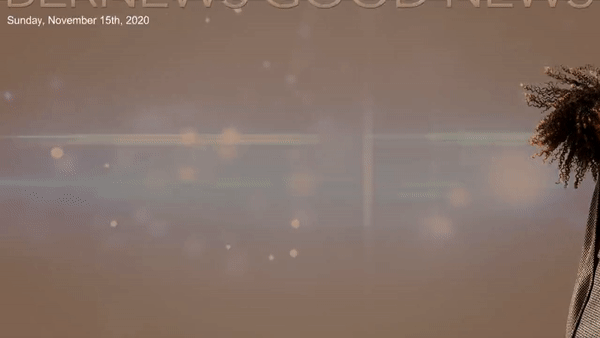 In additional good news, British Vogue featured Melanie Eddy, Conyers announced that Iannah Caines, Cree Dunn, Spencer Johnson, Micah Richardson, and Jesse Washington will be part of their 'Gap Year Student' Internship Programme, Madelyn Moore and her Northern Colorado team won their season opener, Scott Barnes was featured in a winning design, and a donation was made to Bermuda Championship event volunteers.
Other good news stories included Sail Away Soca raising over $2,000 for P.A.L.S. and the Centre Against Abuse, the Bermuda Sloop Foundation thanking the Dill family for their support, and the Corporation of St. George holding its UNESCO Teacher Appreciation Day event.
We also posted various community photo galleries, including coverage of the First Devonshire Brownie Book Initiative, Remembrance Day, flag football, hockey and more.
In an effort to highlight some of positive news happening in our community, we supplement our standard morning and evening email newsletters with a special Sunday "Good News" email newsletter edition, and also produce a highlight video and article which strictly focuses on the positive news about Bermuda and Bermudians from the past week. You can sign up to have the free newsletter delivered via email here, and/or access the links below.
In addition, for those who like positive news, please feel free to visit our sister site ForeverBermuda.com, which seeks to showcase uplifting Bermuda news and visitor related services, or BermudaCovers.com, which offers an array of free Facebook and social media cover images, graphic designs and videos to assist you in showing off your Bermudian pride on social media!
Links to some of the 'good news' from the past week are below:

Read More About