Dale Eve saving a penalty to help his Spennymoor Town team win, the University Of California Berkeley appointing Bermudian Dr. Ty-Ron Douglas, and Flora Duffy being tied for #1 in the World Triathlon rankings were all some of the positive news stories from the past week.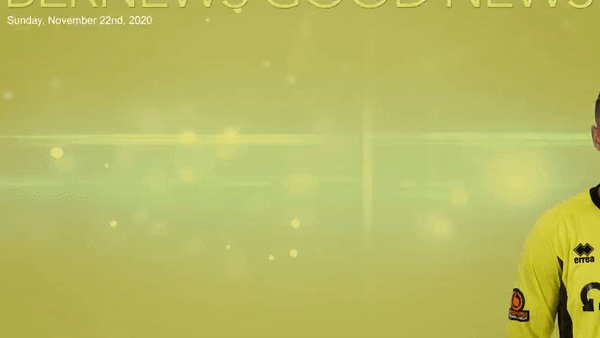 In additional good news, the Committee of 25 donated funds to assist WindReach's educational and therapeutic programmes, Donna Raynor spoke at the World Athletics Global Conference, LeiLanni Nesbeth scored as Florida State played to a 3-2 win to claim the ACC Championship title, Devwah Whaley scored a touchdown in an Aviators win, and Chaucer has launched a new branch in Bermuda.
Other good news stories included the Charles & Leslie Marshall Foundation donating $3,000 each to seven local football clubs, the Bermuda Charge Ride Out event raising $6,000, Katelyn Mederios and Chechulae Dowling scoring in an IMG U/17 win, and Nathan Armstrong winning the NJSIAA Sectionals North Race.
We also posted various community photo galleries, including coverage of Bermuda Field Hockey League action, Jevon Roberts and Katrin Burnie winning the Bermuda Match Play event, First Division football action, and an art show opening at the Bermuda Society of Arts.
In an effort to highlight some of positive news happening in our community, we supplement our standard morning and evening email newsletters with a special Sunday "Good News" email newsletter edition, and also produce a highlight video and article which strictly focuses on the positive news about Bermuda and Bermudians from the past week. You can sign up to have the free newsletter delivered via email here, and/or access the links below.
In addition, for those who like positive news, please feel free to visit our sister site ForeverBermuda.com, which seeks to showcase uplifting Bermuda news and visitor related services, or BermudaCovers.com, which offers an array of free Facebook and social media cover images, graphic designs and videos to assist you in showing off your Bermudian pride on social media!
Links to some of the 'good news' from the past week are below:

Read More About