The Bermuda National Trust published a new book  — 'Waterville, The Story of a House, Its People & Its Contents' — which features their headquarters at the Foot of the Lane in Paget, to mark their 50th anniversary.
A spokesperson said, "The Trust, an environmental and cultural organisation, was formed in 1970 at Waterville and has remained there ever since.
"The core of the house dates from the mid 18th century when it was built by Judge John Trimingham upon his marriage to 17-year-old Elizabeth Jones. It remained in their family until it was sold in 1962 to the Bermuda Historical Monuments Trust, forerunner of the Bermuda National Trust.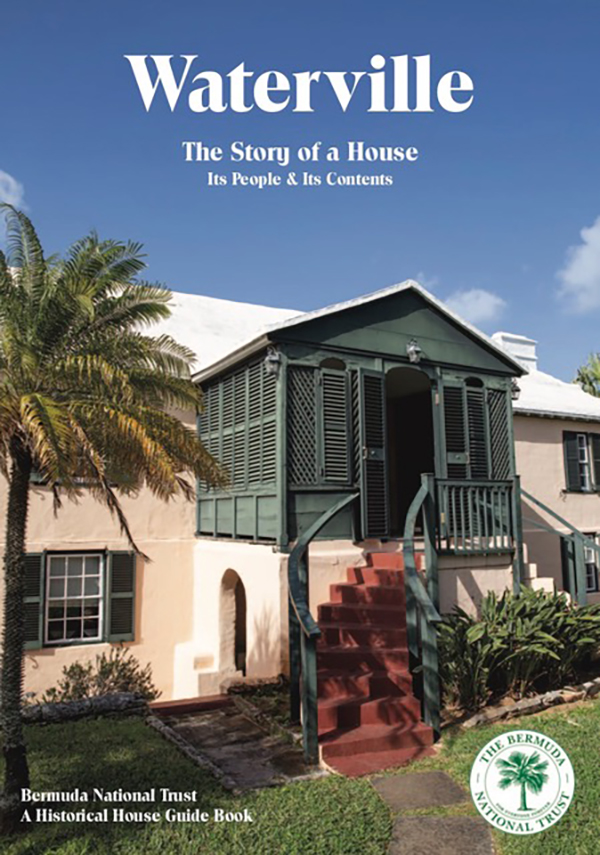 "The house stood in a strategic position at the end of a shipping lane. The area has since silted up but it was once a bustling workplace where enslaved Bermudians toiled on the fitting and repair of ships and cargo was loaded and unloaded and stored in the cellars under the house.
"Prince, a sawyer who worked in the shipyard of brothers Francis and Daniel Trimingham, was the father of Mary Prince.
"She has been declared a National Hero. The second day of Cup Match is now known as Mary Prince Day and the park at Devonshire Bay has been renamed Mary Prince Emancipation Park. Her poignant story, published in London in 1831, was influential in the campaign that finally led to the abolition of slavery in the British Empire.
"The 56-page book, 'Waterville, The Story of a House, Its People & Its Contents, is available for $12.00 at the Pop-Up-Shop at Waterville in Paget and at the Bermuda Book Store and at Brown & Co. in Hamilton."

Read More About
Category: All