News that KPMG in Bermuda congratulated Ranisha Simmons, Ciara Rego, and Jahlae Outerbridge on the successful completion of their accounting designations, Dr. Cindy Trimm was featured on Good Morning America, Reverend Silvester Beaman delivered the benediction at the inauguration of U.S. President Joe Biden, and Bermuda's Covid-19 status was changed to 'Sporadic Cases' were all some of the positive news stories from the past week.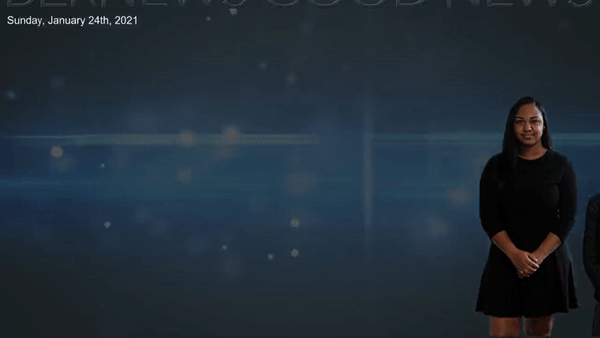 In additional good news, the International 505 Class 2021 World Championship will be held in Bermuda from October 27th to November 5th, Woking Football Club signed Jonte Smith, Sam Williamson won medals in Swim England's Virtual Level X Racing event, and Dr Cindy Trimm narrated a video to commemorate Dr Martin Luther King Day.
Other good news stories included the Bermuda Tourism Authority highlighting Weldon Wade and his lionfish efforts, James Tucker and Tucker's Farm Goat Cheese, fisherman Delvin Bean, farmer Manuel DeSilva, and Spencer Field of Passion Fields Beekeeping.
In an effort to highlight some of positive news happening in our community, we supplement our standard morning and evening email newsletters with a special Sunday "Good News" email newsletter edition, and also produce a highlight video and article which strictly focuses on the positive news about Bermuda and Bermudians from the past week. You can sign up to have the free newsletter delivered via email here, and/or access the links below.
In addition, for those who like positive news, please feel free to visit our sister site ForeverBermuda.com, which seeks to showcase uplifting Bermuda news and visitor related services, or BermudaCovers.com, which offers an array of free Facebook and social media cover images, graphic designs and videos to assist you in showing off your Bermudian pride on social media!
Links to some of the 'good news' from the past week are below:

Read More About