[Updating] The first Covid-19 vaccinations are underway in Bermuda, and you can tune in and watch live below. This follows after the first shipment of 9,750 doses arrived on the island on Friday, with the Ministry starting to administer the vaccine today [Jan 11], with priority given to healthcare workers, essential workers and seniors in rest homes and long-term care facilities.
As it is not exactly standard to live stream medical situations, we want to note we do have permission and say thanks to these first people getting 'the jab' for allowing the media in to cover it! As a note, there are multiple stations at the Centre, so we are not sure that the people in the video were, per se, the very first people, it's just the station we were streaming from.
Update | Live stream replay:
Update | Dr Robert Gibbons, who is 84, was among the first people to get the vaccine, as seen above. He told Bernews the injection 'was nothing at all except for 'people like yourself taking pictures' [!]. He added that the staff were 'fantastic' and urged other people to get 'the jab'
Update | Horace Rollins, who is 86, was also one of the first people to get the Covid-19 vaccine, as seen in the video. He told Bernews he "kind of enjoyed it." His son was with him and said it makes the whole family feel better, as his dad is one of the main care givers for his mom.
Update | Another live video
Photos of the Vaccination Centre, which is located at the Police Club in Prospect: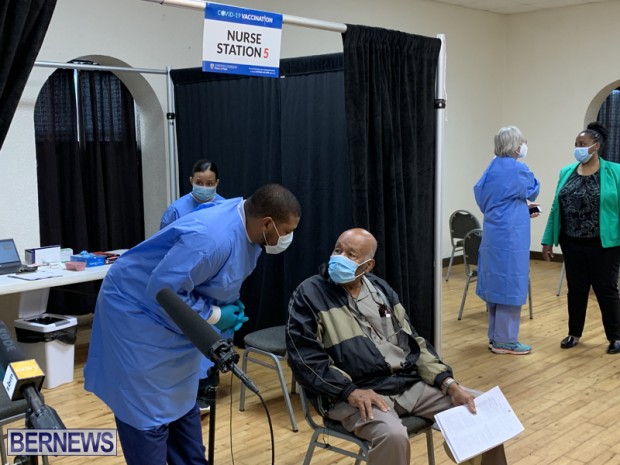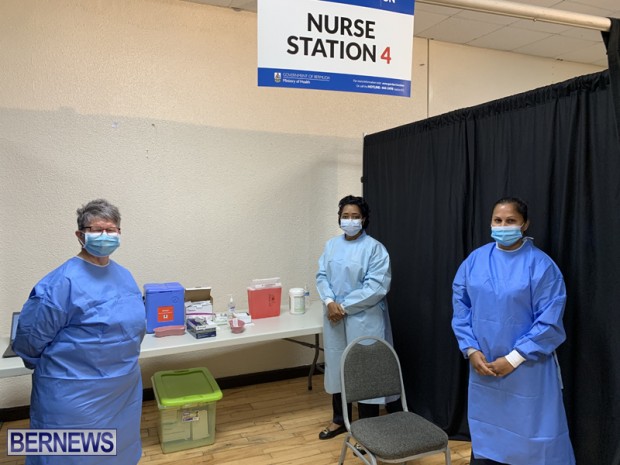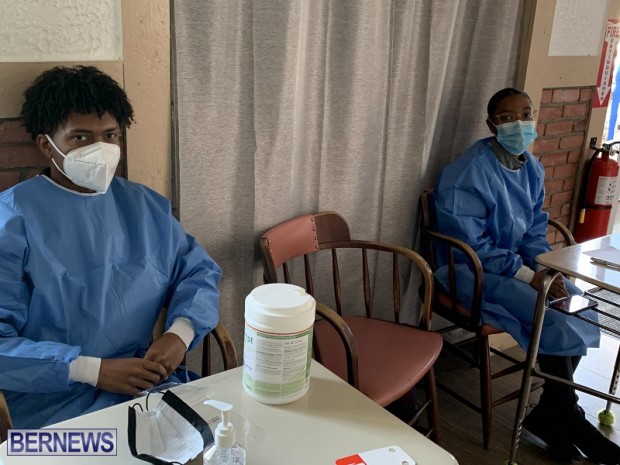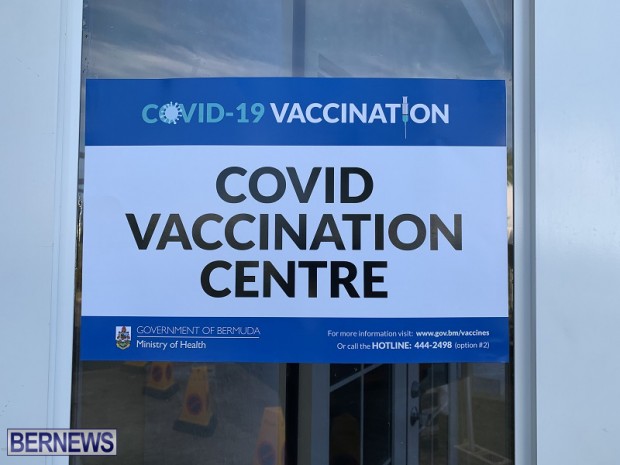 As the island and world deals with the Covid-19 pandemic, we are doing our best to provide timely and accurate information, and you can find more information on the links below.
Read More About