If you are looking for a job, it may be a good idea to visit the Marriott website, which currently lists 39 job position openings for the St Regis Bermuda Resort, which is due to open later this year.
The jobs listed include Guest Service Supervisor, Spa Therapist, Sales Manager, Chef de Cuisine, Utility Attendant, Executive Administrative Assistant, Golf Operations Manager and more.
It also appears the resort is getting set to have a casino, with two casino related jobs listed; a Casino Financial Compliance Manager and Casino Financial Controller.
The St. Regis Bermuda Resort — which is located in the east end of Bermuda –  is currently being promoted on the Marriott website, which called it a "haven of oceanfront elegance situated in the historic town of St. George's, the St. Regis Bermuda Resort is just steps from the soft white sands of St. Catherine's Beach. "
A quick scrolling animation of the jobs is below, visit the Marriot website page here.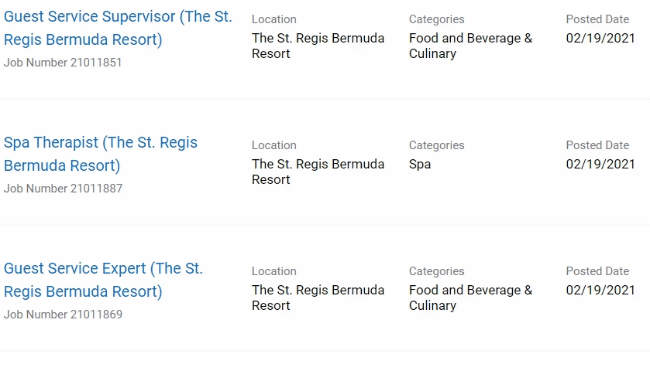 Read More About