British Airways will be flying direct from Heathrow to Bermuda starting on March 30, with flights departing London Heathrow at 14:40 and arriving 18:10 same day in Bermuda.
A Bermuda Tourism Authority spokesperson said, "Planning your trip to Bermuda is now even more convenient, with non-stop flights [7 hours and 20 minutes] from London Heathrow [LHR Terminal 5] operating to L.F. Wade International Airport [BDA] from 30th March 2021. This opens more European connections and more convenient twin centre holidays in time for summer 2021. The flights will depart from London Heathrow at 14:40 arriving 18:10 same day in Bermuda.
"Bermuda is open, safe and welcoming travelers in search of a truly extraordinary experience. A getaway to Bermuda delivers warm weather, cultural exploration, and exciting sporting events year-round. Book with confidence with BA's book now, change later guarantee. Flights are available from £549 round-trip* in World Traveller.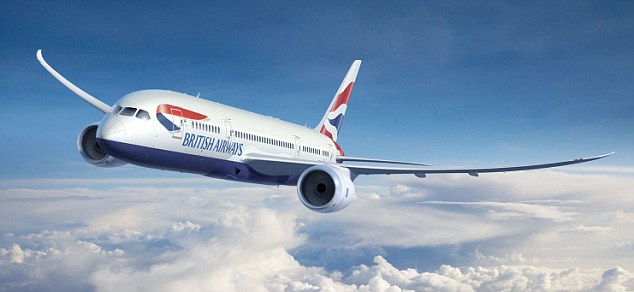 "This new service [operating initially once per week every Tuesday beginning March 30th, will increase as global travel restrictions ease], will open a wide and diverse range of flight connections for those travelling to and from Bermuda. While current demand for flights to Bermuda emanates mainly from the UK, Heathrow flights have the potential to stimulate significantly greater demand from the rest of the world, particularly European cities."
David Burt, Premier of Bermuda and minister responsible for tourism, said, "This is a signature achievement which will provide a foundation to extend Bermuda's tourism reach into Europe. The entire team who worked on this deserves our thanks as we set the stage for a new opportunity for tourism growth. British Airways has been a longstanding and valued partner and through this relationship we have partnered in an innovative change that will be welcomed by all travellers to and from Bermuda."
The spokesperson said, "The route will be operated by a Boeing 777-200, which will soon feature the airline's new Club Suite offering direct-aisle access, a suite door for greater privacy and luxurious flat-bed seats in a 1-2-1 configuration."
Bermuda Tourism Authority Interim CEO Glenn Jones said, "We are enthusiastic about this London airport shift from Gatwick just in time for summer travel planning.
"While the city hasn't changed, we treat this development like an entirely new route because we believe the whole European travel landscape changes now in a positive way and will prove instrumental in our destination's tourism recovery."
BA's Director of Network and Alliances, Neil Chernoff, said, "We are delighted to launch flights from London Heathrow to Bermuda and we look forward to welcoming customers to experience our world class facilities at Terminal 5. Whether our customers are travelling on business, visiting friends and family, or taking a holiday, Bermuda is now even more accessible from the UK's largest airport – a gateway for many of our destinations worldwide."
*Includes taxes, fees and carrier charges for travel in low season. Other travel dates available at varying prices.

Read More About