The Bermuda Olympic Association announced that its Athletes' Commission will be hosting two webinar lectures this month for athletes looking to expand their knowledge around key topics in sport: Drugs in Sport; and Branding.
A spokesperson said, "On 13 March 2021 at 3:00 p.m., Colin Ryan, Pharmacist will present "Drugs In Sport", which aims to help Bermuda's athletes avoid potential problems associated with the use of medications and supplements.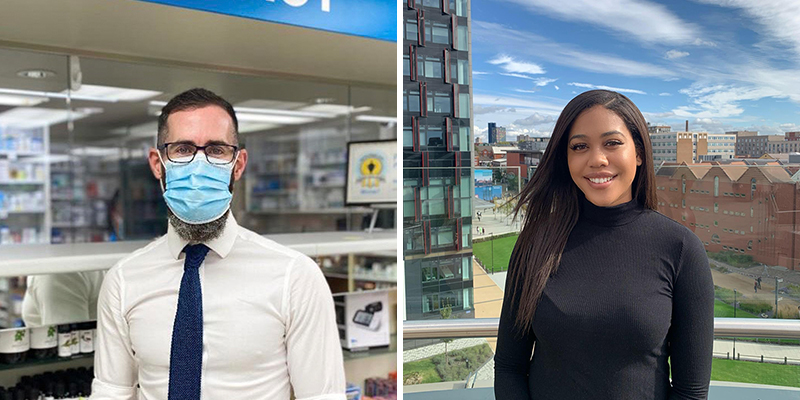 "Colin, who completed his Master's degree in Pharmacy at the Royal College of Surgeons in Ireland, is the lead pharmacist at People's ACW. He has a long history in sport having played football and Gaelic football at a national level in Ireland.
"Since arriving in Bermuda in 2016, Colin has been part of the successful Robin Hood football team and was named MVP in the 2017 Bermuda All Stars game. Colin recently completed the International Olympic Committee Drugs in Sport course.
"On 20 March 2021 at 3:00 p.m., Hailey Smith of Nickai Marketing will present "An Athlete's Brand" to provide athletes with helpful information on the use of social and other media to build a personal brand.
"Hailey has completed her Masters in Advertising and PR Management, and started as an entrepreneur managing Nickai Marketing. She offers social media consultations, social media management, marketing strategies and more. She has been working with local businesses with the goal of implementing effective marketing strategies to improve overall growth.
"To register for either or both of these online sessions, coaches, parents and athletes are invited to register by RSVP to olympics@ibl.bm, cc: fletcher.bda@gmail.com with the names of attendees. The BOA will respond directly with the dial-in and Webinar details.
"The role of the Athletes' Commission is to consider issues related to athletes and provide advice to the BOA Executive Board and National Sport Governing Bodies to: Promote the athletes rights; Engage actively with initiatives and projects that protect and support of athletes on and off the field of play; Represent the rights and interests of athletes and make related recommendations; Consult with athletes in the evaluation of the rules and regulations of their respective sport and subsequently provide feedback to the BOA Executive and General Assembly; and Maintain contact with the IOC Athletes' Commission and Pan Am Sports."

Read More About