One person has been arrested in connection with the fire at Pigs Field playground, the police have confirmed.
A police spokesperson said, "Investigations into the recent spate of fires in Pembroke Parish are still ongoing."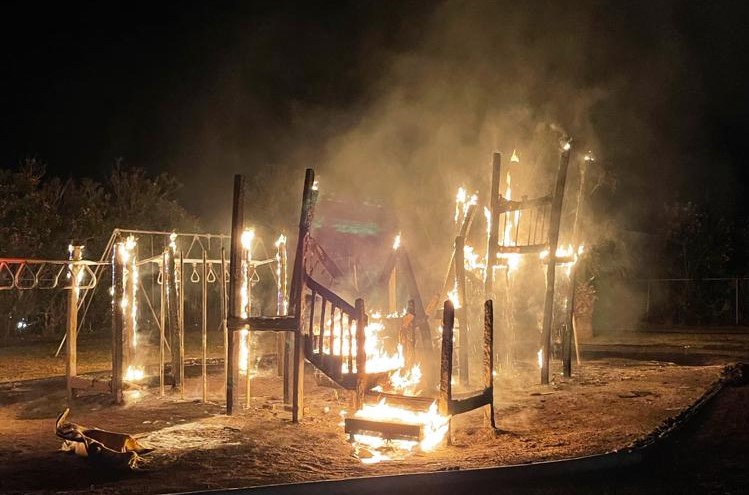 Detective Inspector Derricka Burns stated: "Officers from the Criminal Investigations Department, have conducted a number of enquiries into these incidents.
"It has been confirmed that the fires were deliberately set, including the recent fire at Pigs Field playground which had damages estimated at approximately $60,000.
"Officers have arrested one person in connection with the playground incident. More arrests are anticipated."
Detective Inspector Burns added, "It is unknown at this time if the fires are connected or if the same person[s] are responsible. A team of investigators is working on the case and is pursuing all possible options.
"Patrol officers will continue to conduct proactive monitoring of the areas affected by the fires. The BPS urges anyone with any information on these incidents to contact the Criminal Investigations Unit at 295-0011 or 247-1744."
Read More About
Category: Accidents and fires, All, Crime, News